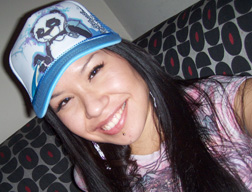 ILLEAGLE

Shannon-Rose is an artist of many forms: writing her world, sketching her reality, painting her vision, designing her dreams, and performing all that is *ILL*EAGLE*! Stemming from her Westcoast lineage (Nisga'a, Tsimshian, Haida, Heiltsuk nations) *ILL*EAGLE* is an alias to Shannon-Rose when making music, growing as an MC, stretching into her own. She also represents Evitan, fortunate to walk down the cat walk in their own designs!
www.myspace.com/neverdoubtn8ives
evitan.nation@gmail.com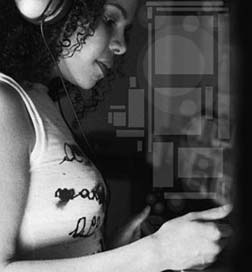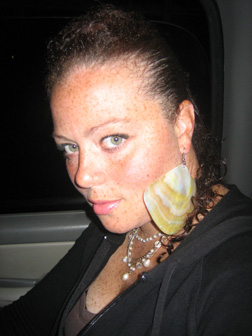 Ndidi Cascade & Deanna

Ndidi Cascade and Deanna are Vancouver based Hip Hop Soul artists. Known for their powerful vocals and intelligent lyrics, these two best friends intend to empower and inspire using music. Ndidi Cascade and Deanna are also youth Hip Hop workshop facilitators.
www.myspace.com/ndidicascadedeanna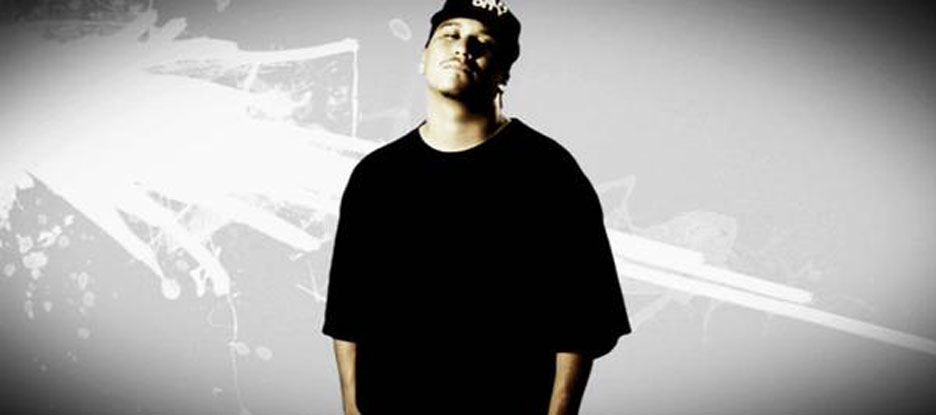 Manik 1derful

Manik1derful belongs to the Raven clan of Haida Gwaii. A veteran of the Hip Hop scene in Vancouver, he is also a pillar in Native Hip Hop across Turtle Island. Along with working with Os12 and DJ Sichuan in the Sunday Skool Dropoutz, Manik has collaborated with countless artists and released solo albums.

An MC Battle champ, the fastest free-styling poet, a prophet of prose, Manik's style is like no other. He's back for his 4th year supporting the festival.
www.myspace.com/mistermanik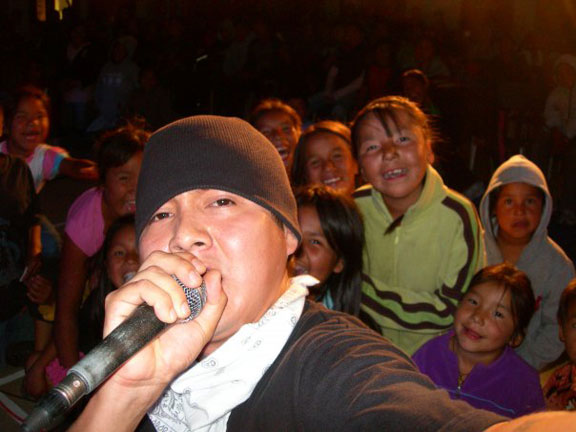 Os12

Ron Dean Harris (Os12) hails from the Sto:lo Territory of BC (aka Fraser Valley). More recently Os 12 has been acting, rapping, and film making landing a principal character role on the APTN/Showcase drama "Moccasin Flats". Ron has also been traveling the world showcasing his talent performing at large international showcases such as the Nokia Jam 2006 ,Global African Hip Hop Summit 2005 in Johannesburg, opening for Snoop Dogg in 2003 and Coolio in 1999. Ron has recently returned from Labrador where he was performing the first Hip Hop shows in Innu Territory and conducting workshops with the youth there. Ron's future plans include a return to Africa and to build his credit as a TV and Film composer and actor. He has always supported community-based hip hop events.
www.myspace.com/ostwelve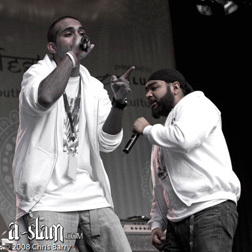 A Slam

A-slam music productions is one of the fastest growing Hip-Hop Punjabi Fusion acts in Canada. A-slam is establishing themselves as being one of the first groups to strictly fuse hip-hop/rap and Punjabi instead of R&B. In June 2007, a-slam productions released their first mix tape entitled 'Now They're Talking'. The disc features the hit singles "Charcha", "For You", and "Play on Playa". "Charcha" and "Play on Playa" are remixes of popular hip-hop songs, "We fly High," and "No Diggity." Following the successful remixes, "For You", which was produced by "E.V." & freerapbeats.com, received first place in the 2006 International Song Writing Competition (hip-hop/r&b category). The win has provided the group with extensive media coverage including the cover of the 24 hours newspaper, a segment on Global BC News, and various radio & TV interviews.
www.a-slam.com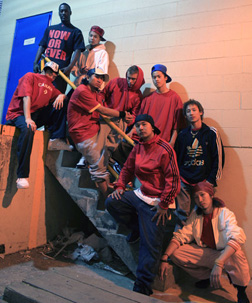 Now or Never Crew

In 1997, Coquitlam, B.C. Canada, a Taiwanese youngster named Lawrence started his break dance life after watching a few B-boying clips that his brother downloaded from the Internet. He became obsessed with this art and shortly became a very good B-boy himself. Lawrence found a group of friends that had the same interest in B-boying as he did. From then on, they started to hang out and practice together. They soon established their names in a lot of local high schools.

Just over a decade later, the combined generations of the Now or Never Crew have won multiple titles from all kinds of underground breaking battles, generated a high demand for their services for the entertainment industry, and kept true to the spirit of their crew. N.O.N was originally created for friends, and it belongs to friends. This belief is bounded with the root of the crew. Therefore this crew also resembles the eternal friendship of all members. We cherish this friendship; it is actually this friendship that makes Now or Never a strong crew in Canada.

*Winners of the Battle of the Year-Canada Preliminary
www.nowornevercrew.com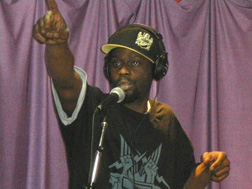 Joose Justice

Joose is originally from Toronto, where he is one half of PLAZMA (People Living AZ Moments Arrive) with TalkSIK on Killawatt Records. A Vancouver resident for the last four years, Joose co-founded the Elemental Hip Hop Open, which allows kids an open forum to sharpen their basic fundamental Hip Hop skills at the RayCam Community Centre in Vancouver's Downtown Eastside. Outside of his community work, he's done shows with the Rascalz, Akon, Rhianna, Mos Def and 2Short.
www.myspace.com/stopgrillin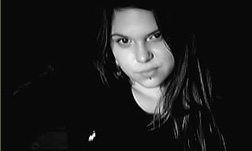 Brittany B

Since the day Brittany was born she has always been inspired to sing and dance her heart out! She has always turned to music in any situation of life - to confide in to help her through bad times, and to feel happy about the good ones! She has written uncountable tracks and recorded several underground tracks with local artists such as Young Sunny, and Profreshnill. Brittany aspires to always move forward with her music in whatever path it leads her to. Money or not! Its all for the love!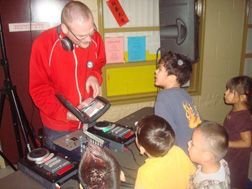 Dj K-rec

K-rec spends his time as an electronic music artist, drawing comparisons to artists ranging from The Beastie Boys to Fatboy Slim. Nettwerk Music of Vancouver signed K-rec to a record contract in May of 2001, adding to their stable of artists (including Sarah Mclauchlan, Delerium and Gob) K-rec was nominated for two Much Music video awards in 2001 and also had the privledge of performing on City TV's "Electric Circus" K-rec performed programming and engineering for Delerium's 2003 album "Chimera" and re-mixed "It's Tricky" by Run-Dmc, which is the title track for Electronic Arts video game "SSX Tricky"
www.myspace.com/djkrec
www.myspace.com/krecandesteal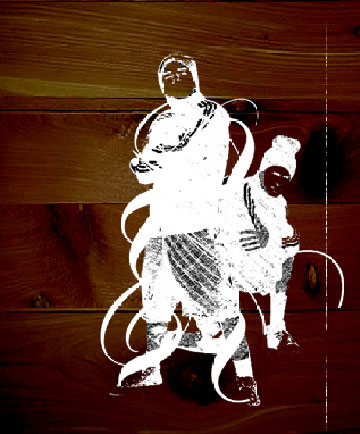 RAW

Rhythm & Action Arts is dedicated to the social and physical development of youth through dance, martial arts, gymnastics, urban arts and sport. Founding Directors Monir Osman and Kelly Balon share a vision that many disciplines of dance and movement are interconnected through their deliberating execution of form and style. Breakdancing is the core of Rhythm and Action Arts because of the supreme athleticism and individuality required to master the art, and its applicability and relevance to urban-youth culture. Recognizing the influences of breakdancing - kung fu, capoeira, gymnastics and cultural dance – Rhythm and Action Arts is a talent collective representing hip hop, powwow / fancy dance, capoeira, bhangra, skateboarders, graffiti artists, DJs and other cultural dances.
www.rhythmandaction.com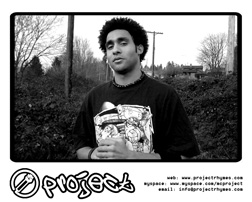 Project

Between the high energy of live performances and a thorough understanding and respect of the history of rap music, PROJECT is a return to the conscious MC who draws from the rhythmic feel of his art to progress to a new, yet classic style of hip hop. PROJECT, with deeply rooted lyrical prowess accentuated by the creative cutting exploits of the talented DJ Big Jimmy Mills and the explosive upbeat backing grooves of D-Fens, creates an exciting live show that not only entertains, but engages the audience on a deeper level with a thoughtful social commentary. With his fresh yet classic and accessible sound, PROJECT has, in a short time, become one of the most exciting new voices to hit the local and international hip hop scene. www.projectrhymes.com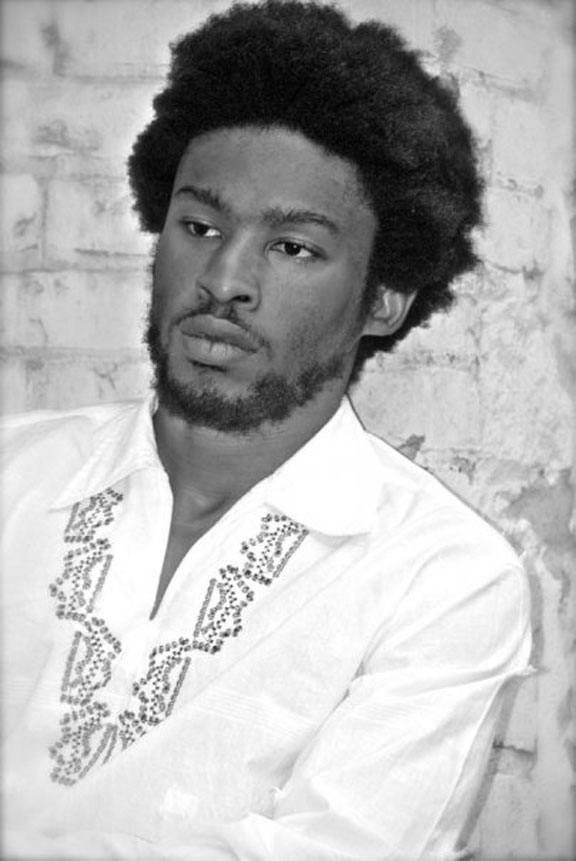 Scruffmouth

Scruffmouth a.k.a. Kevan Cameron is a scribe, poet-warrior, and performer. He is the Grand Slam Champion of the 2008 Vancouver Poetry Slam and has been slamming, speaking the word, and performing dub poetry since 2004.

Before that, Kevan Cameron was a mild-mannered soccer player. After being belted by cosmic radiation, Scruffmouth emerged with power to craft weapons of words to engage in vocabularian battle. When he is not playing the beautiful game or involved in revolutionary activities, he may be working in the film industry or trying to find new ways to achieve creative freedom. Kevan Cameron graduated from Simon Fraser University in 2003 with a Bachelor's Degree of General Studies (philosophy & history). He turned down a lucrative offer to play video games for a living in order to be a poet.

It seems to be working out for him so far.
www.myspace.com/scruffmouth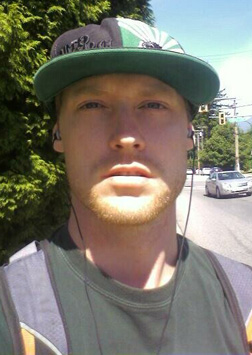 Speeches Beyond

"I perceive myself first to be a poet, but not in the sense of someone who talks or writes poetry, but in the sense of someone who lives as the poet would – forever searching the earth for the truth about life then relaying that message back to the people in the form of words."
www.myspace.com/speechesbeyond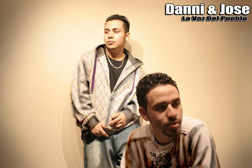 Jflows & Daniel

Jflowz & Daniel started off as solo artists on opposite sides of the Latin community. Naturally this sparked a feud between the two artists. As the years went on, the tension settled and mutual friends talked them into making a song together. After a crowd full of positive feedback about how good they sounded good together, they decided to take things further and became a duo. With Jflowz bringing a rugged and versatile rap flow and lyrics to their tracks, and Daniel producing the heavy Latin/hiphop beats and contributing to vocals - they are just what Vancity's music scene needs.
www.myspace.com/jflowzydaniel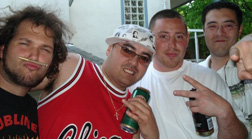 Loose Leaf Crew

The Loose Leaf crew is a collaborative group of veteran MC's that originated from the Random Henchmen. Brought together by Mista Archive, Loose Leaf brings a tranquil escape from your average mainstream hip-hop. Bringing back the essence of a nearly lost culture, this trio soothes with a diversified yet familiar sound. Babie Paul, the Breakcharmer, hones remarkable skill on both the mic and the ones and twos. DJ Leaf is responsible for the immaculate sounds that serenades your ear hole, and finally there is Flip da Lip, the microphone controlla.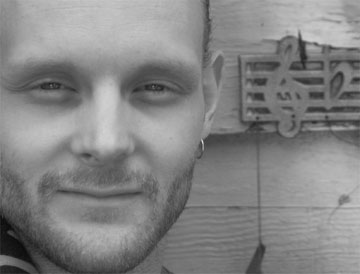 C-LO

DJ C-lo is the definition of an underground DJ, steadily building his impeccable mixing skills over the last fifteen years. Listening to C-Lo's live mixing will take you on a trip from early to mid-90's underground to the present day hip-hop you want to hear. Whether expertly blending tracks, supplying the foundation of beats, mixing and scratches for his groups Influents or FTS, or holding down his own up and coming label Lo Down Records, DJ C Lo always represents real hip hop and revolution with class and respect.

www.myspace.com/djcashlo
www.myspace.com/lowdownrecordings



2008 FESTIVAL SPONSORS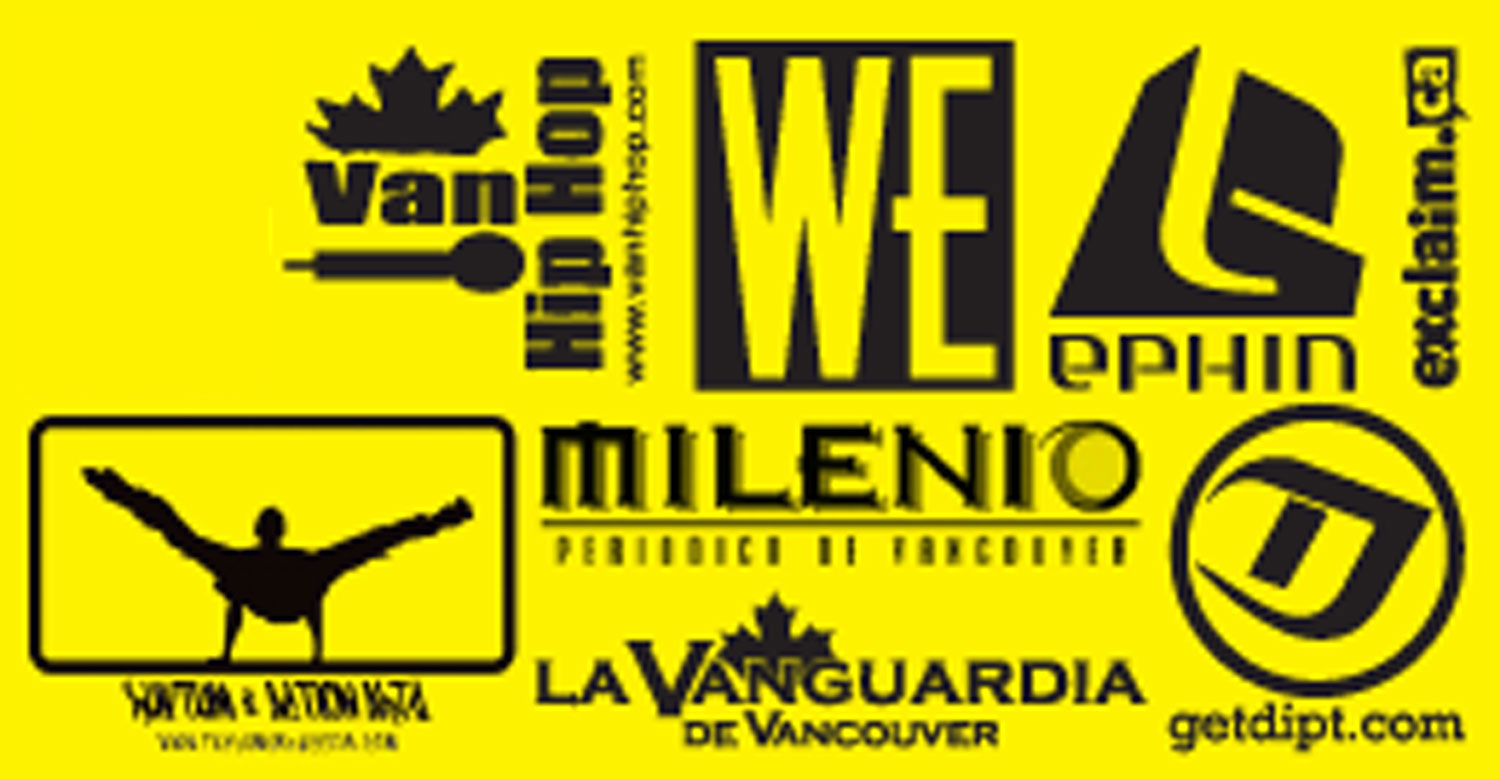 For more information about
Hip Hop Versus War
MAWO's Annual Hip Hop Festival Against War and Occupation

Call 604.322.1764 or e-mail: info@mawovancouver.org