MAWO Launches Sudan/Somalia Campaign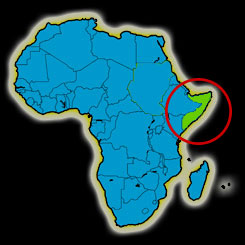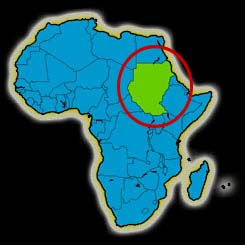 (This article first appeared in Fire This Time Newspaper Vol 4 Issue 1)

On January 10th 2007 Vancouver anti-war coalition, Mobilization Against War and Occupation (MAWO), launched the "MAWO Sudan Campaign: US/UN Hands Off Darfur!" For many months imperialist countries around the world have been lining their ducks in a row in political preparation for a full intervention into Africa. This has included an egregious public relations push to encourage support for US/UN intervention in Darfur, Sudan. As the necessary first response to this, MAWO passed a resolution at the Nov 29th general meeting demanding US/UN Hands Off Darfur! To take this resolution one step further, to the streets, MAWO is launching the Sudan Campaign: US/UN Hands Off Darfur! This is a grassroots campaign charged with education and outreach work against imperialist intervention in Africa. MAWO's campaign will also work to expose demands and campaigns like the pro-imperialist "Save Darfur," that calls for military intervention into the sovereign country of Sudan.

The US and imperialism, in their attempt to turn the continent of Africa into another bloodbath like Iraq and Afghanistan, have also opened up war in Somalia. With the US backed Ethiopian invasion of Somalia in late December 2006, the US began a proxy war in Africa. This attack intensified to direct US bombings that have killed hundreds of civilians over the last week in Somalia. Within the MAWO Sudan & Somalia Campaign two petitions are also being released; one against US/UN intervention in Sudan and the other demanding "All foreign troops out of Somalia!"

This campaign and petition launch coincides with the sixth Student Week Against War and Occupation (SWAWO), a week of coordinated anti-war events on Lower Mainland campuses including UBC, SFU, UVic, Langara College, Douglas College, Kwantlen University College, and high schools in the Lower Mainland and on Vancouver Island. From Jan 22nd-26th students all over BC will be organizing and responding to Canada's increasing war drive that has meant escalating attacks against poor and working people both at home and abroad.

SWAWO works to educate, organize and mobilize students against these attacks by organizing forums, film showings, petition drives and information tables against war and occupation and of course march and rallies. With massive cuts to funding for education in Canada and the rapidly rising military budget, youth and students across the Lower Mainland are drawing the strong ties, and working together to organize and polarize campuses against imperialist war and occupation and for the self-determination of oppressed nations. This year SWAWO will be organized under the banner of "US/UN Hands Off Africa!" especially highlighting the attacks on Sudan and Somalia.

It is with the tremendous success of the Operation Canada Out! Campaign launched in January of 2004, that MAWO begins this push for education and awareness in the Lower Mainland with the MAWO Sudan & Somalia Campaign and SWAWO #6. Operation Canada Out! includes the 12,000 signature-strong petition demanding Canada Out of Afghanistan!, alongside 3 years worth of films, forums and countless petition stops against Canada's imperialist occupations around the world. As a part of this campaign MAWO has held over 23 pickets at the Canadian Forces Recruitment center demanding NATO/Canada Out of Afghanistan! From here, MAWO will continue with rallies, conferences and pickets against Canada in Afghanistan. Now MAWO will also be incorporating the MAWO Sudan & Somalia Campaign, working to educate people all over the lower mainland about the real threat to people in Africa and all over the globe, imperialist war and occupation.

US/UN Hands Off Darfur!
All Foreign Troops Out of Somalia!
US/UK Out of Iraq!
Canada Out of Afghanistan!
Self-Determination for All Oppressed Nations!


FEBRUARY 16th FORUM
ON FILM!
Vancouver Community Television Association
WATCH THE PROGRAM HERE!
Part 1
Part 2
Part 3
Part 4


---
Download the Petitions:

All Foreign Troops Out of Somalia!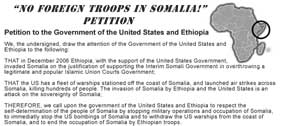 US/UN Hands off Sudan!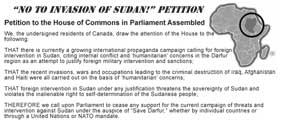 ---

Report Backs on Campaign Events:

June 2, 2007 Petition Drive
Surrey Central Skytrain Station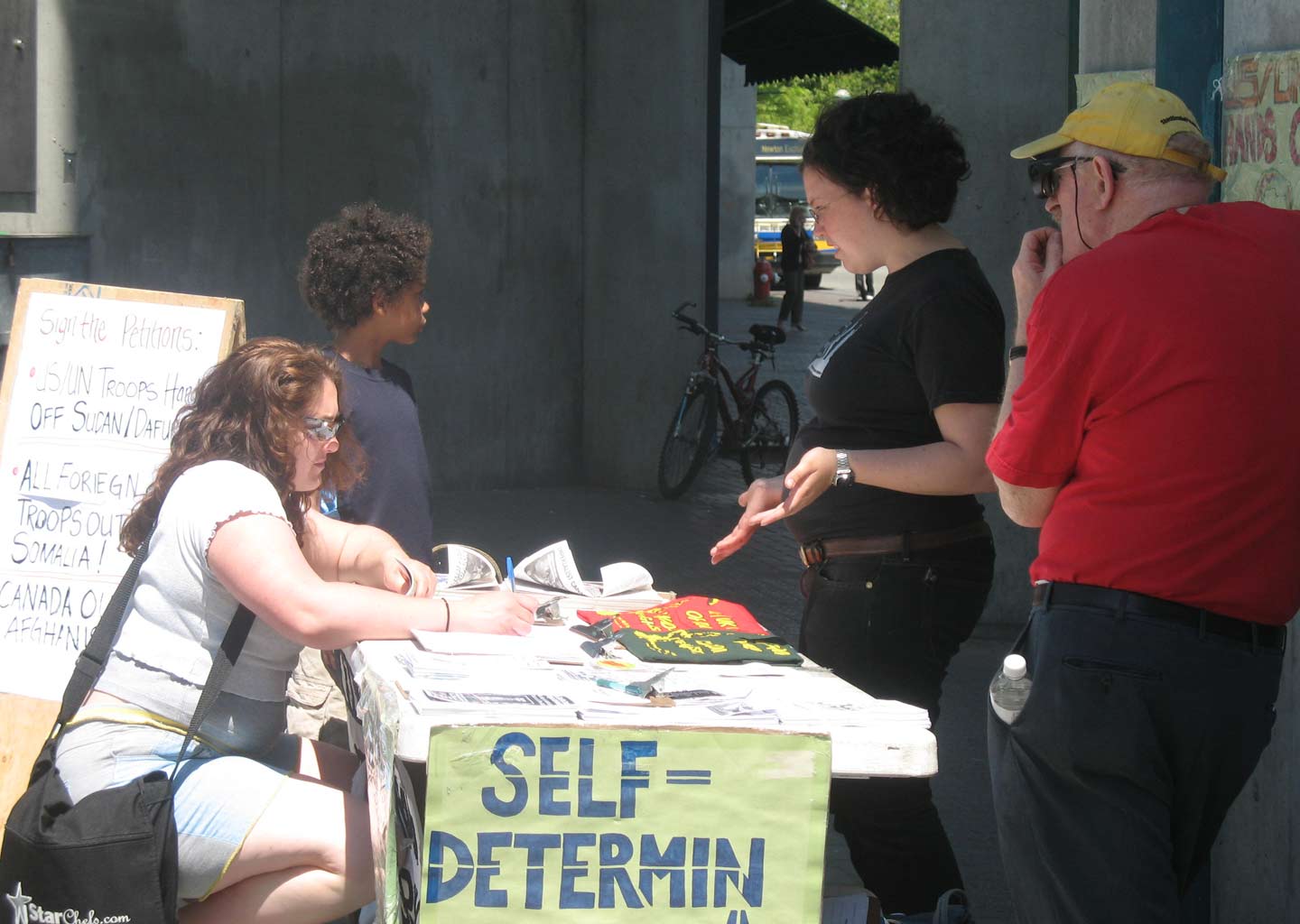 ---


Feb 16, 2007 Forum
Britannia Community Centre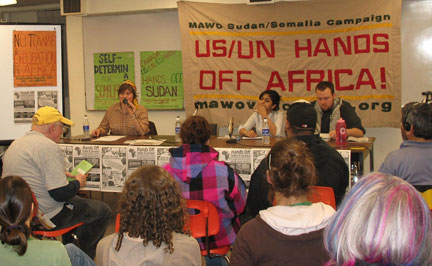 ---


Feb 10, 2007 Petition Drive
Vancouver Public Library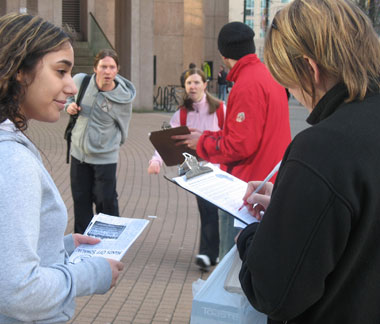 ---


Feb 5, 2007 Forum
Burnaby Public Library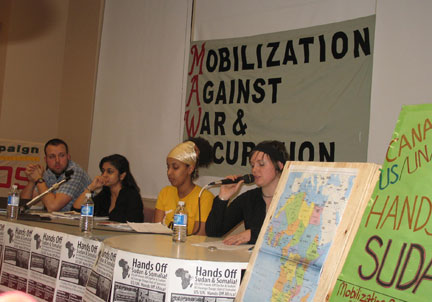 ---


Feb 3, 2007 Petition Drive
Metrotown Skytrain Station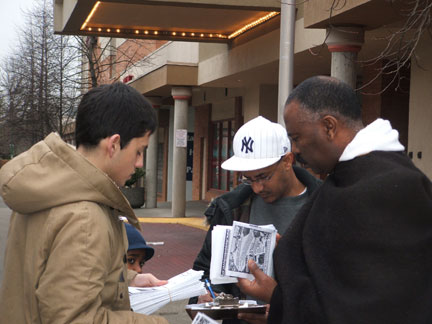 ---