| | |
| --- | --- |
| | |
In Memoriam of Lucius Walker Jr.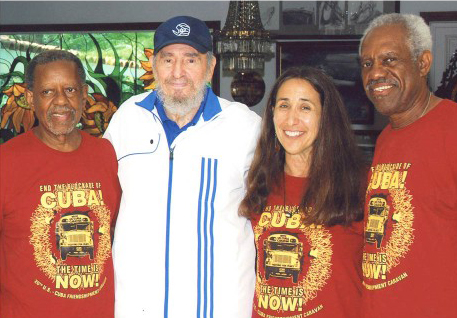 August 3, 1930 - September 7, 2010

Many people involved in the fight for a better world, from North America, to Cuba and beyond, are at this time feeling a great sadness at the loss of Reverend Lucius Walker Jr, who was the Executive Director of IFCO (the Interreligious Foundation for Community Organization) and Pastors for Peace.

The death of Rev. Lucius Walker is not only a great blow to those who knew, loved, laughed with, worked with and fought alongside him but is also a loss for humanity, as Lucius Walker was one of the fighters which our world needs more. Lucius Walker saw the injustice that the US government inflicts against those struggling for liberation and self-determination, and dedicated his life to the struggle against this injustice. Lucius Walker had just recently celebrated his 80th birthday, on the August 3rd Mexico to US border crossing challenge of the 21st Pastors for Peace Friendshipment Caravan to Cuba. The caravan, which Lucius Walker founded, is the most significant campaign against the US war against Cuba, which breaks the criminal US trade and travel blockade every year.

In Mobilization Against War & Occupation (MAWO) we had the opportunity to work and fight alongside this great leader, as our co-chair Alison Bodine, (after the government of Canada politically targeted and banned her from Canada) took up a position working for IFCO/Pastors for Peace in New York, as well as other MAWO organizers have participated in the Pastors for Peace Caravan to Cuba – and will continue to do so. We greatly value the experience of working with such an outstanding leader, and of being involved with the organization he helped found.

Lucius Walker has been an inspiration to social justice and Cuba solidarity activists throughout his life, and in his passing it is even more necessary to follow the example he left for us. His unshakable honesty, courage, and drive in this struggle were present in him up until his death, and continue in our memories.

Mobilization Against War & Occupation (MAWO) offers our sincere condolences to Lucius Walker's family and to his co-fighters in IFCO/Pastors for Peace.


Mobilization Against War & Occupation (MAWO)
www.mawovancouver.org