---
Event Reports
---
December 15th, 2012

Antiwar Rally & Petition Campaign

No War & Sanctions on Syria & Iran!

Stop Israel's War on Palestinians!

End the Occupations of Afghanistan,
Iraq, Palestine & Haiti!

Stop the Racist Campaign Against Muslims!

Stop the Drone Attacks!

Saudi and all Foreign Troops out of Bahrain!

U.S., U.K., Canada, France, NATO,
Hands Off Libya Now!

U.S. Hands Off North Africa & the Middle East!

Self-Determination for Indigenous Nations
& All Oppressed Nations!

Free Bradley Manning Now!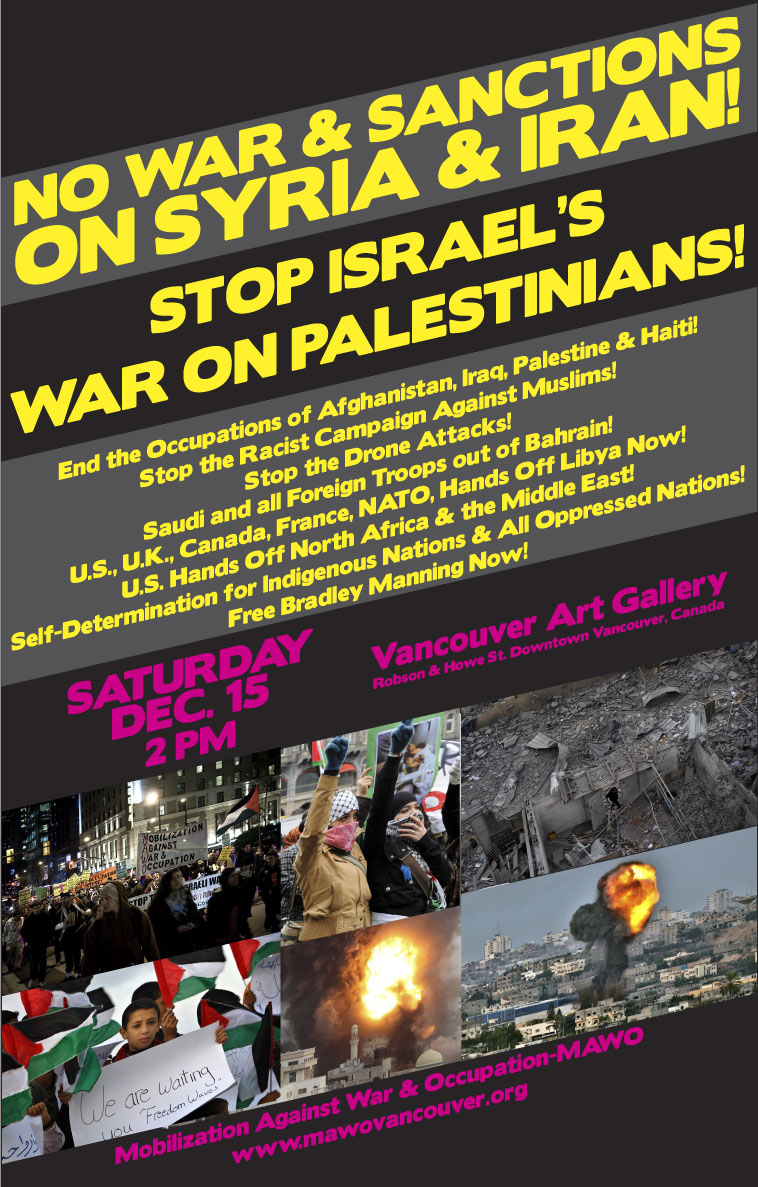 Organized by Mobilization Against War & Occupation (MAWO)


---
Photo Gallery

click to view larger image...