Report Back
---
From June 2007 right up to the weekend of July 21-22 2007, the buzz around Vancouver and the Lower Mainland was getting louder and louder --- "the Vancouver Hip Hop Festival Against War and Occupation is back again!"

This year's festival was 2 full days of all ages, all free shows and workshops and had the support of more than 70 community and business sponsors including Milenio Newspaper. This 3rd annual festival was organized in partnership with the Britannia Community Center and attracted hundreds of people, young and old from a diverse variety of backgrounds all over the Lower Mainland, all under the banner of hip hop against war and occupation.

The festival kicked off with more than 125 people participating in workshops on hip hop culture and hip hop as music of resistance at the Sunrise Pavilion in Surrey. The first workshop featured visiting artists, Guatemalan spoken word artist and slam poet, Luis Eduardo Mejicano (aka SPIN) from Toronto, pro-Palestine Jewish activist Alana (aka INVINCIBLE) from Detroit MI, Indigenous/African rapper Leeland Askew (aka DISCREET DA CHOSEN 1) from the Capilano nation and MAWO organizer Shakeel Lochan. They spoke in the workshop "Roots of Resistance" on hip hop internationalism, the rise and role of women in hip hop, the Indigenous perspective and hip hop as a weapon against war and occupation today. Participants were very attentive and participated enthusiastically in this workshop as the room filled up until there were no more chairs left!

This was followed by the "Hip Hop Academy – Class of 2007" with tutorials on how to rap and rhyme, how to beatbox, how to spin records with festival resident DJ C-lo and the "Floorfillahs" crew teaching how to breakdance. The room was filled with people all trying out their new hip hop skills! The evening show that night began at full capacity with participants from the workshop staying to hear more than 20 artists take the stage amidst chants of "Education not Occupation!" and "I love hip hop! No more war!"

The second day of the festival brought the energy of the sun to Strathcona Park in East Vancouver through the mist and rain. More than 150 people stayed from the beginning, as the rain began to fall, and stayed for the rest of the day as numbers grew throughout the afternoon as people came out to support and enjoy the festival! More than 25 artists, women, Indigenous artists like "7th generation" from the Okanagan who travel across Canada doing youth empowerment workshops for native youth, "Manik 1derful" of the "Sunday Skool Dropoutz" a celebrated Indigenous crew from East Van took to the stage and kept the crowd warm all day long! The artists message echoed the festival's focus on "Building a World of Peace & Equality through Hip Hop". They rapped, rhymed and beatboxed repeating the consistent message of celebrating hip hop as a culture of resistance by oppressed people all over the world, and a rejection of the expanding era of war and occupation spreading across the planet today.

In its third year, MAWO's Hip Hop Festival Against War & Occupation has become a recognized major festival of the summer, covered by major media, with increasing community support and participation from a wide variety of youth, women, families, oppressed people. Through the festival participants raised their fists and voices, using hip hop as a weapon to say "No more War & Occupation!" "Yes to Self-Determination for ALL Oppressed Nations!" The festival will be back again next year, and until then, MAWO is organizing monthly cultural nights, pickets, rallies and forums to continue to build our forces against war, occupation and destruction – for justice, peace and equality for all oppressed people!





---
Photos from the Festival (Click to view larger image)
---
Saturday July 21 - Workshop: Roots of Resistance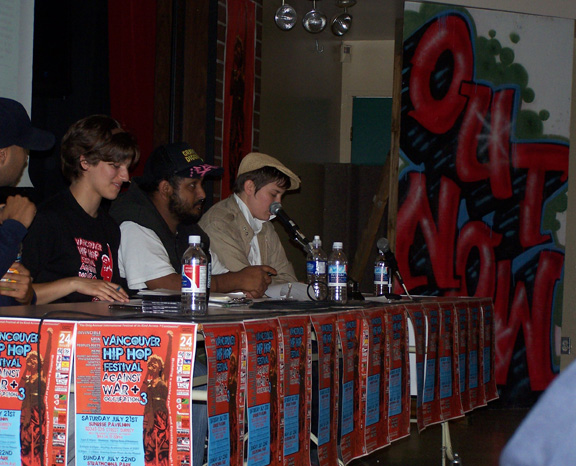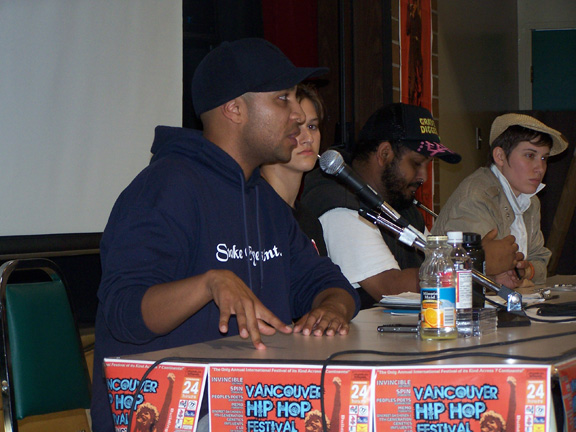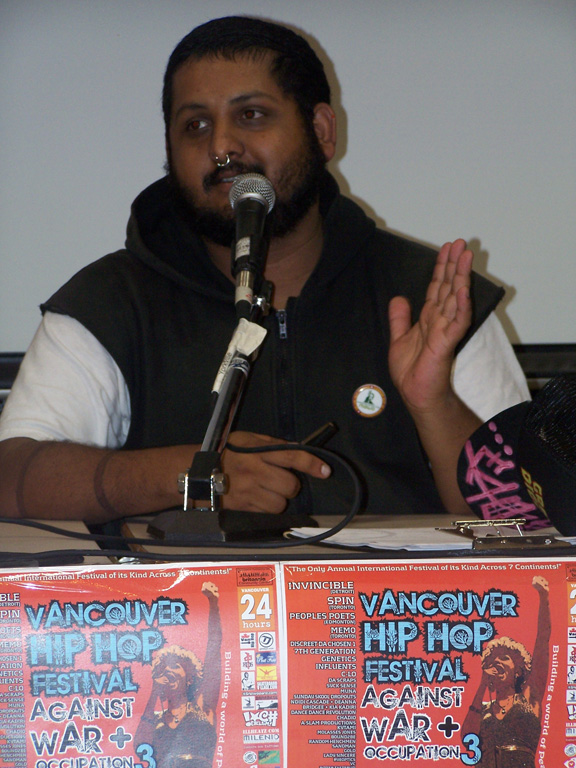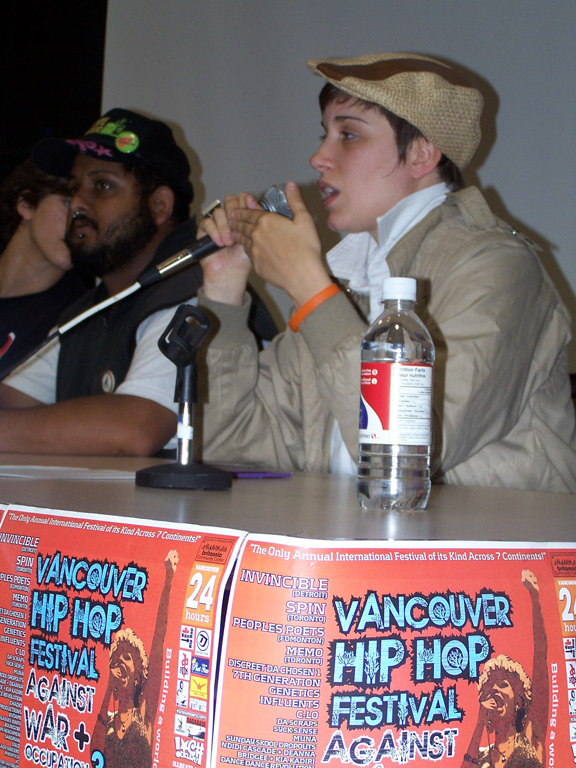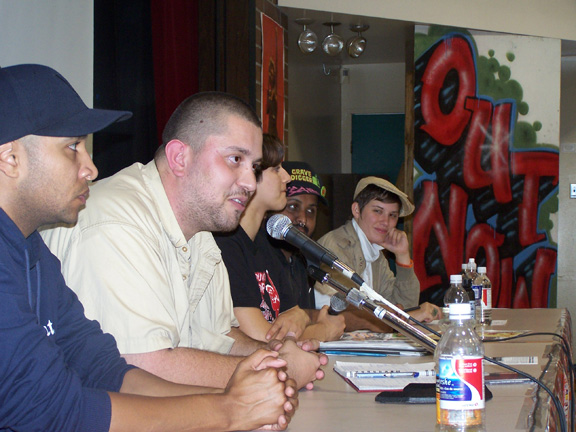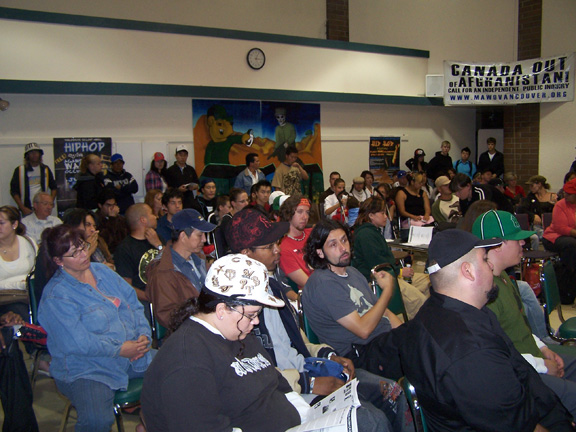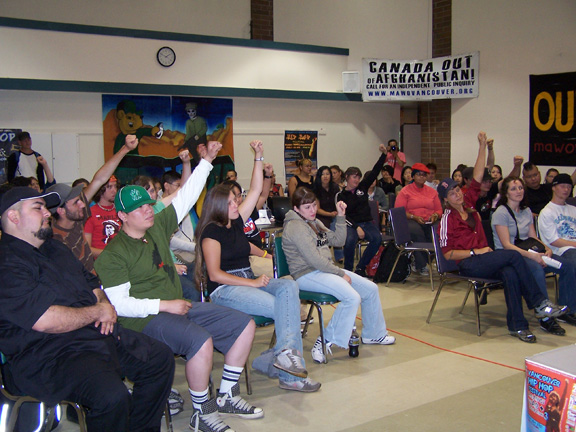 ---
Saturday July 21 - Workshop: Hip Hop Academy - Class of 2007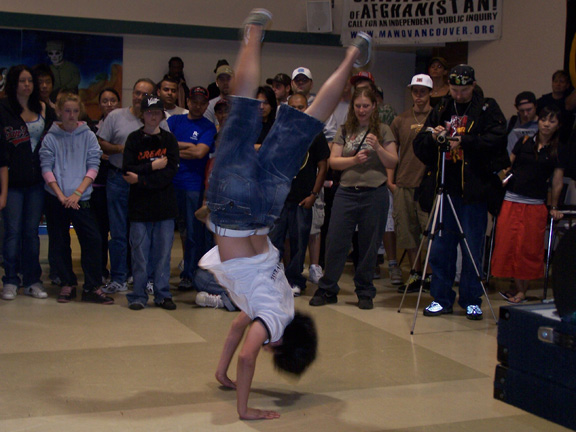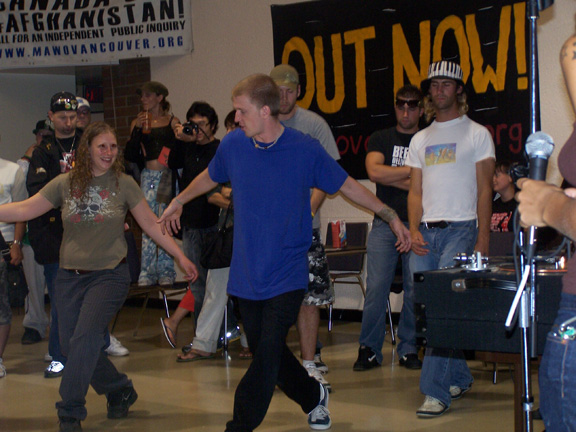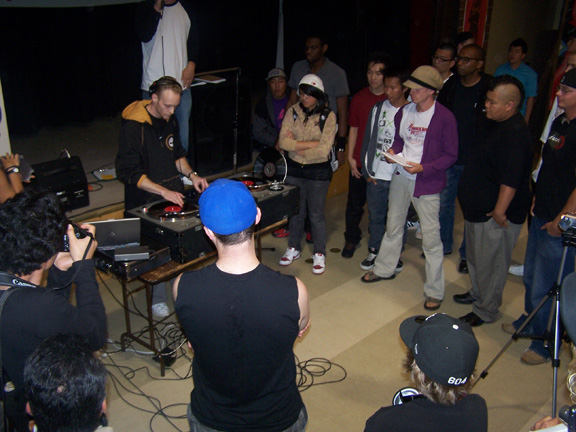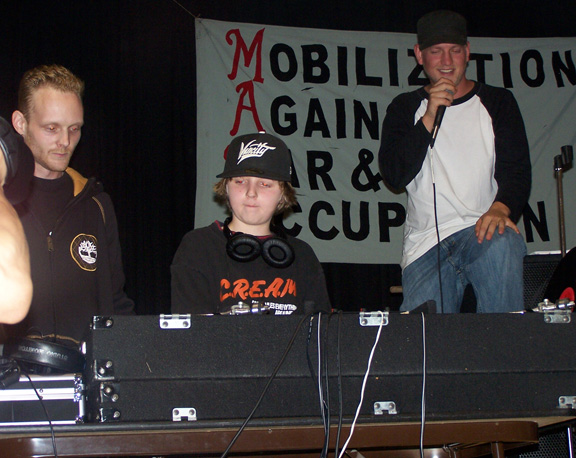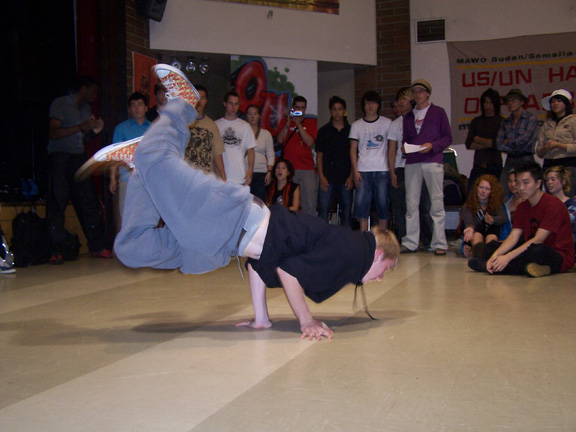 ---
Saturday July 21 - Evening Showcase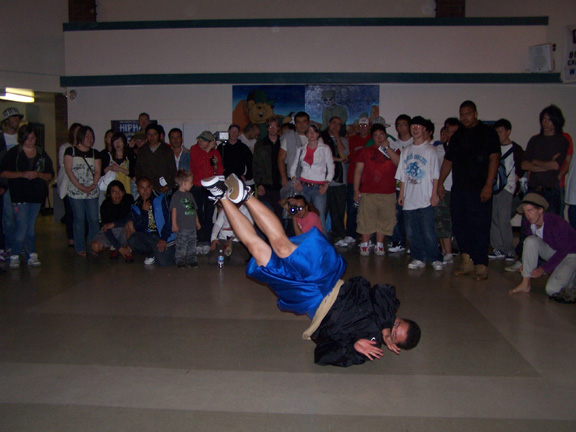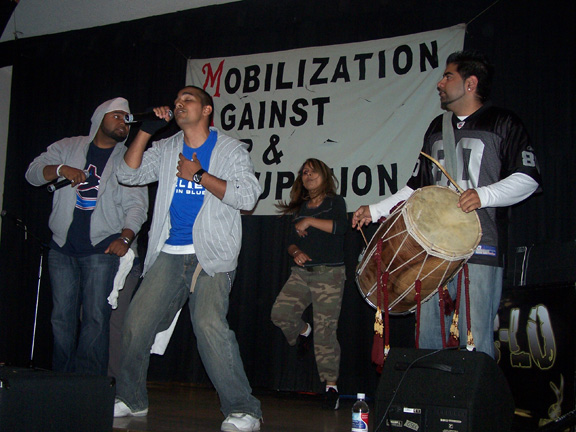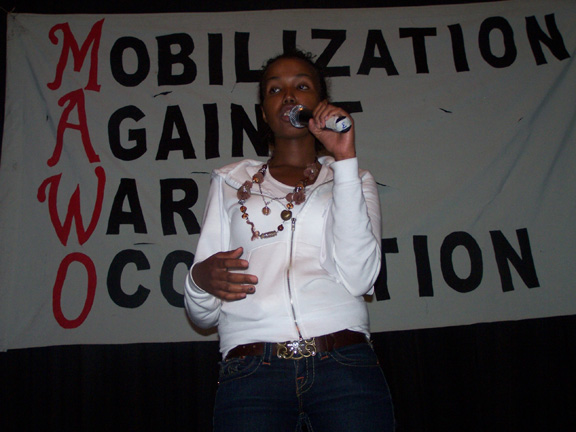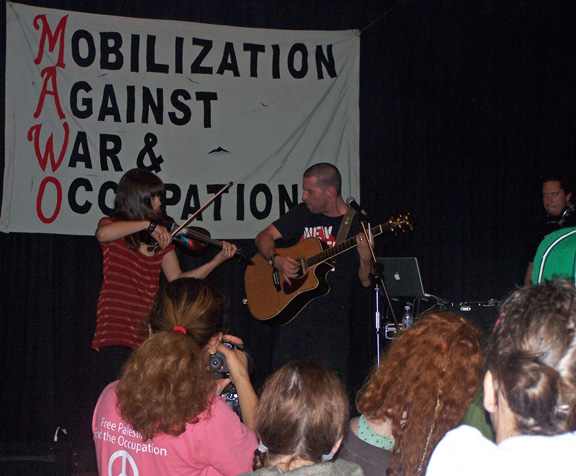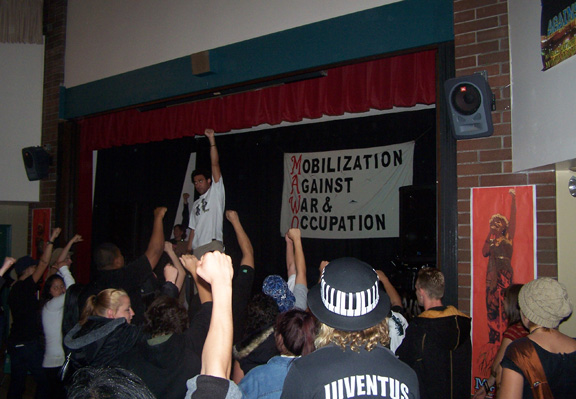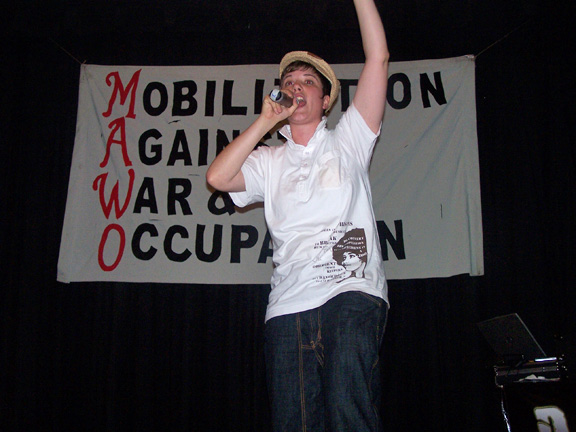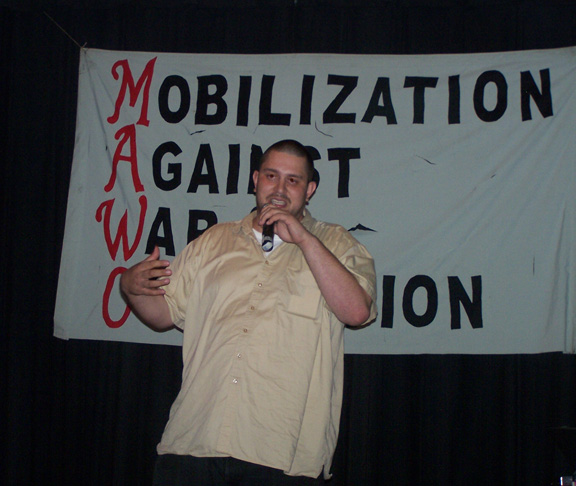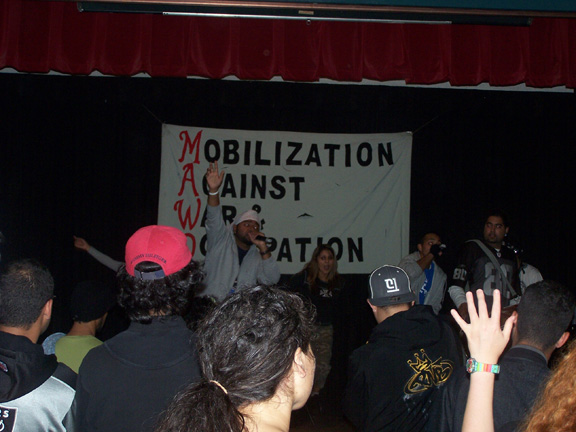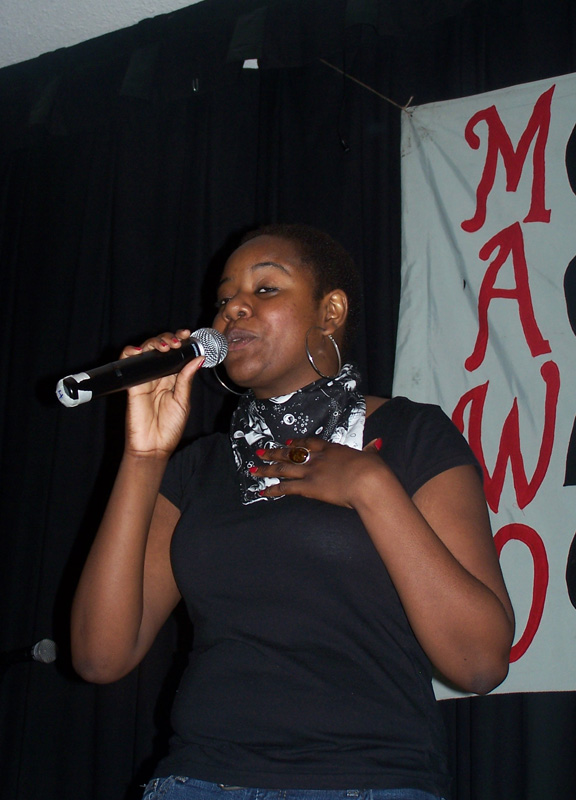 ---
Sunday July 22 - All-day Outdoor Show - Ol'skool Block Party