---
Event Reports
---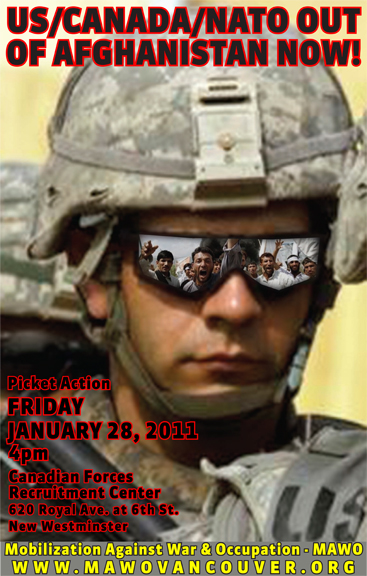 January 28, 2011 - Picket Action


Canada/US/NATO Out of Afghanistan Now!


Organized by Mobilization Against War & Occupation (MAWO)




---
CLICK ON PHOTO FOR LARGER VERSION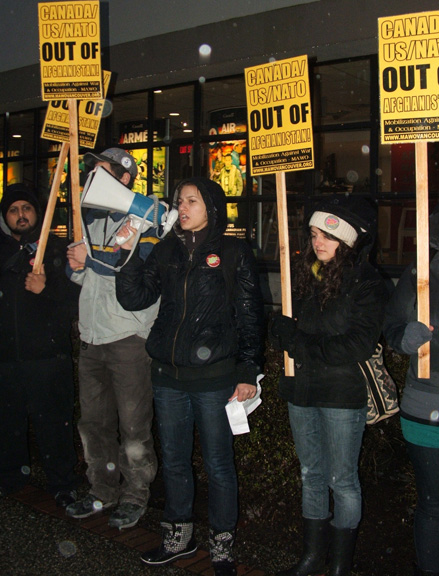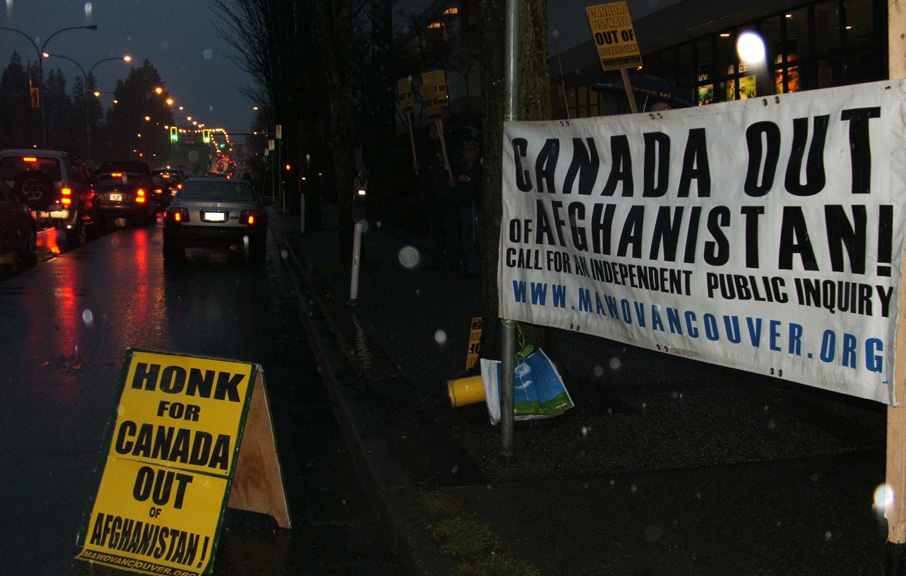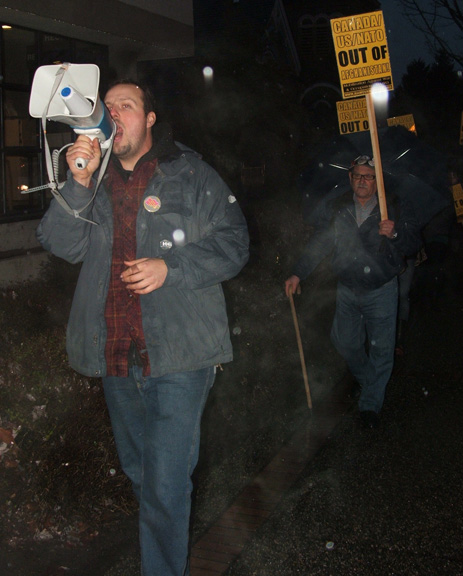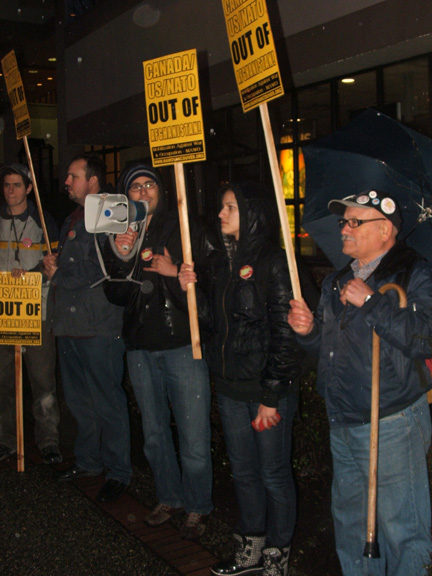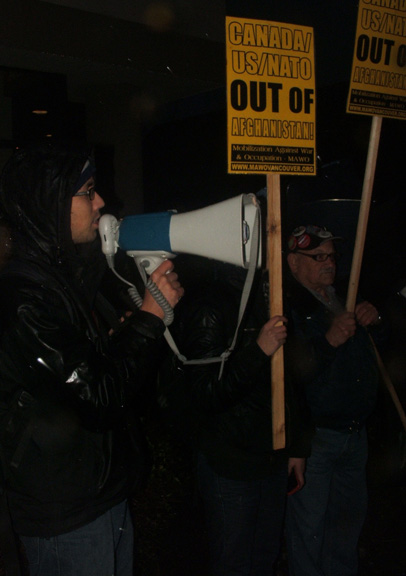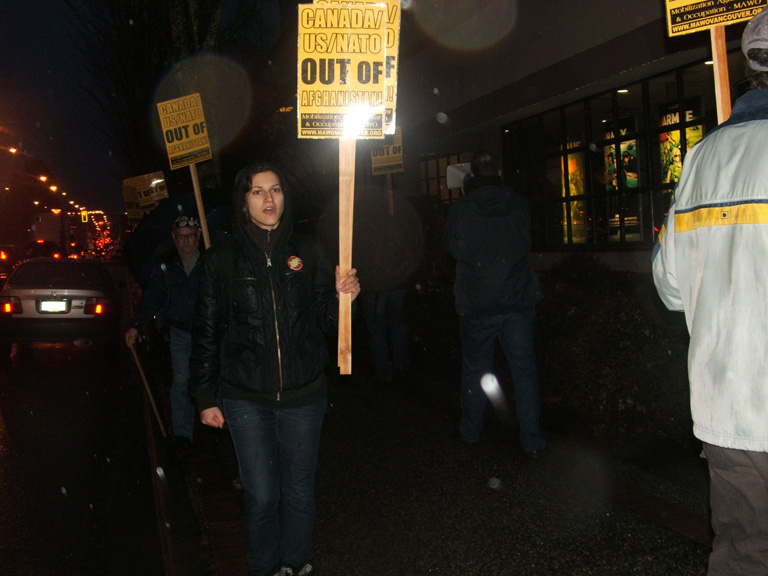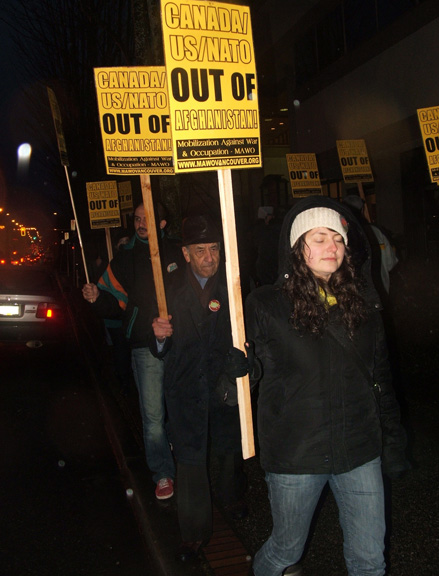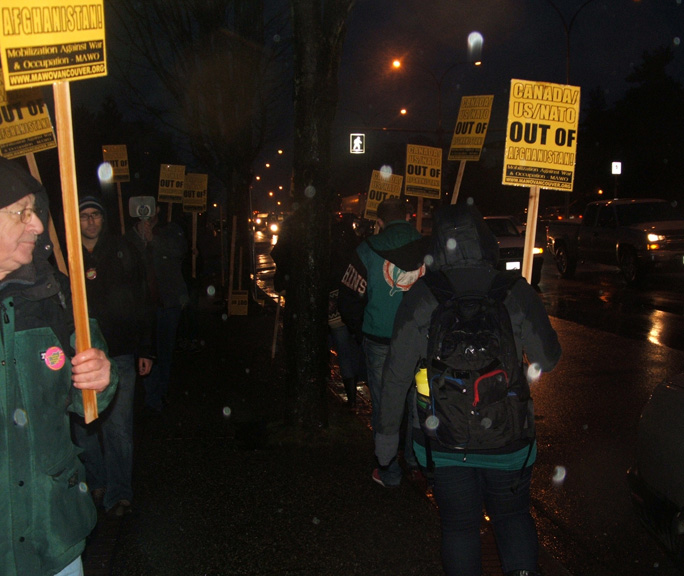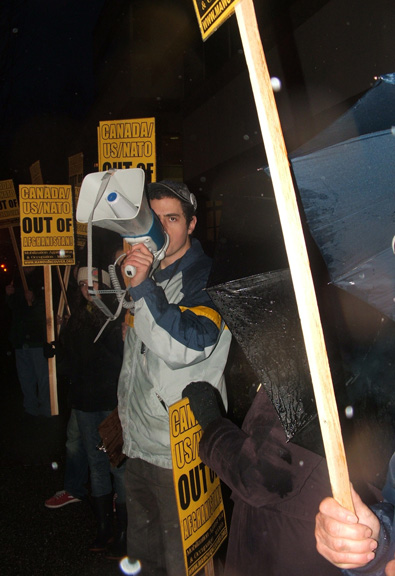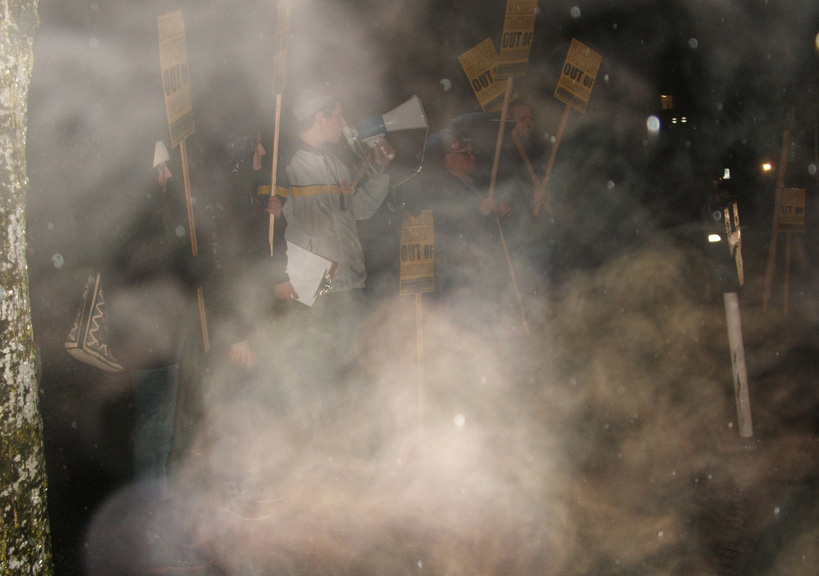 January 28 MAWO Picket Action Report

70th Picket Action Demanding Canada/US/NATO
Out of Afghanistan Now!

For the 70th time in over 5 years, Mobilization Against War & Occupation (MAWO) organized a picket against the Canada/US/NATO war and occupation of Afghanistan. The picket was organized in front of the Canadian Forces Recruitment Centre and has been part of a monthly campaign aimed at ending the war and occupation of Afghanistan by Canada and its allies.

The picket opened with MC, Janine Solanki, an outreach coordinator with MAWO, beginning with chants against the war before reading the MAWO statement for the picket action. A loud and energetic round of picketing followed Janine's introduction.

Janine welcomed up the first speaker of the picket, Aaron Mercredi, an organizer with MAWO and the Indigenous Rights & Action Project. Aaron denounced Canada's war and occupation in Afghanistan, and stated that it is a continuation of Canada's history of war, that begun with its war and occupation against Indigenous people and their lands.

A second round of picketing followed Aaron's talk. A large banner was placed facing the traffic driving by that read "HONK FOR CANADA OUT OF AFGHANISTAN NOW!" The picketers were supported by the loud honks of the passing cars.

The final speaker of the day was Andrew Barry, a MAWO Co-chair. Andrew reflected on the current mass movements and uprisings by the people in Tunisia and Egypt against US backed regimes in their countries. He noted that these uprisings are a push forward for oppressed people fighting against imperialist aggression. Andrew related this to Afghan protesters who are calling for the foreign occupiers to stop killing innocent civilians and to leave their country immediately.

Janine wrapped up the picket with some final chants against the war. She called on the protesters to continue the campaign against the war and occupation until the Canadian Forces completely leave Afghanistan.


CANADA OUT OF AFGHANISTAN NOW!
TROOPS OUT NOW!
SELF DETERMINATION FOR AFGHANISTAN NOW!
TEN YEARS OCCUPATION TOO LONG!