---
Event Reports
---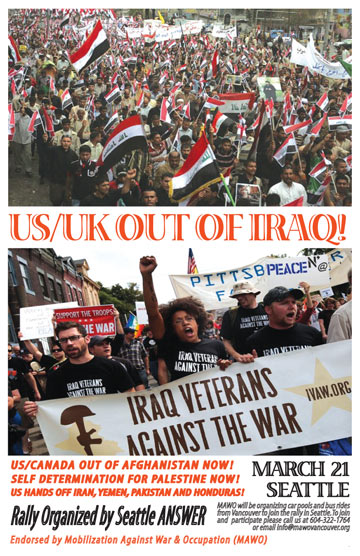 March 21, 2010
Antiwar Rally


U.S/ UK Out of Iraq!
U.S/Canada Out of Afghanistan
Self-Determination for Palestine Now!
US Hands Off Iran, Yemen, Pakistan and Honduras!

Organized by ANSWER Seattle



---
CLICK ON PHOTO FOR LARGER VERSION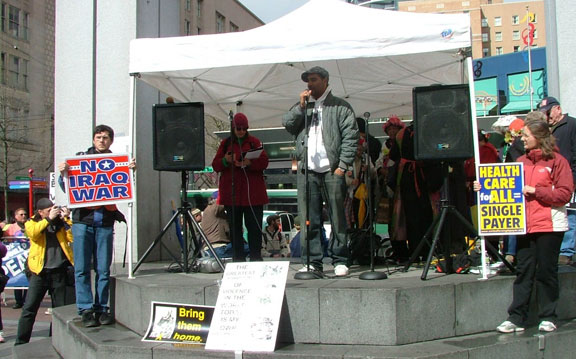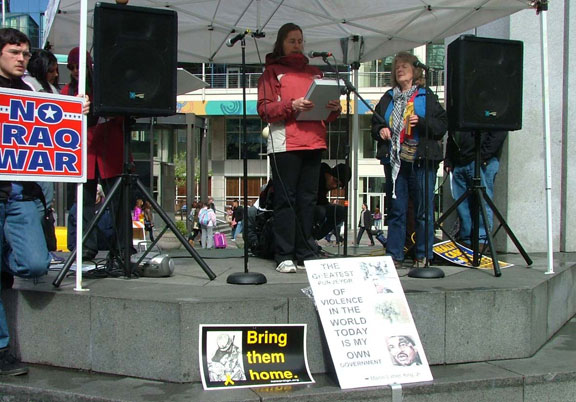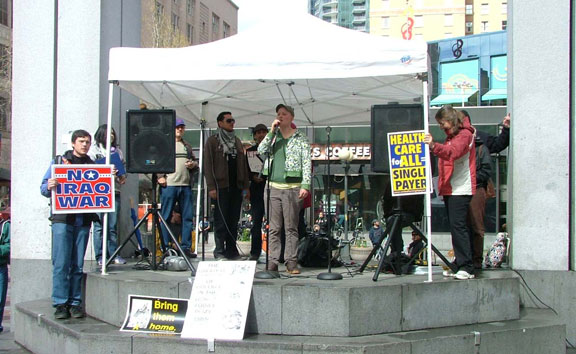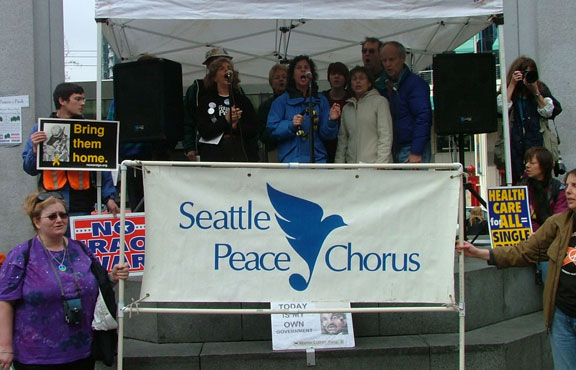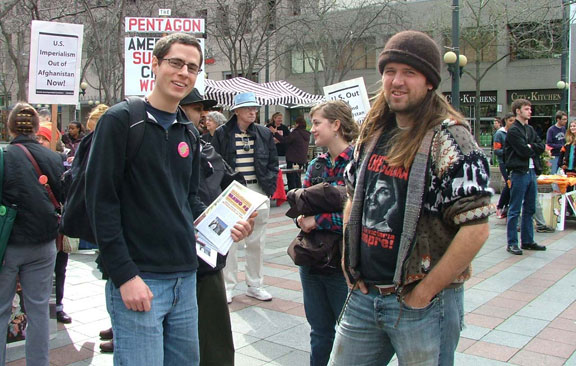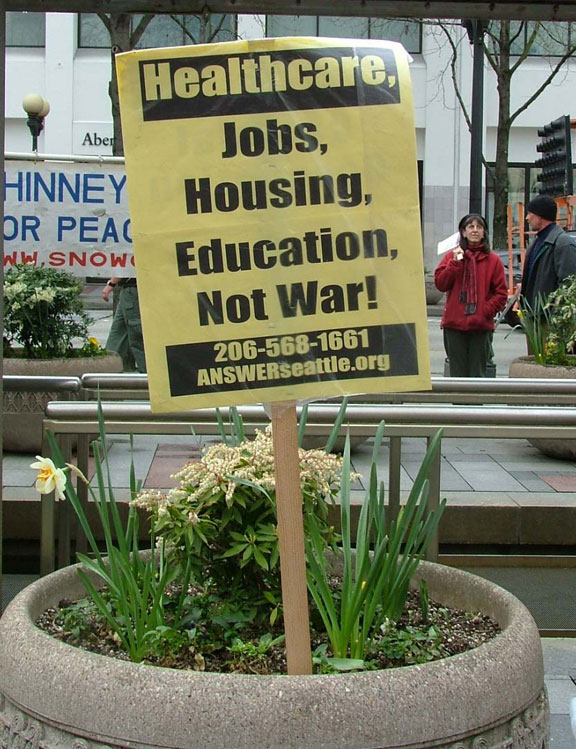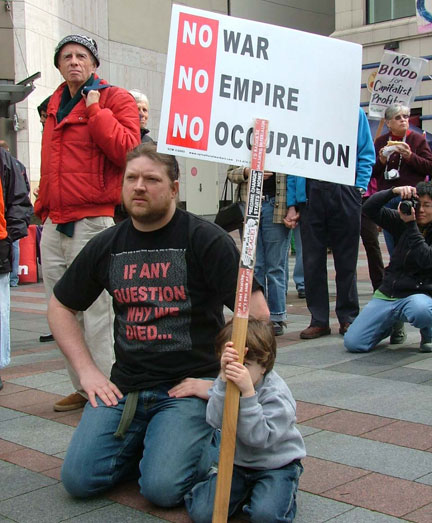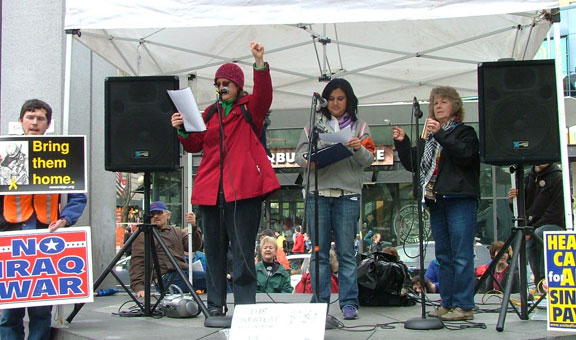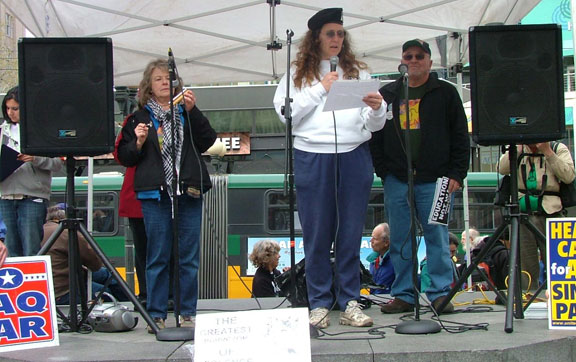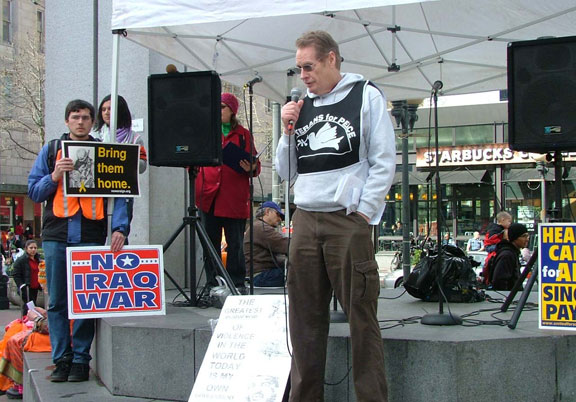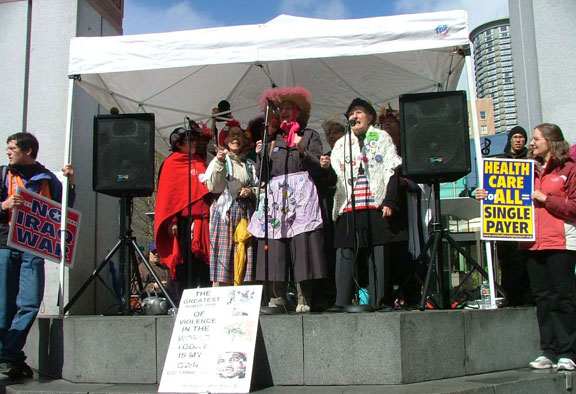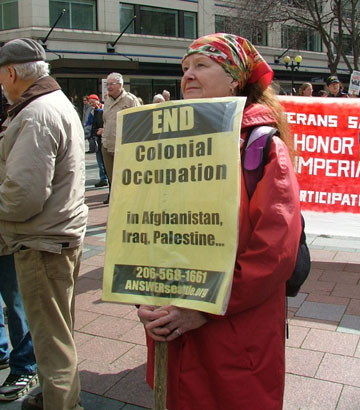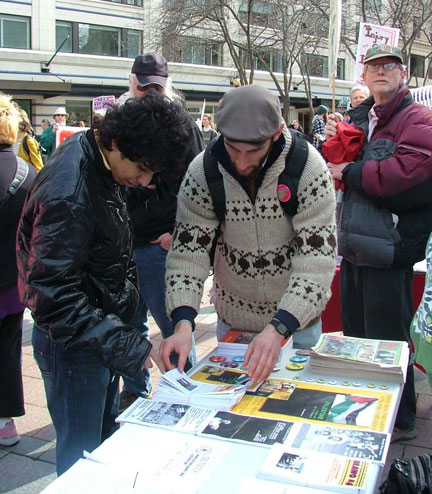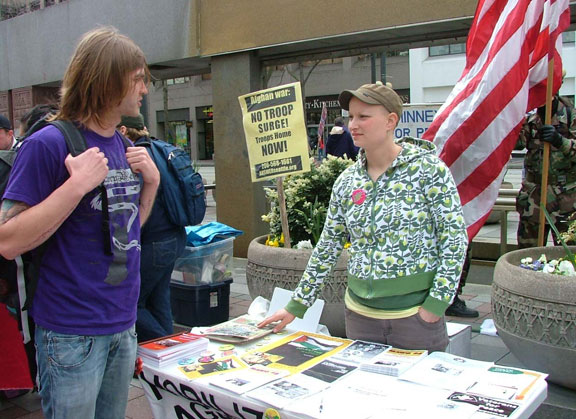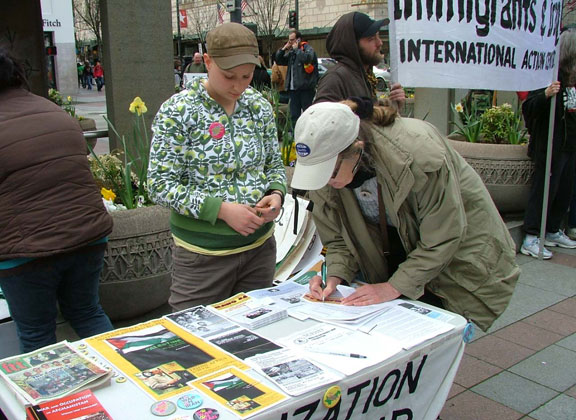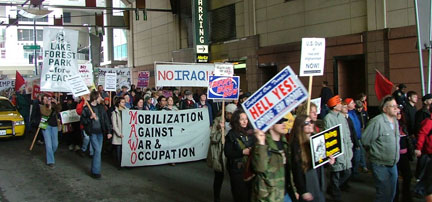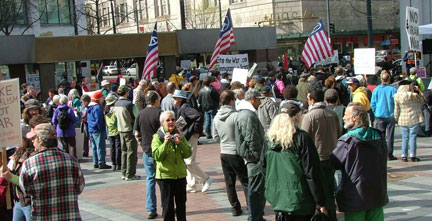 March 21 2010 Seattle antiwar rally organized by ANSWER

The weekend of March 20-21, 2010 marked an important date in the struggle against the new era of war and occupation. Anti-war groups and coalitions from around the United States came to the streets to protest the 7th anniversary of the U.S.-led invasion, war and occupation of Iraq and to demand: ALL TROOPS OUT OF IRAQ AND AFGHANISTAN! The occupation of Afghanistan, an issue which is becoming greater and greater for the anti-war movement around the world also became a central focus on this important anniversary, with groups adding to their demands: US/UK/CANADA/NATO OUT OF AFGHANISTAN! This comes at a time when imperialist countries involved in the occupation of Afghanistan are allocating more and more troops in an attempt to consolidate the bloody occupation of that country.

As part of a conscious effort of Mobilization Against War & Occupation (MAWO) to practice internationalism and unite with the anti-war movement abroad, members of the group travelled to Seattle, WA in order to protest alongside friends and co-fighters in the U.S. to demand:

END THE OCCUPATIONS OF: Afghanistan, Iraq, Palestine and Haiti!
SELF DETERMINATION FOR: Indigenous Nations & all Oppressed Nations!
US HANDS OFF Iran and Pakistan!
US HANDS OFF Honduras!

Over 350 people gathered in downtown Seattle including a large group from MAWO. Participants were able to hear from many exciting speakers including U.S. War Resisters, an activist just returned from Haiti participating in aid and reconstruction and Palestinian activists. Nita Palmer also spoke as a featured and invited speaker from Mobilization Against War & Occupation-Vancouver. She spoke about the occupation of Afghanistan and the importance of uniting the anti-war movement across borders.

There were many other notable speakers including Jane Cutter, the main organizer of the Seattle chapter of International ANSWER Coalition who was one of the MC's of the rally and Gerry Condon, president of the Seattle chapter of Veterans for Peace who ended his talk by stating "We need to wage constant peace!"

The crowd then energetically marched through busy streets in Seattle chanting slogans against war until the march came to a close at a sea-side park where announcements were made of upcoming events and commitments were made to continue the struggle against war and for peace!

Keep posted for upcoming MAWO participation in activities happening in the U.S. and help bring together the anti-war movement across borders!