---
Event Reports
---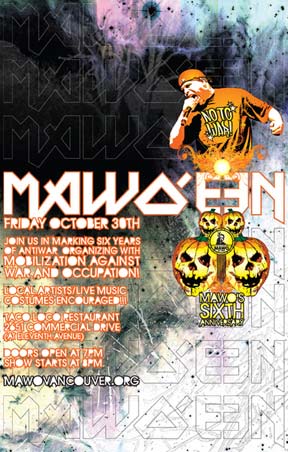 October 30, 2009
MAWO'EEN

Celebrating 6 Years of Antiwar Organizing!
Happy Anniversary MAWO!





Organized by Mobilization Against War & Occupation (MAWO)


---
CLICK ON PHOTO FOR LARGER VERSION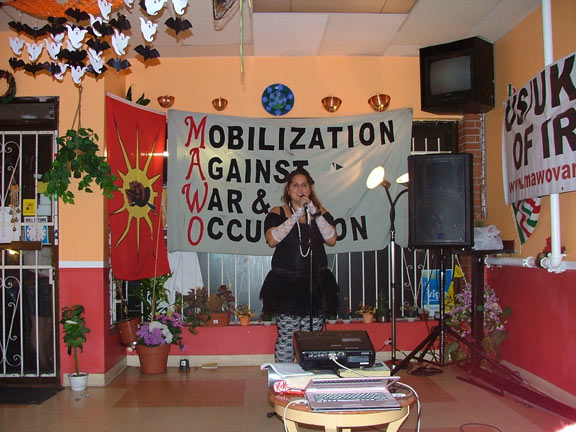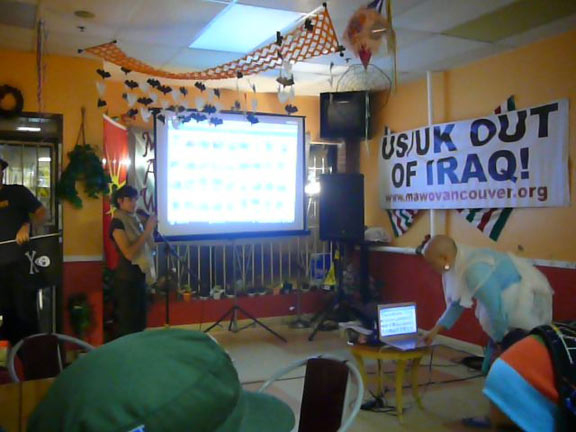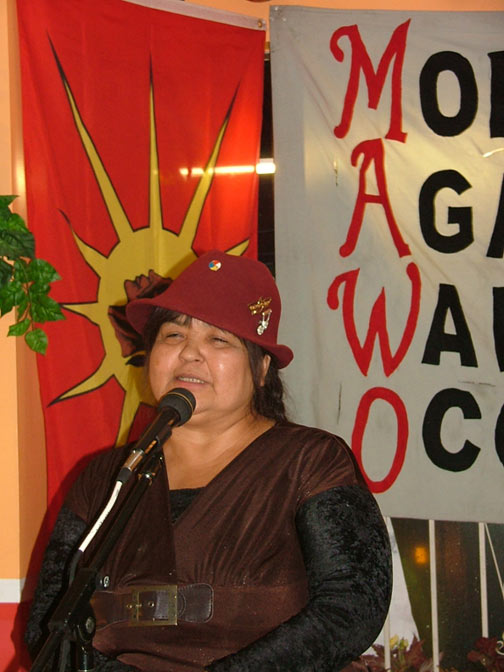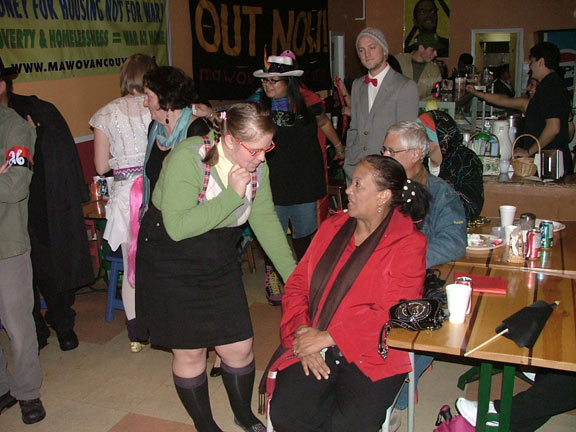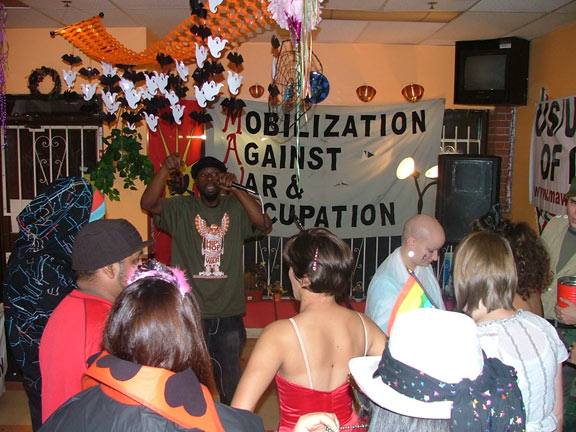 October 30 MAWO'EEN Report:

HAPPY MAWO'EEN!! While Hallowe'en parties took place throughout Vancouver, a different type of Hallowe'en party was turning heads at the Taco Loco Restaurant on Commercial Drive. Mobilization Against War & Occupation (MAWO) organized a "MAWO'EEN" cultural night on the sixth anniversary of the group's founding.

MC's Payvand Pejvack and MAWO Co-Chair Janine Solanki welcomed everyone to the festivities. The show got underway as Coast Salish elder and long time MAWO supporter Kelly White recollected on the antiwar and social justice struggles over the years. Seonaid Lamb and Payvand herself then each sang a song from the heart.

Following Payvand was a collaborative slideshow of six years of MAWO organizing against war. As newer organizers caught a glimpse of the antiwar organizing from the earlier years, everybody noted one thing: six years of consistent and persistent organizing and outreaching against war and occupation.

Shakeel Lochan's militant antiwar poetry followed the slideshow. Then came the hip hop! Joose Justice came up to show his talent, and his dedication to fighting against injustice. He was followed by long time MAWO favourite Fully Faded.

The night gave people a chance to reflect on six years of antiwar organizing, as well as to enjoy and appreciate the cultural aspect of the antiwar struggle. The seventh year of MAWO is underway and the building of an effective antiwar movement is becoming ever more important. MAWO encourages all peace loving people to join MAWO to build the antiwar movement.