---
Event Reports
---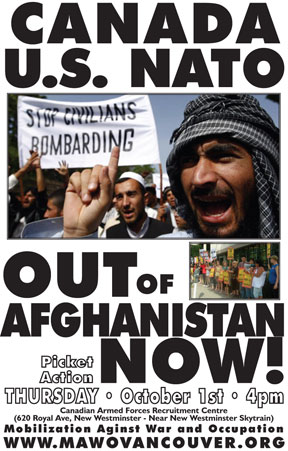 October 1, 2009 - Picket Action

Canada/US/NATO Out of Afghanistan Now!



Organized by Mobilization Against War & Occupation (MAWO)




---
CLICK ON PHOTO FOR LARGER VERSION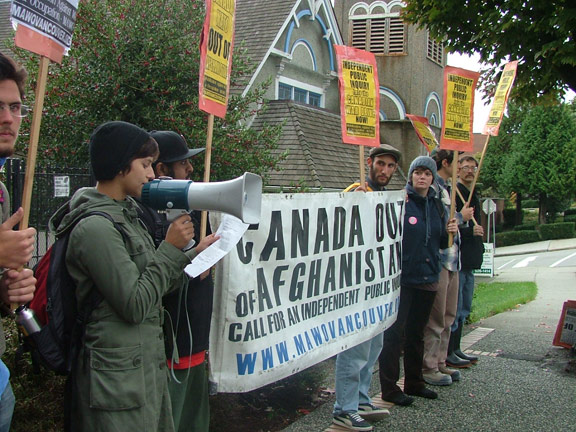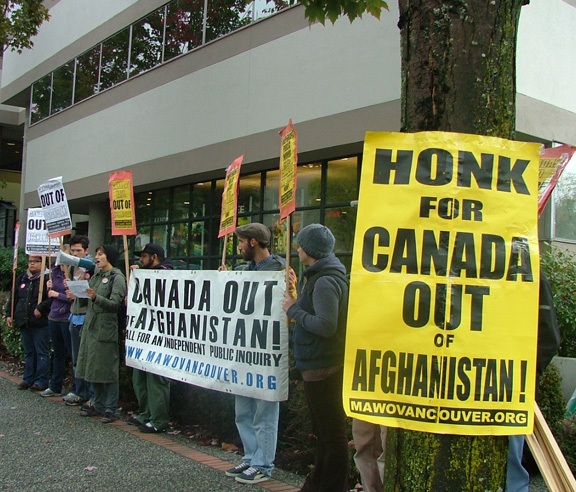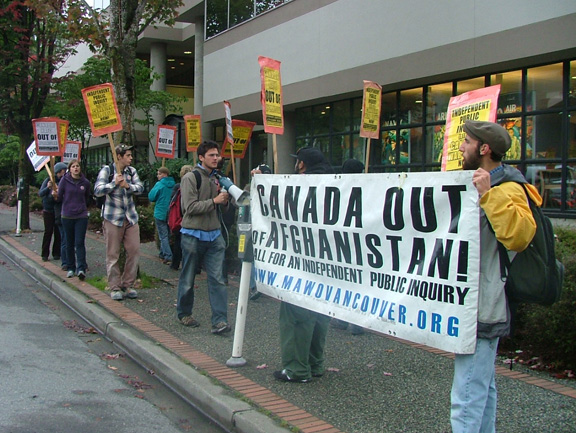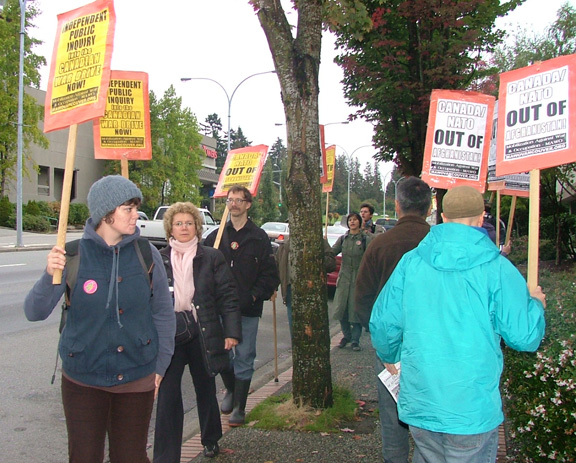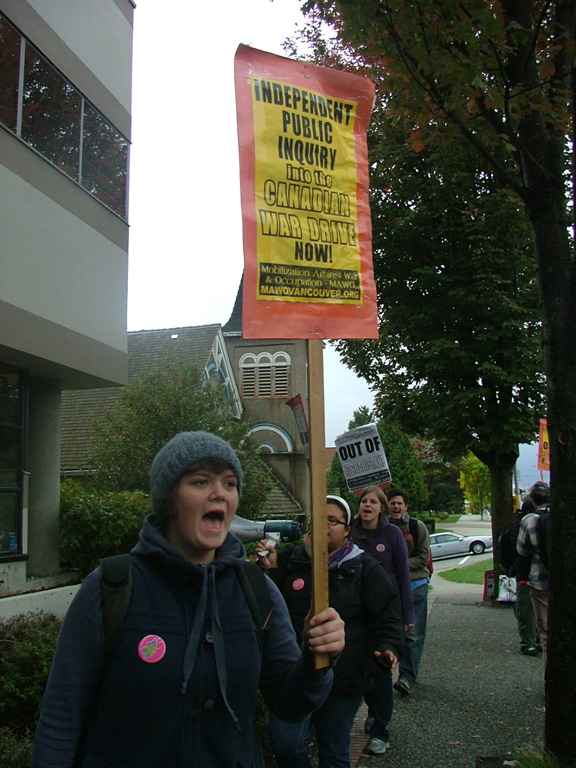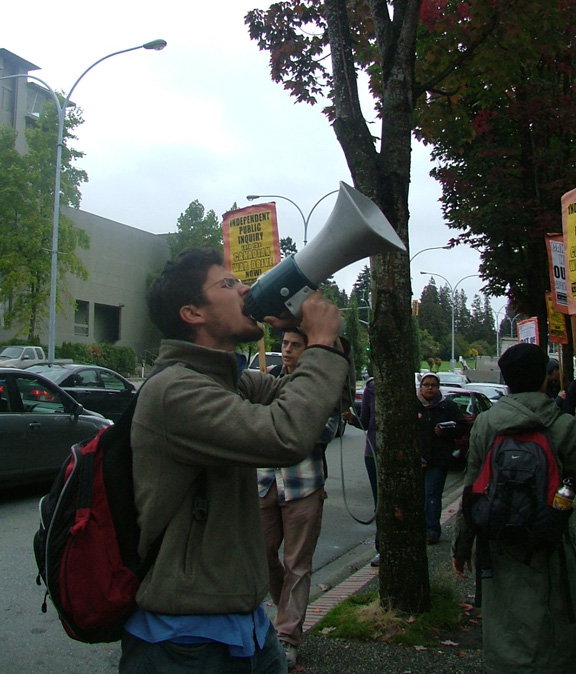 October 1 MAWO Picket Action Report

53rd Picket Action Demanding Canada/US/NATO Out of Afghanistan Now!

October 7th 2009 marks the eighth anniversary of the invasion of Afghanistan and eight years of Canada/US/NATO occupation, air strikes, guns and bombs. In these eight years the occupation has devastated the country completely. On October 1st Mobilization Against War and Occupation (MAWO), along with their supporters, gathered together at the Canadian Armed Forces Recruitment Center in New Westminster to demand "Canada/US/NATO Out of Afghanistan Now!"

Janine Solanki, MAWO co-chair, opened the protest and read the picket statement. Janine emphasized that the Canadian government cannot claim to be creating a better life for the people of Afghanistan when they are responsible together with NATO and US troops for the deaths of over 40,000 Afghan people in these last eight years. Janine also highlighted the most recent brutal and direct attack on the Afghan people. This occurred on September 4th when NATO air strikes on oil tankers in Northern Afghanistan killed over 100 Afghan people, and caused horrific injuries and burns to many more.

After a round of picketing and chanting of "Canada Out Now!" and "End the Occupation Now!" Nita Palmer, executive committee member of MAWO, spoke about the realities of life in Afghanistan and what eight years of imperialist occupation really means for the people of Afghanistan. Nita spoke about how the infrastructure in Afghanistan is in complete shambles, how less than a quarter of the country has access to clean drinking water, and employment is scarce. Health care is deplorable, resulting in the fact that one in five children die before their fifth birthday, and one woman dies in childbirth every 30 minutes. This is the reality that the Canada/US/NATO occupation has imposed on the men, women and children of Afghanistan. Nita called on all human loving people to join together to fight back against this injustice, and demand an immediate end to this raging war and occupation and demand self-determination for Afghanistan!

The picket came to a close with another round of loud and dynamic picketing with cries of "Money for Jobs and Education, Not for War and Occupation!" and "Self-determination Now!" joined by continuous honks of support from cars passing by. Protesters vowed to continue to come to the Canadian Armed Forces Recruitment Centre every month as long as Canadian troops are waging war and destruction in Afghanistan and to demand an end to the occupation of Afghanistan.