CLICK ON PHOTO FOR LARGER VERSION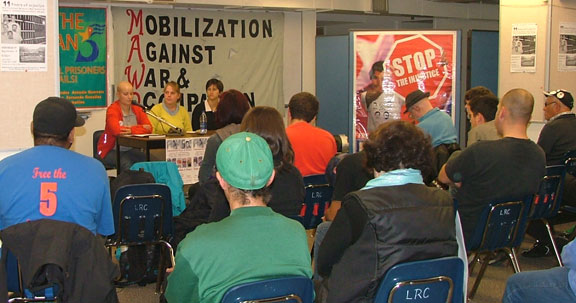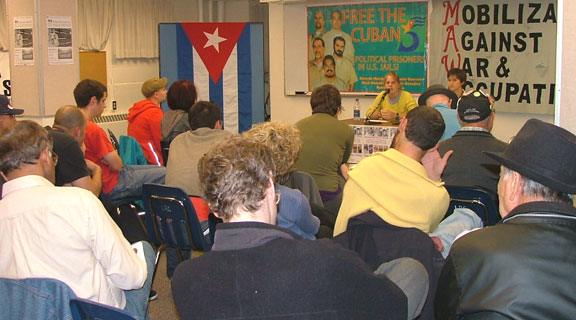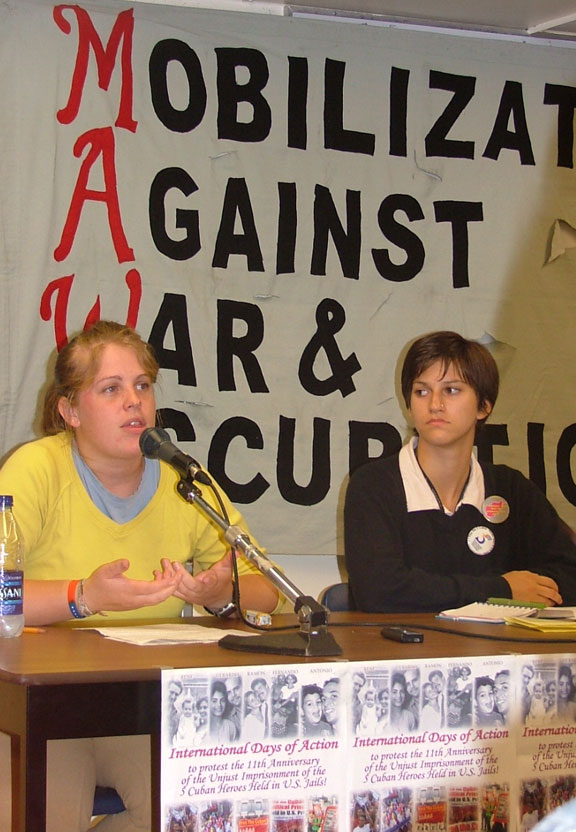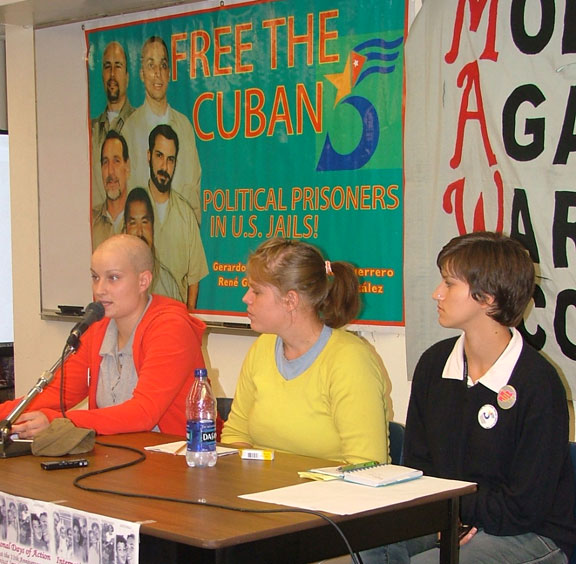 September 9th MAWO forum on the Cuban 5

For over 50 years, the Cuban people have been subjected to constant attacks on their sovereignty from the US Government. On September 9th, 2 days before the 11th anniversary of the unjust imprisonment of 5 Cuban men, Mobilization Against War and Occupation organized a form entitled, "11 Years of Injustice: Why the Antiwar Movement Must Defend the Cuban 5 - Political Prisoners Held in US Jails", at Britannia Community Center.

The forum kicked off with an introduction to the evening from MAWO co-chair, Janine Solanki. Following was a film entitled, "Septiembres y Mas". The film outlined the history of US sponsored terrorism against Cuba over the past 50 years. Next was a multimedia compilation of news coverage that the Cuban 5 heroes have received internationally. After the film clips, Tamara Hansen, coordinator of Vancouver Communities in Solidarity with Cuba (VCSC) and co-chair of the Canadian Network on Cuba (CNC), outlined the history of Cuba, from the challenges Cuba faced as a colony of Spain to the present US terrorism against the Cuban people. Tamara also spoke about the US supported anti-Cuban terrorists who have killed over 3,400 innocent Cubans in the last 50 years. In order to defend the security of their country, the 5 Cuban heroes were sent to investigate anti-Cuba terrorist groups in Miami. The information collected was openly shared with the FBI. Instead of investigating these terrorist groups, the FBI responded by arresting the Cuban 5, illegally held them in solitary confinement for 17 months, and then the 5 Cuban heroes were subjected to a kangaroo court trial in Miami where they were sentenced to four life sentences and 75 years collectively. After Tamara, Nita Palmer, MAWO executive member and editorial board member of the Fire This Time newspaper, emphasized the importance of the Cuban 5 in the antiwar movement. She explained that the Cuban 5 are pillars in the fight for self-determination, not only for Cuba but internationally. Nita also outlined how the antiwar movement must join the fight to free the 5 Cuban heroes by saying, "The case of the five is now more important than ever – and the antiwar movement has to take on the campaign for their freedom because it concretely linked to Cuba's struggle to self-determination and the international struggle of oppressed people for self-determination".

Participants joined in a dynamic discussion on different specific actions which the antiwar movement can take to continue to defend the Cuban 5. The Cuban 5 have become the faces of people fighting in the struggle for self determination globally.