---
Event Reports
---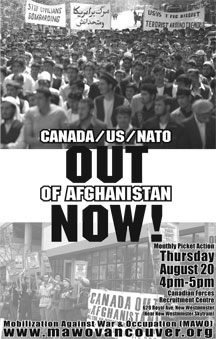 August 20, 2009 - Picket Action

Canada/US/NATO Out of Afghanistan Now!
Elections in Afghanistan Do Not Legitimize Occupation!


Organized by Mobilization Against War & Occupation (MAWO)




---
CLICK ON PHOTO FOR LARGER VERSION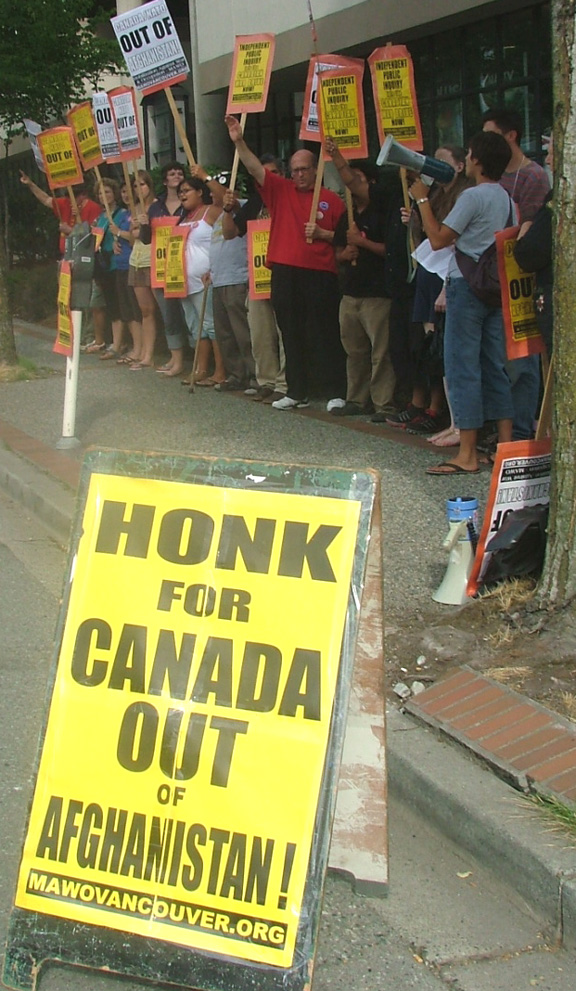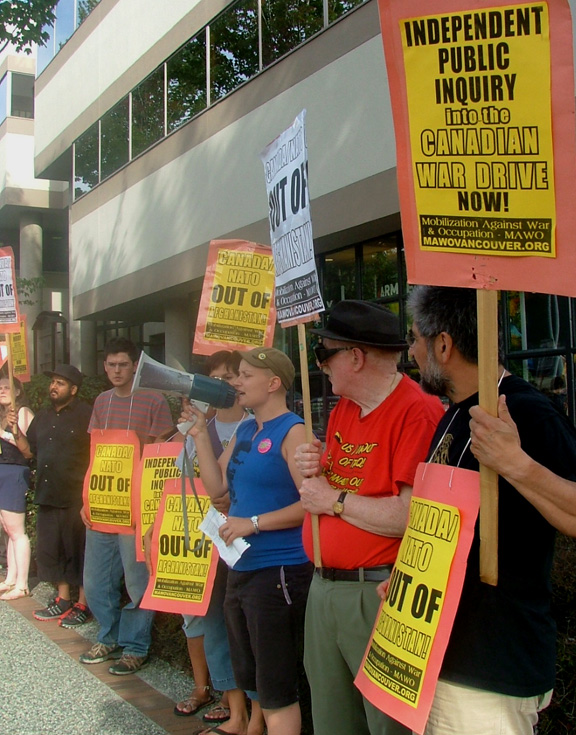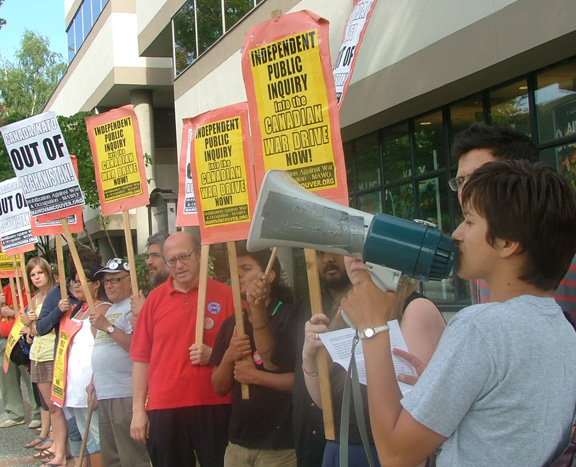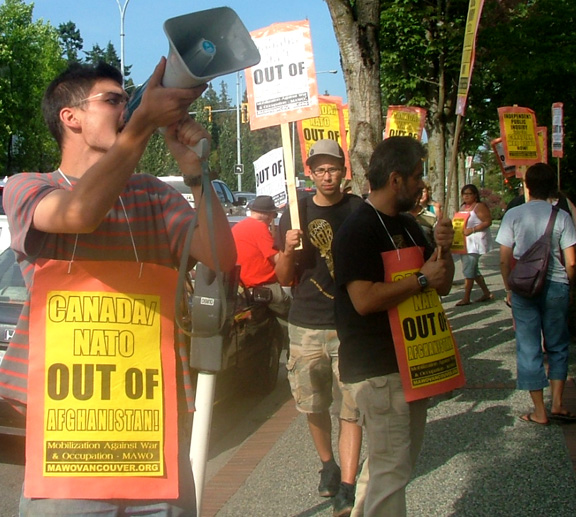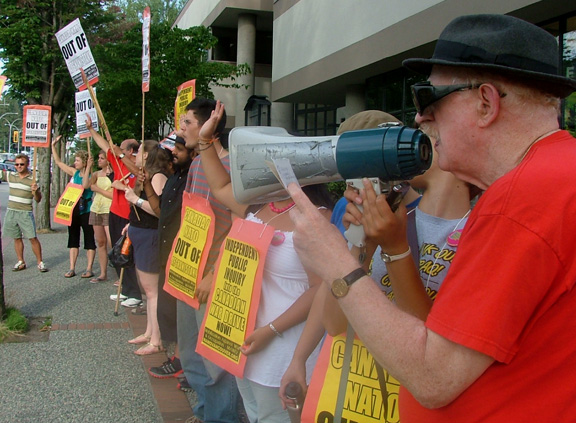 August 20 MAWO Picket Action Report

On Thursday August 20th, Mobilization Against War & Occupation (MAWO) organized the 57th picket action demanding Canada Out of Afghanistan in front of the Canadian Armed Forces Recruitment Centre. It was an important day to be picketing as it was the day of the second elections farce in Afghanistan in the almost 8 years of imperialist occupation.

The picket started with Janine Solanki, MAWO co-chair and MC of the picket, who read the picket statement. She spoke about the illegitimacy of the elections in Afghanistan under a "military democracy" and highlighted how in almost 8 years, the occupation has only brought misery to the people of Afghanistan. It has meant that two-thirds of the population is illiterate, less than one quarter of the population has access to drinkable water, suicides rates among women are higher than ever, and the civilian death rate has increased by 25 percent in this year alone.

After the first round of picketing and chanting, Kerri Goodwin, an Oji-Cree activist, executive member of MAWO and organizer with the Indigenous Rights and Action Project (IRAP) spoke. She connected the killing and genocide of Indigenous people living in Canada with the government of Canada's murdering of Afghan people in the almost 8 year occupation. After more picketing, David Whittlesey, long-time activist and antiwar organizer from the Vietnam antiwar movement and Civil Rights movement spoke. He questioned why the government of Canada was in Afghanistan, and spoke about their real war-mongering interests for profit and resources.

The last speaker was Nita Palmer, executive member of MAWO, who passionately spoke of the realities of these elections for the people of Afghanistan. These elections are happening under an occupation of over 65,000 foreign troops. She highlighted how there can never really be a fair election for the Afghan people while there is an occupation. So long as there is an occupation and the self-determination of the Afghan people is denied, any genuine progress in Afghanistan is frozen.

The picket ended with a final loud round of picketing and honks from cars driving by in response to the sign "Honk for Canada Out of Afghanistan!" Protesters were determined to continue to picket every month until there is an end to the occupation of Afghanistan.