---
Event Reports
---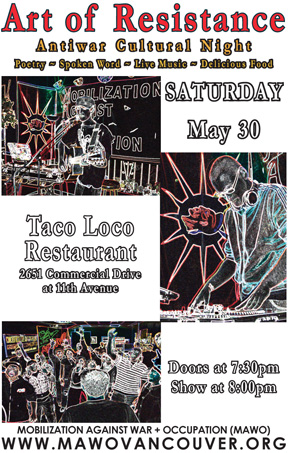 May 30, 2009
Antiwar Cultural Night & Fundraiser

Art of Resistance




Organized by Mobilization Against War & Occupation (MAWO)


---
CLICK ON PHOTO FOR LARGER VERSION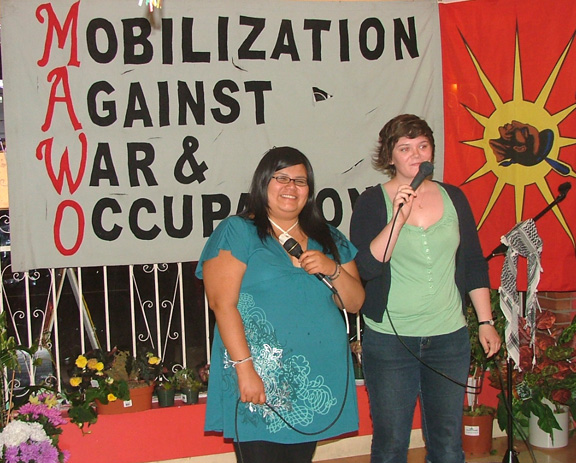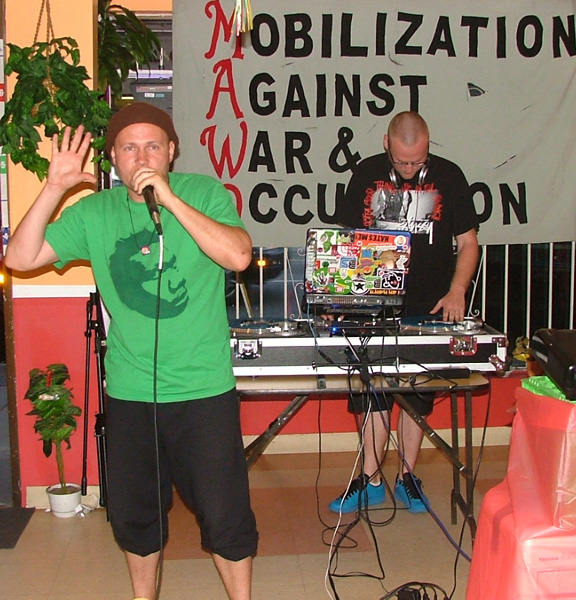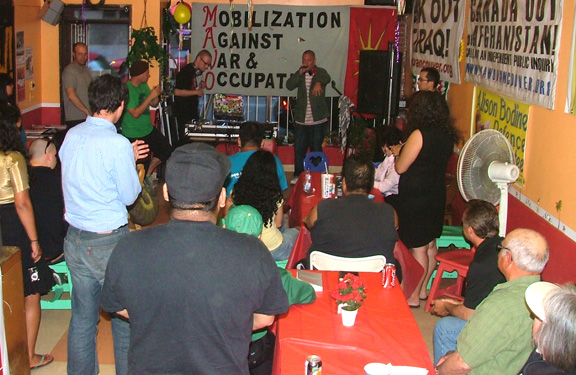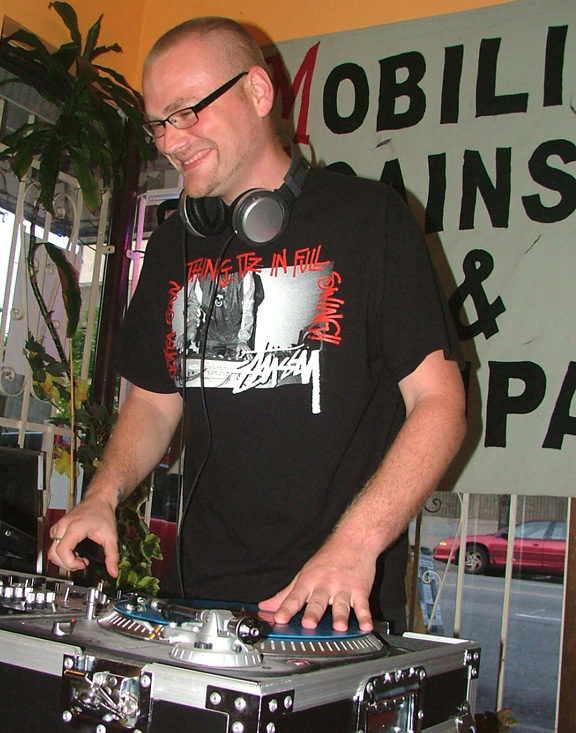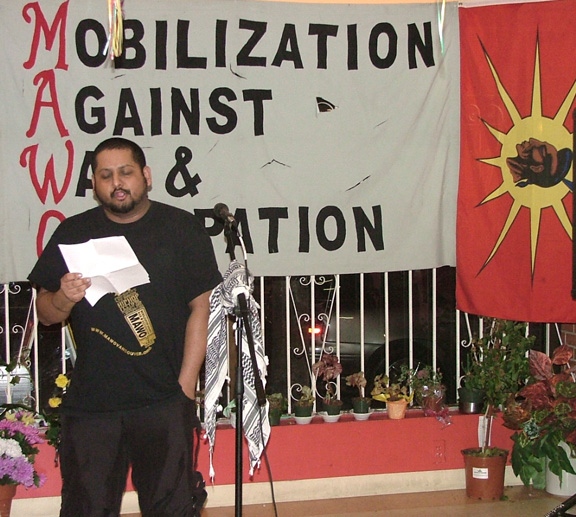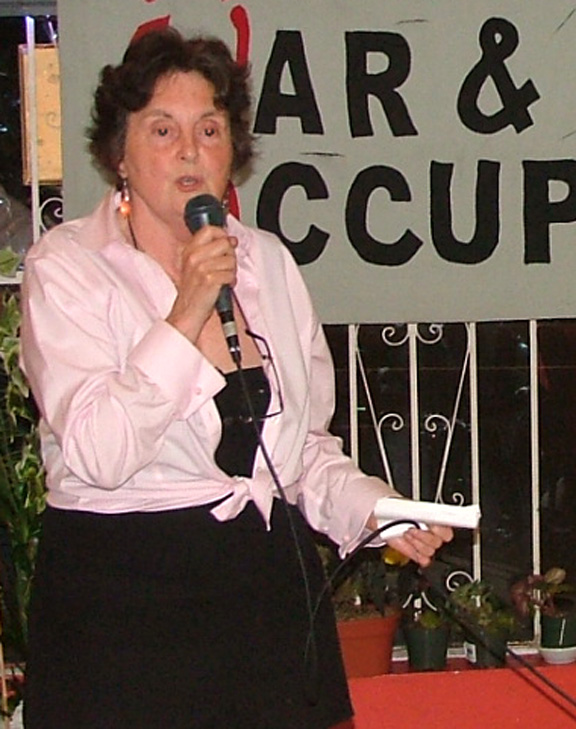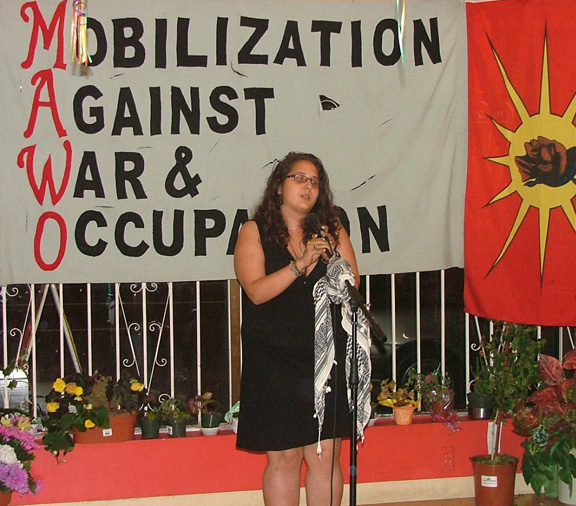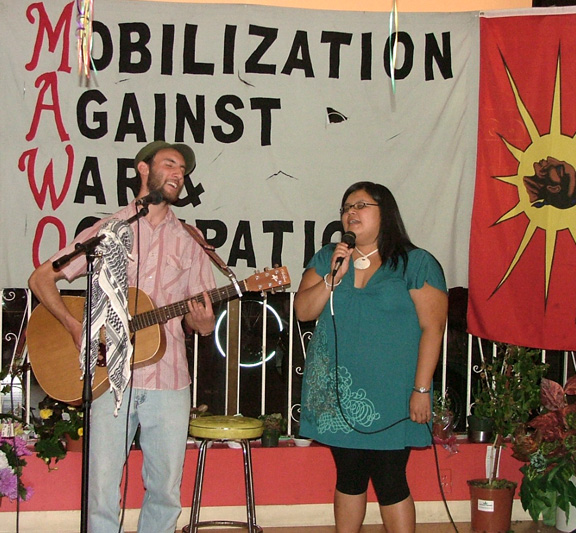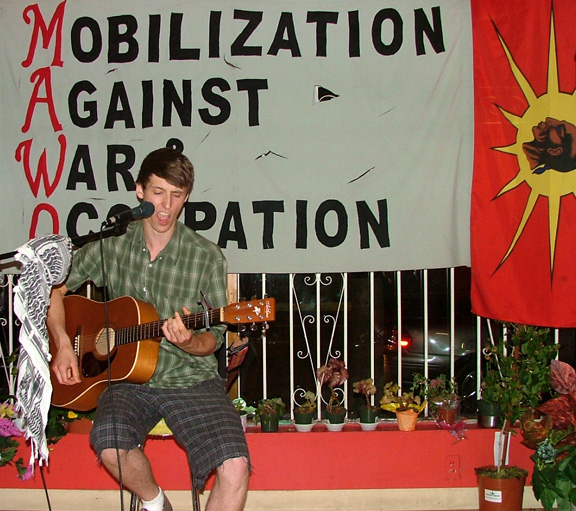 May 30 Antiwar Cultural Night Report:

On Saturday May 30 over 40 people packed Taco Loco restaurant for "Art of Resistance," the monthly anti-war cultural night and fundraiser organized by Mobilization Against War & Occupation (MAWO).

The night started out with some of Vancouver's best social justice hip hop MC's Estea El and S.O.S. with DJ K-Rek. The trio got the crowd dancing with their hands in the air leading up to the next feature of the program. The evening's MC's Kerri Goodwin and Sarah Alwell introduced a very exciting film called "La Fabrik: The Cuban Hip Hop Factory" about the hip hop movement in Cuba. It followed some of Cuba's most popular hip hop crews rapping in the streets of Havana and then onto their controversial tour in Miami and New York where their socially conscious lyrics hit the international stage.

After the film, participants heard from a great line-up of artists beginning with hard hitting political spoken word from MAWO organizer Shakeel Lochan. Next everyone was treated to a surprise music presentation by three MAWO talents, Seonaid, Payvand and Darya who sang a song for peace before breaking into solos for a folk and Motown classic. They were followed by Nic Launay and then Noah Fine who both played some acoustic alternative and blues music. Joaquin Ernesto followed right behind them playing some Latin American songs intertwined with a little rock n roll, and got everyone there singing along, from the fellow musicians to the Taco Loco staff. The night was ended by a popular young singer songwriter, Alden Penner, who stopped by the anti-war cultural night in the middle of his tour through the U.S. and Canada to share his art and express his opposition to war.

From Motown to hip hop, spoken word to film, Art of Resistance was a night shared by fellow peace loving people and co-fighters, coming together to experience the cultural resistance to war and occupation, and the beauty of music involved in creating a better world.