CLICK ON PHOTO FOR LARGER VERSION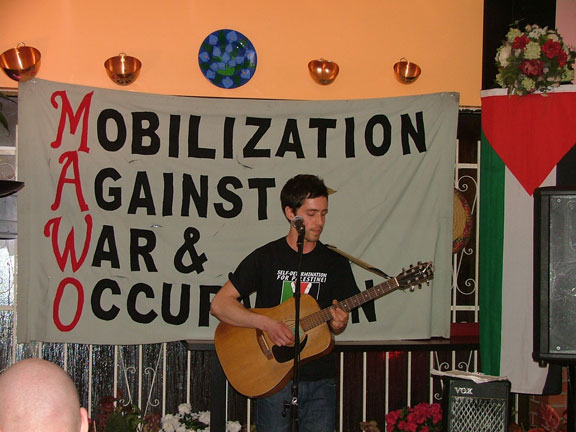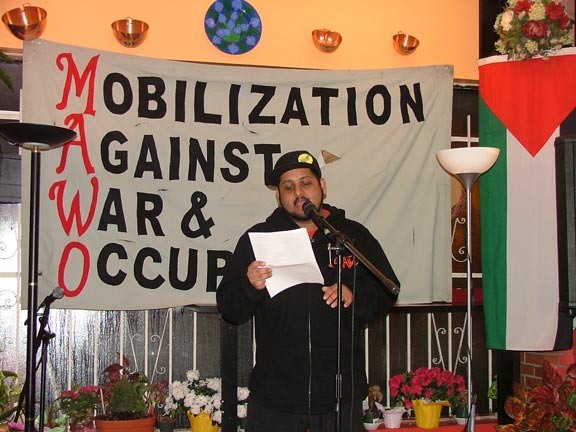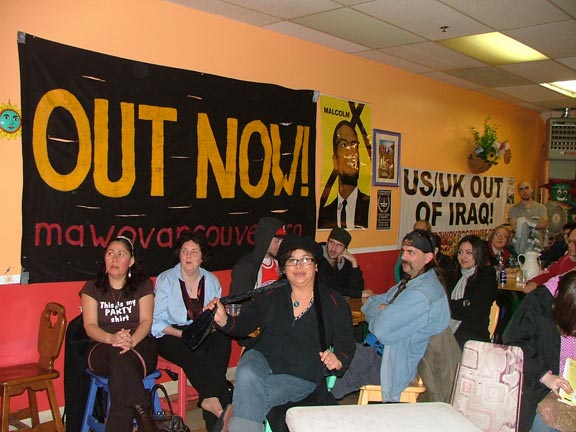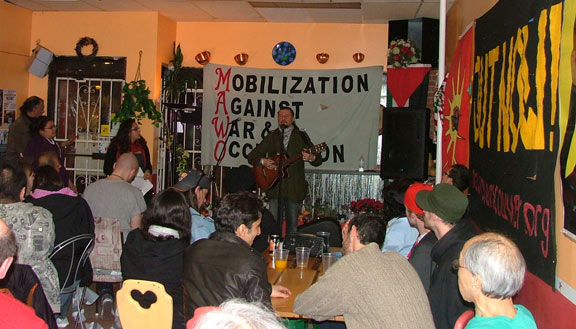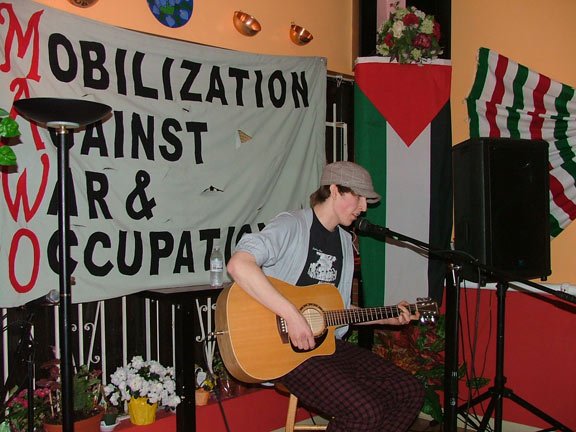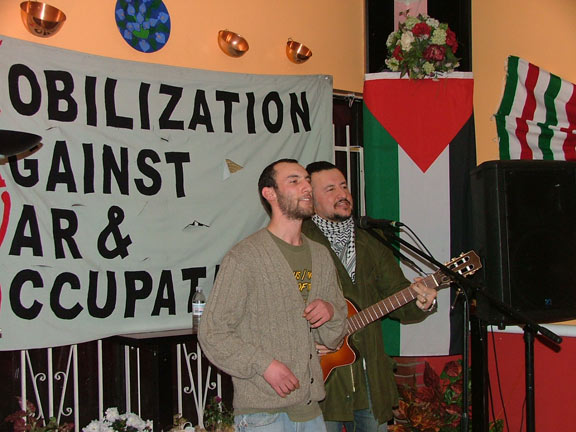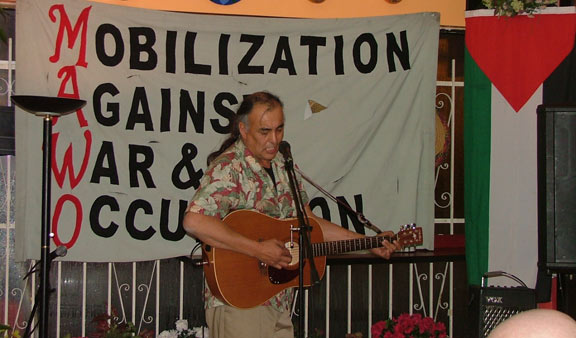 March 28 Antiwar Cultural Night Report

"Wont you help to sing,
These songs of freedom?,
cause all I ever have,
Redemption songs,
Redemption songs,
Redemption songs."

These were the lyrics of Redemption Song, a classic by Bob Marley that was covered at an antiwar fundraiser and cultural night in Vancouver, Canada on Saturday, March 28. Antiwar activists joined together at Taco Loco coffee shop and restaurant to listen to many different varieties of social justice and antiwar music and art. The venue was packed with over 70 people, resulting in a standing room only!

The event, organized by Mobilization Against War & Occupation, was MC'd by MAWO organizer Payvand Pejvack. She introduced everyone to the evening before welcoming up the first artist of the night, spoken word artist Shakeel Lochan. His strong words against war and occupation reached everyone in the restaurant and reminded everyone why we need to oppose this system of war and oppression.

The man who covered the Redemption Song classic, BCIT student Nic Launey was up next. His popular cover and energy led into the next artist, Donald Morin, a long time antiwar activist and host of the When Spirits Whisper show on Co-op Radio in Vancouver, who played heartfelt blues style rock and roll. Up next MAWO organizer Seonaid Lamb enticed the crowd with her soul reaching cover of classic pop songs.

The restaurant started to fill up by this point as new MAWO favourite Zane from East Van came up to showcase his bluesy talent. A MAWO classic, Joaquin Ernesto, then got the audience to sing in unison as he sang songs in Spanish, English, and a little French! The diversity of the night continued as the night was taken away by local hip hop talent. Beyond Color, from right here in Vancouver, entertained the crowd with smooth beats and rhymes. Toxic and Joos from Plazma followed this, and shook the night away with their new songs, and their classic MAWO favourites.

The night was a success for the artists and for antiwar organizing in Vancouver. It brought together many new people as those concerned about ending war and occupation met, got to know each other, and participated in the cultural side of building an antiwar movement.