CLICK ON PHOTO FOR LARGER VERSION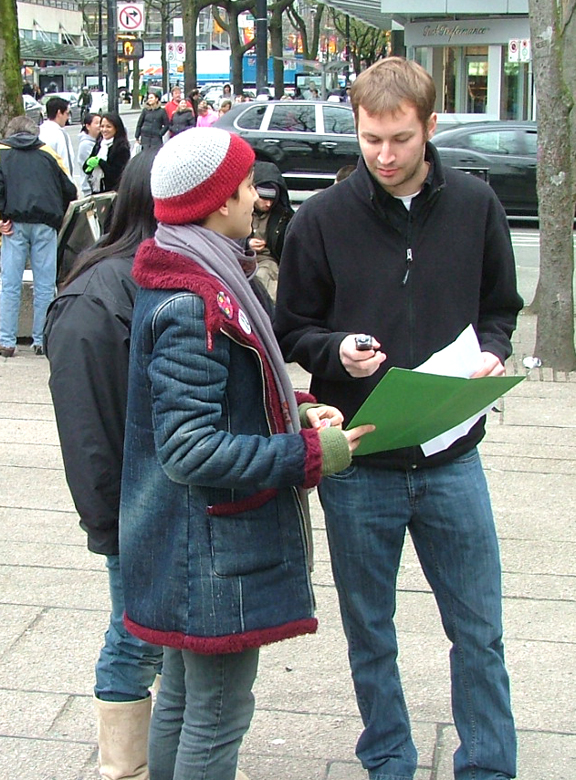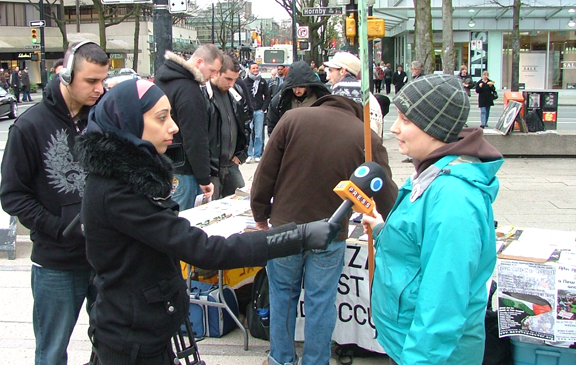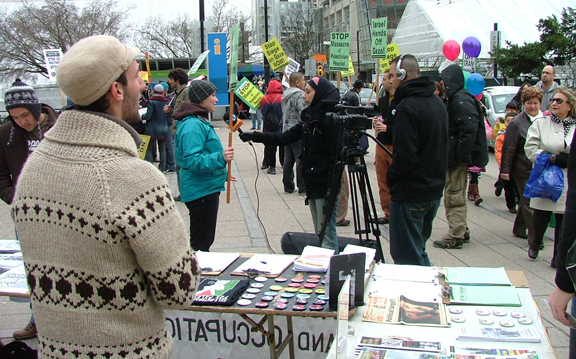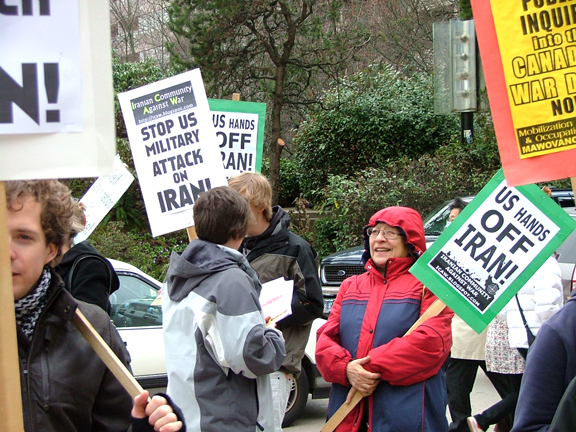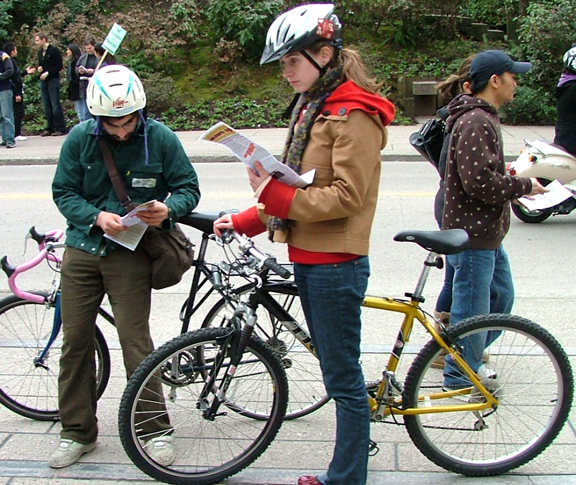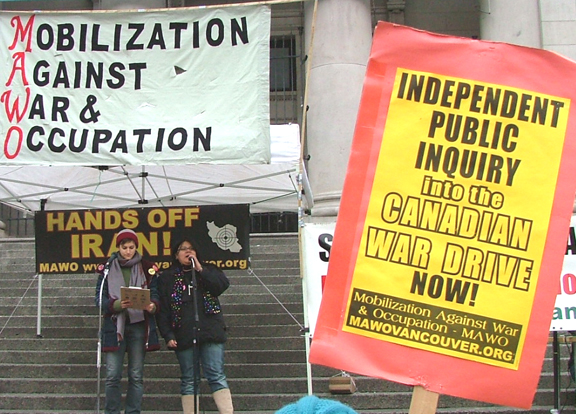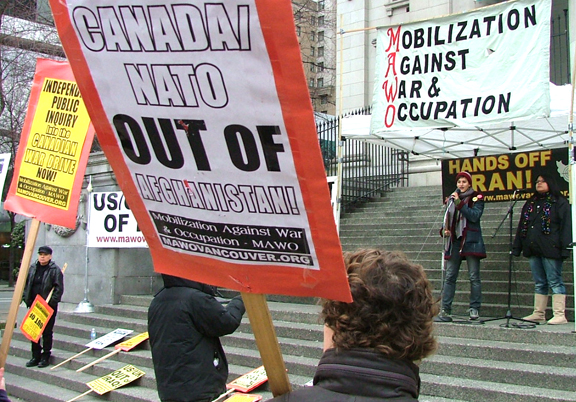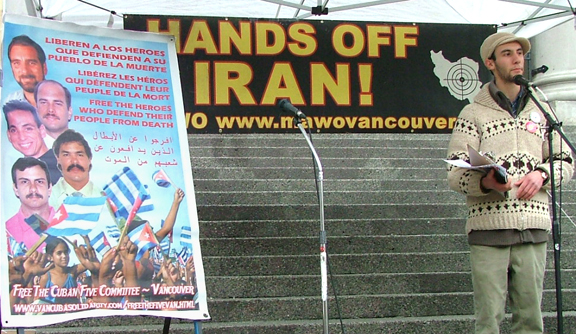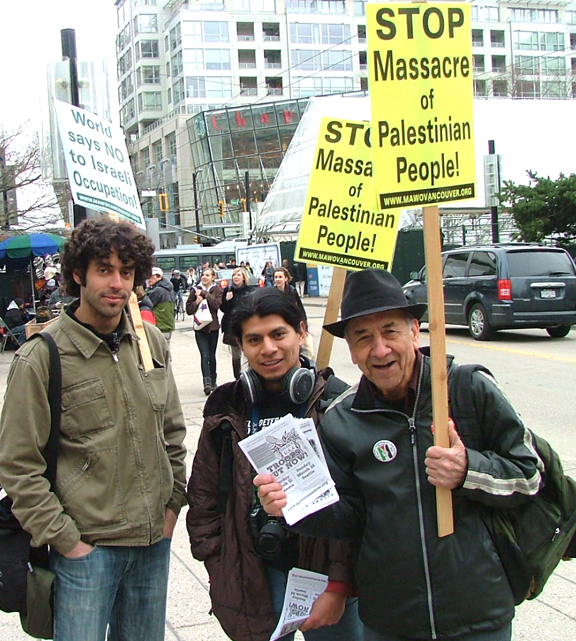 February 28 MAWO/ICAW Antiwar Rally Report

On February 28th workers, students, immigrants, youth, and elders rallied together in Vancouver, Canada against war and occupation. Peace loving people protested occupations from Iraq and Afghanistan to Palestine and Indigenous Nations here in Canada. With bold and colorful banners and picket signs in hand, the protesters demanded "Self-determination for all oppressed nations!"

MC's Janine Solanki, co-chair of Mobilization Against War and Occupation (MAWO), and Kerri Goodwin, an Oji-Cree activist and executive member of MAWO, welcomed everyone to the rally.

The MC's welcomed the first speaker of the day: Alison Bodine, a US citizen who is the other co-chair of MAWO and is currently fighting a two year ban from Canada after she was politically targeted by the Canadian Boarder Services Agency (CBSA) in September 2007. You can read more about her case at www.alisonbodine.blogspot.com. Alison gave warm and strong greetings of solidarity from Harlem, New York. As the world approaches the 6th anniversary of the invasion of Iraq, she let the rally goers know about the organizing happening all over the US to protest this ongoing occupation.

Following Alison was Noah Fine, coordinator of the Free the Cuban 5 Committee - Vancouver. Noah explained the case of 5 Cuban Heroes who have been held in US jails for over 10 years for exposing US sponsored terrorism against Cuba. Noah explained that the nature of the case exposes the hypocrisy of the US so-called "war on terror".

Aaron Mercredi, a Metis activist and member of the International Brotherhood of Electrical Workers Local 213, connected different imperialist wars as one fight. Aaron related the recent Israeli genocide in Gaza to the occupations of Iraq, Afghanistan, and Haiti. Aaron described how these wars are the same attacks as the government of Canada's actions against Indigenous Nations, workers, immigrants, refugees and students here in Canada.

Amy McPherson, an organizer with MAWO and student at Langara College, read the rally resolution that called for an immediate end to all the imperialist wars and occupations. The resolution was ratified with loud and energetic cheering and chants of:

US/UK OUT OF IRAQ!
CANADA OUT OF AFGHANISTAN!
FREE FREE PALESTINE!