CLICK ON PHOTO FOR LARGER VERSION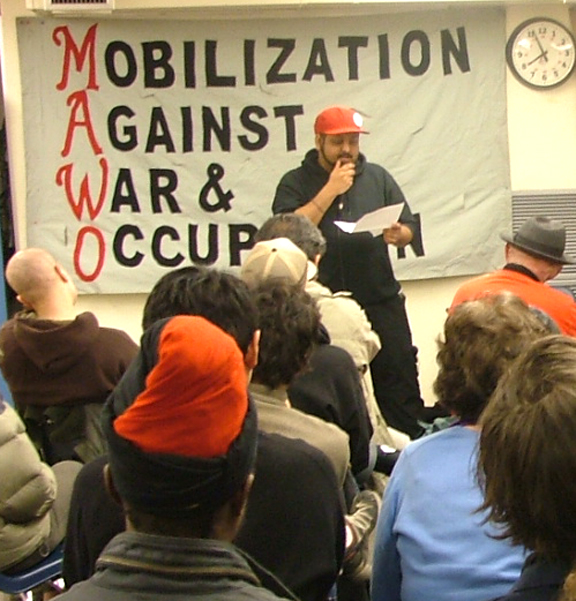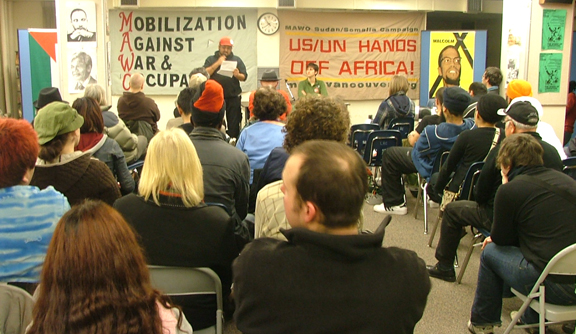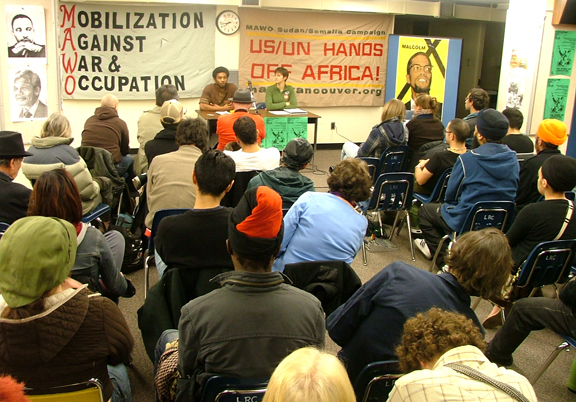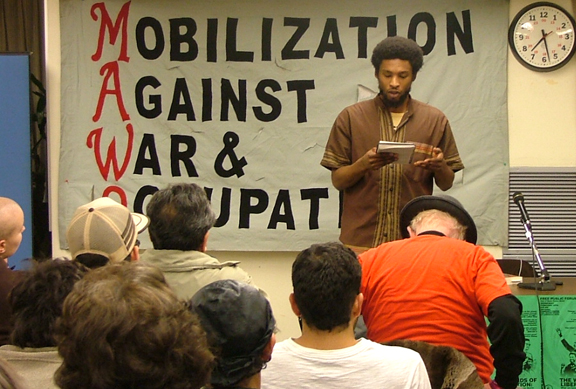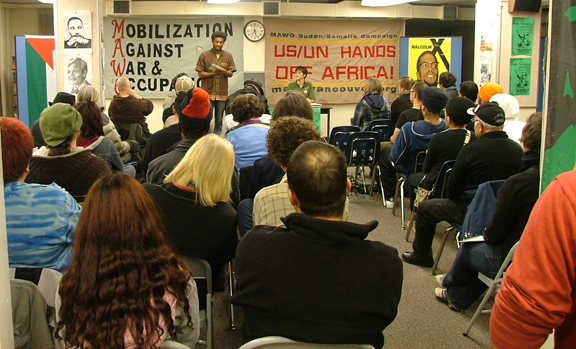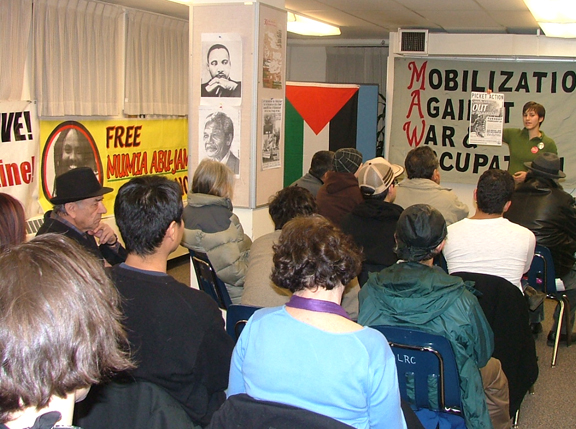 Black History Month Public Forum Report:

"Change does not roll in on the wheels of inevitability, but comes through continuous struggle"
- Martin Luther King

"I want people to remember me as someone whose life has been helpful to humanity"
- Thomas Sankara

"The future belongs to those who prepare for it today"
- Malcolm X

"Forward ever, backward never"
- Maurice Bishop

On Wednesday, February 18th over 55 people gathered at Britannia Community Center for Mobilization Against War and Occupation's (MAWO) public forum titled "The Winds of Liberation; What we have learned from Martin Luther King, Malcolm X, Thomas Sankara and Maurice Bishop". The forum was organized as part of Black History Month to discuss the ideas and examples of some of the most notable figures in history of the struggle for African independence, liberation, and social justice. In the African Diaspora in the Caribbean and the U.S, as well as in African countries, they served to fight against the yoke of oppression and colonialism for their people, as well as established themselves as an inspiration for revolutionary struggles around the world.

The forum began with a multimedia presentation of film clips and audio recordings of speeches by these great fighters for humanity which gave participants an insight into the power of their ideas and the gains they were fighting for. Then, next to a banner reading "US/UN Hands Off Africa!" Janine Solanki, co-chair of MAWO, welcomed everyone to the event. Janine emphasized that during Black History Month it is an especially significant time to study and discuss their struggles and ideas in order to learn from their revolutionary example in the fight against war and occupation and for human rights and dignity of all oppressed people. Janine also encouraged everyone to come out to further events organized by MAWO and get involved in the anti war, anti occupation movement.

The first speaker of the night was Kevan Cameron, aka Scruffmouth, a renowned slam poet, social justice activist and black historian. Kevan performed some of his amazing poetry about the oppression, struggle and resistance of black people and spoke about the importance of the legacy of these great leaders for the people of Africa, the African Diaspora and social justice fighters.

The next speaker was Shakeel Lochan, slam poet, and central organizer with Mobilization Against War and Occupation. Shakeel spoke about the new era of war and occupation from Iraq and Afghanistan to Sudan and Somalia. He stressed the importance of the antiwar movement to demand self-determination for all oppressed nations, something that these great leaders both fought for and demonstrated in there ideas and their example.

The speakers were followed by a lively and dynamic discussion and debate about what we can learn and take away from the ideas and legacy of these great fighters within the antiwar movement and in the struggle of oppressed nations for self-determination.