---
Event Reports
---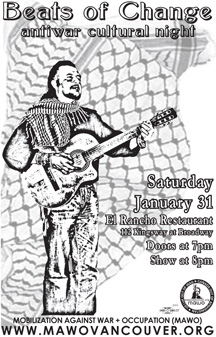 January 31, 2009
"Beats of Change"
Antiwar Cultural Night

Organized by Mobilization Against War & Occupation (MAWO)







---
CLICK ON PHOTO FOR LARGER VERSION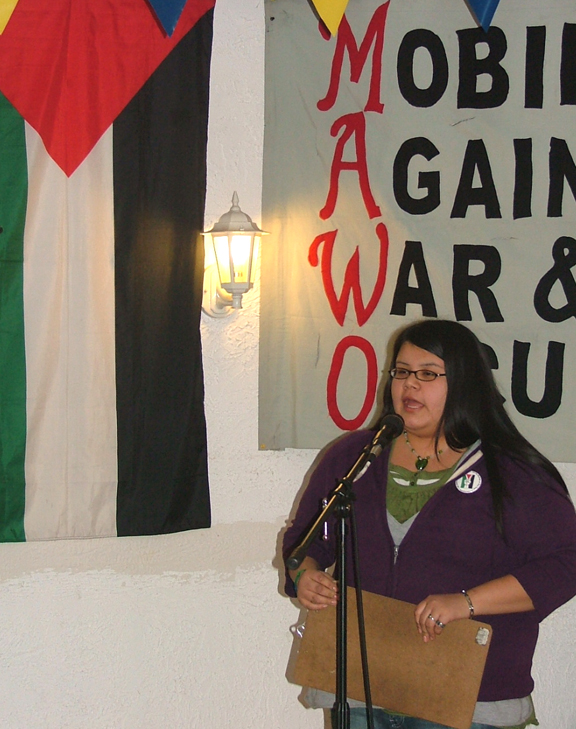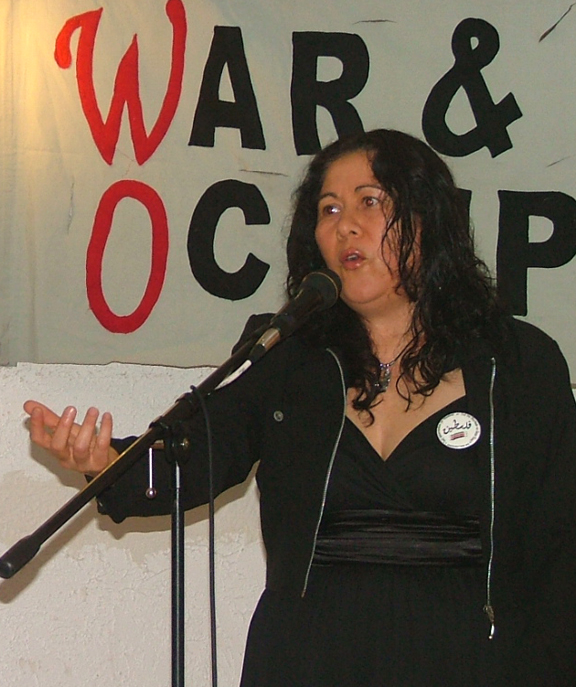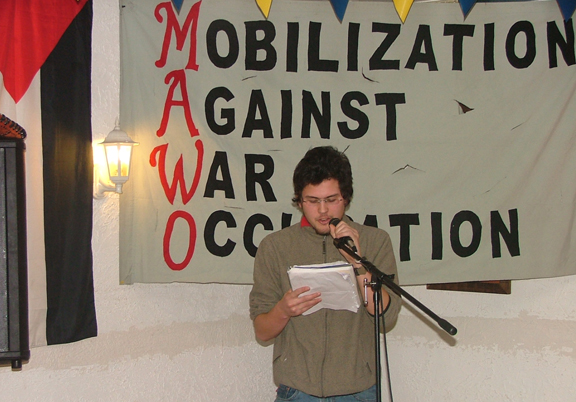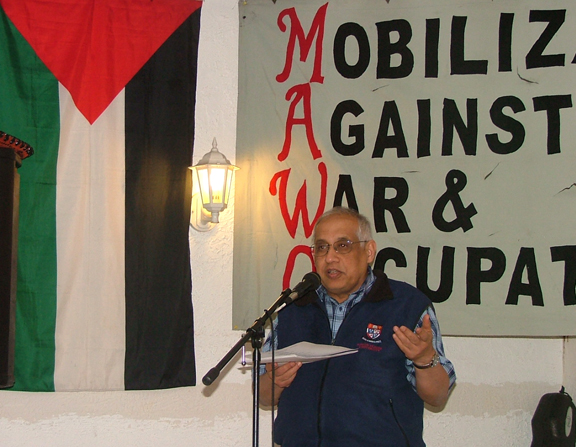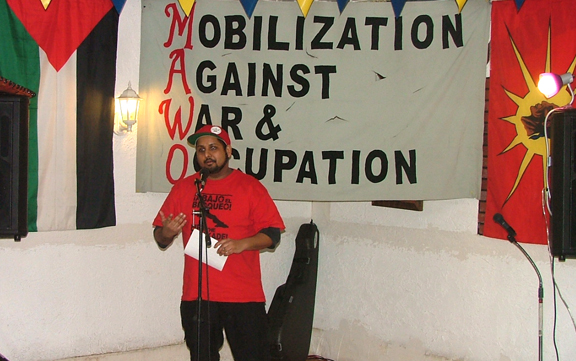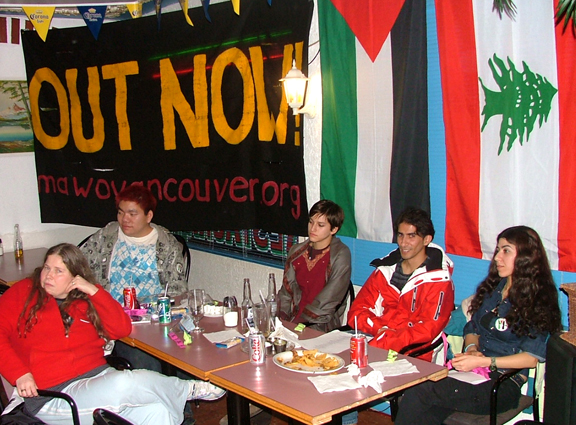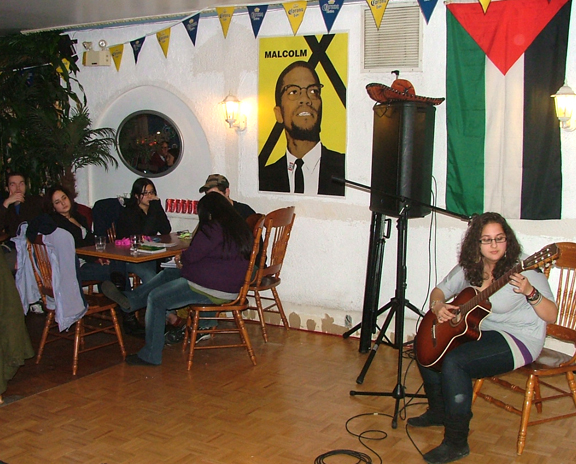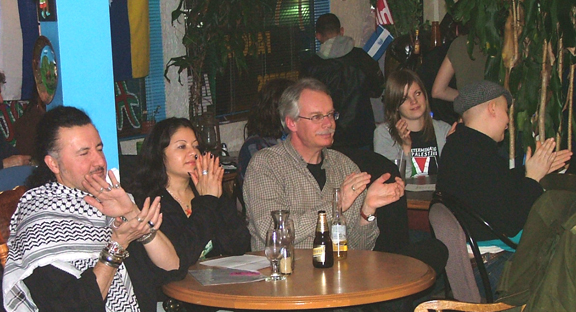 "Beats of Change" Antiwar Cultural Night Report

On January 31st El Rancho was the place to be for art fused with social justice. Over 60 people came to listen to different artists perform music and poetry with social consciousness. The cultural event was organized by Mobilization Against War & Occupation (MAWO). This came at a time when the Palestinian people of Gaza are struggling to survive as Israel continues its genocidal blockade against Gaza after bombing it for over three weeks.

Kerri Goodwin, an Oji-Cree activist and Executive Committee member of MAWO, hosted the evening. She introduced the importance of bringing together progressive and antiwar artists with antiwar activists and supporters.

Kerri introduced the first poet of the evening: Dilia Ochoa, a Guatemalan social justice activist known for her beautiful poetry. Dilia warmed the audience with soft yet militant poetry dedicated to the people of Gaza. She was followed by Max Tennant, a Jewish antiwar activist with MAWO. The Palestinian holocaust committed by Israel caused the blood to boil in Max as he energized the crowd with his heartfelt poetry.

Up next was Shiraz Ramji. Shiraz is a long time social justice poet and activist from Tanzania who shared his words of peace with everyone. After three poems Shiraz thought he was finished but the crowd would not let him! He went back on stage to read more of his moving poetry! The final poet of the night was Shakeel Lochan, an organizer with MAWO, who is growing a name in the social justice movement for his strong words against war. He mixed rage with love to convey his message of a world without war.

After a slideshow presentation of decades of Palestinian resistance, a number of music videos from Palestinian hip hop and rap artists were shown.

Iranian Community Against War organizer Payvand Pejvack was the first musician and she played two classic guitar songs before handing the guitar over to the next performer. The man on the poster himself, Joaquin Ernesto, came to the stage to play song after song full of love and passion.

As the night came to a close people stayed around to chat and get to know one another. Newcomers to antiwar organizing picked up information about getting involved in social justice activism in Vancouver. The fusion of art and antiwar activism was highlited by both the artists and the audience. As the US and Israeli war drive continues to cause much suffering for Palestinians, cultural events like these coupled with rallies and educational forums are becoming more necessary for the antiwar movement to popularize the necessity to fight against war and occupation to establish peace.