June 29 Fundraiser Report


On June 29th, MAWO organized the "Arte Politica" Anti-war Cultural Night & Fundraiser, which brought together anti-war activists and local performers to celebrate a night of cultural resistance. Throughout the night, there was music pumping and the spirit of resistance reflected in the performers as they expressed themselves through creativity, against war and occupation.

The night was opened with a poetry section devoted to the history of struggle against war and occupation, the first to participate in the poetry reading was MAWO organizer Shakeel Lochan who read Langston Hughes. The next poetry reader was Noah Fine, a Jewish MAWO antiwar activist who supports the fight of Palestinians for self-determination; he read the moving and inspiring poetry of the Palestinian poet Mahmoud Darwish. Then Luis Velasquez, a long-time MAWO supporter and poetry writer reads his own original verses. To wrap up the poetry section Sarah Alwell, Social Justice Coordinator for the Capilano Students' Union read a poem about Irish resistance fighter, Bobby Sands' called "At the Rhythm of Time".

Next came the musical aspect of the cultural night as Jack Penny brought her sweet and soulful voice to cool us off after a hot day. After Jack Penny a new MAWO favourite, Zane from East Van performed some Bluesy guitar riffs!

David W a veteran of the US civil rights movement then took the stage and brought everyone back to the 60's with freedom songs from the Vietnam anti-war movement. Guitarist and singer Alex had everyone clapping by the end of his upbeat performance, while Kevin Neasloss an organizer with the Indigenous Rights & Action Project performed his spoken word poetry about self-determination for indigenous nations. The night wrapped up with Geneva B, who raised everyone to their feet with her soulful singing.

The night was a big success with participants and performers expressing and experiencing a different level of struggle against oppression and occupation. The cultural night further supported the antiwar movement in Vancouver by helping to fund ongoing MAWO organizing against war and occupation.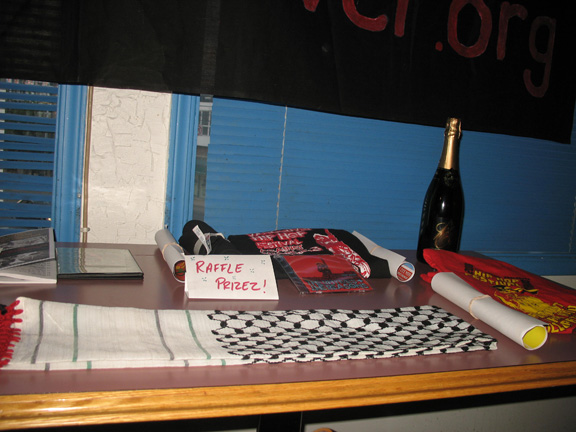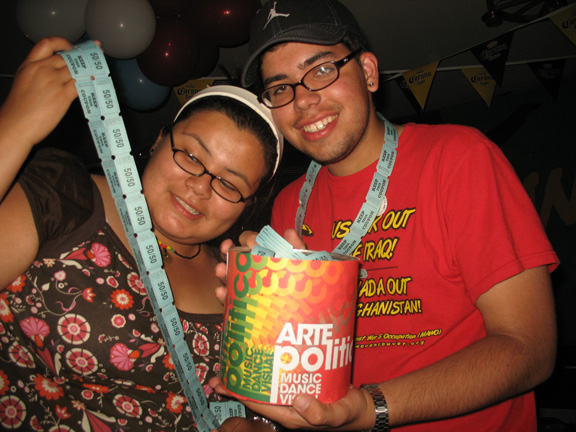 Raffle Prizes!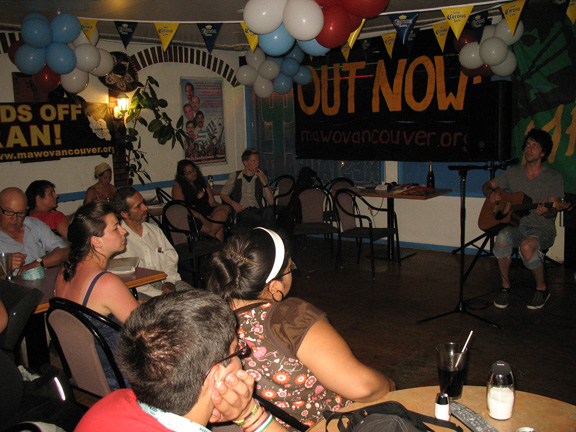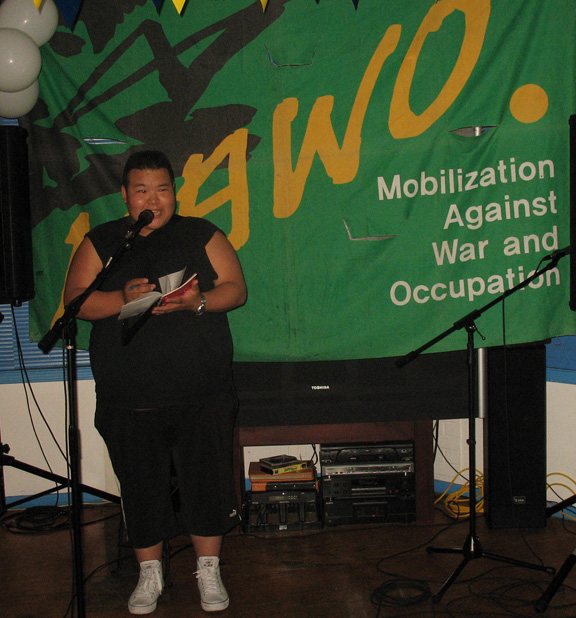 Soul/blues guitaries Zane (L) from East Van - a new MAWO favourite! Kevin Kneesloss, (R) organizer with the Indigenous Rights & Action Project performs his antiwar spoken word poetry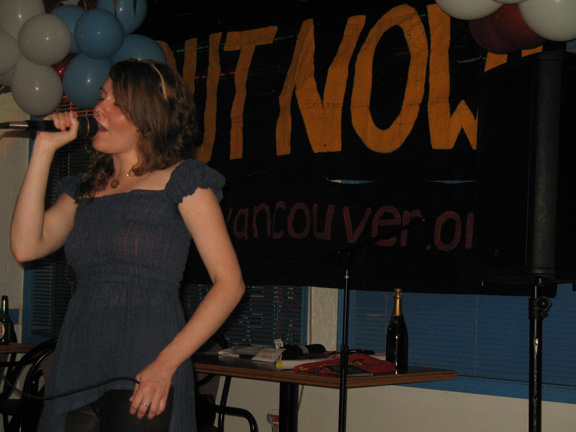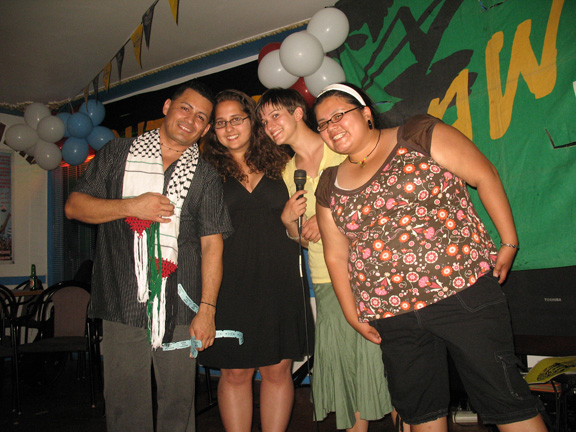 The Soulful Singing of Geneva B (L). A special thanks to El Rancho owner Raymundo (R) for his support and help in hosting MAWO fundraisers at his restaurant!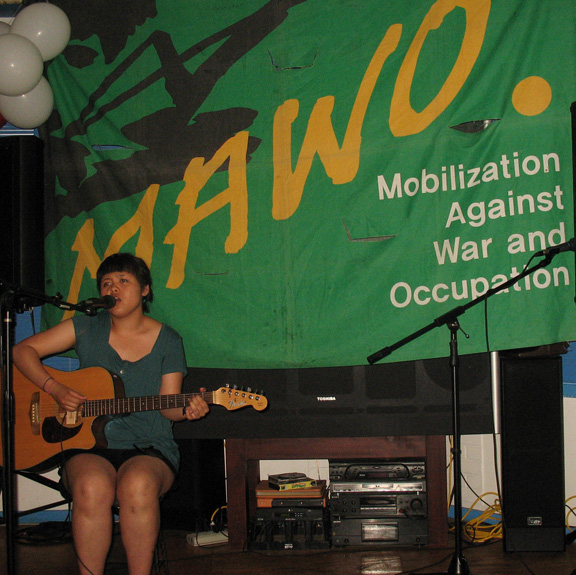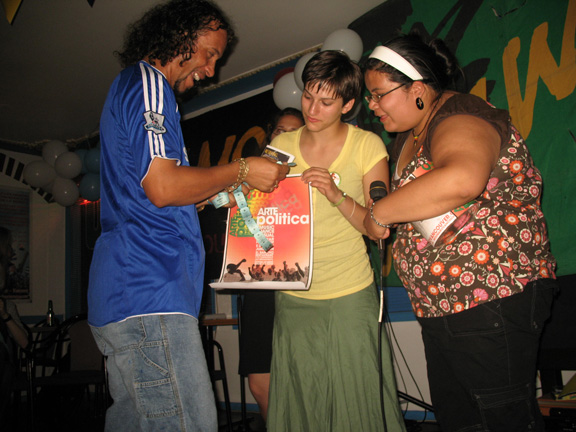 Jack Penny (L) soothed everyone after a hot day with her sweet voice and strumming. A very happy raffle prize winner (R) - the prize: "Resisting Canadian Colonialism: the Indigenous Struggle for Self-Determination" by Aaron Mercredi


CLICK ON PHOTO FOR LARGER VERSION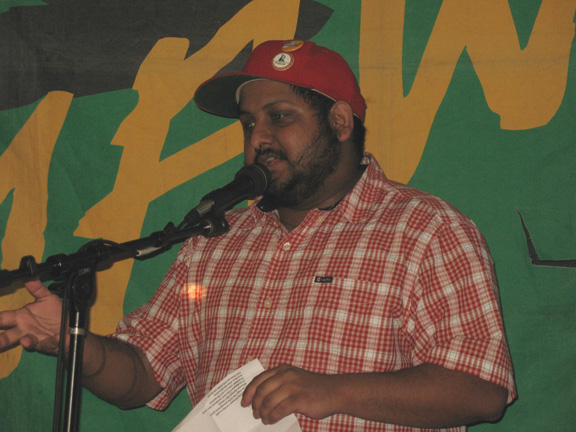 The evening began with poetry readings of poets resisting oppression, war and occupation throughout decades. Here, MAWO organizer Shakeel Lochan reads Langston Hughes.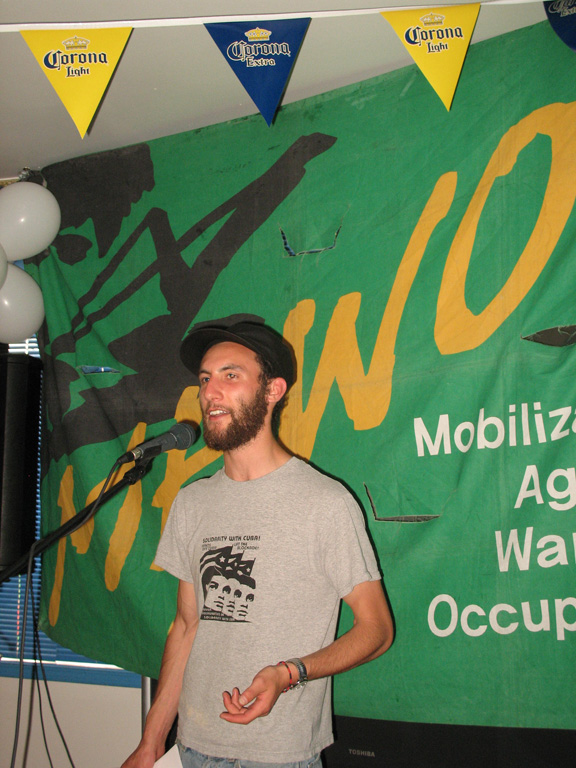 Noah Fine reading Mahmoud Darwish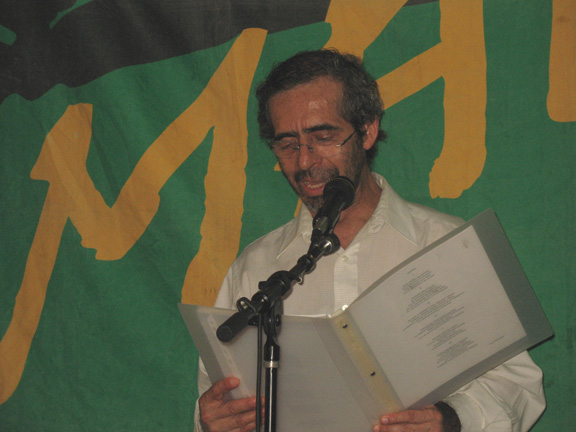 Luis Velasquez reads his original verses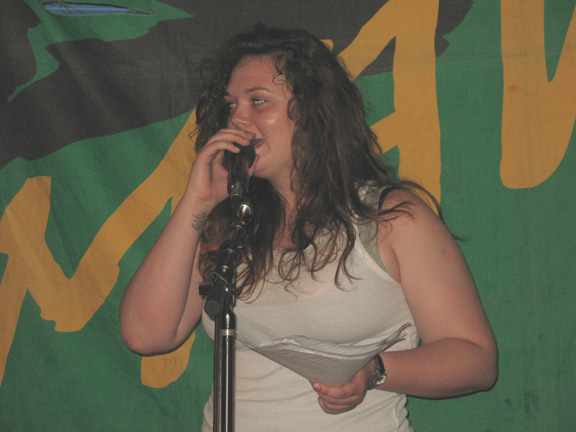 Sarah Alwell reading Irish resistance fighter, Bobby Sands' "At the Rhythm of Time"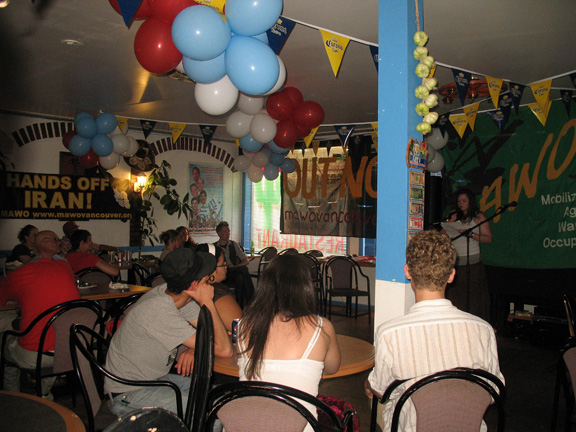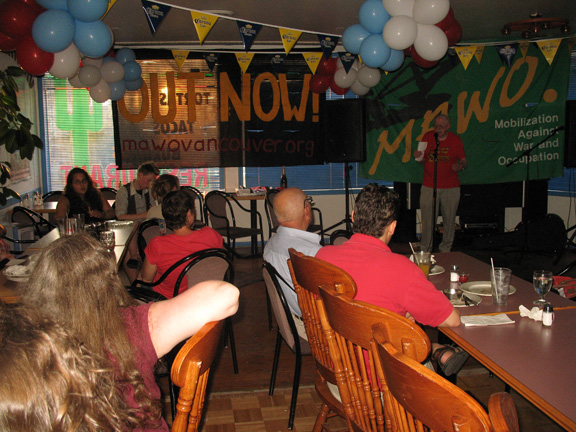 David W, veteran of the US civil rights movement and movement against the war in Vietnam shares freedom songs from that struggle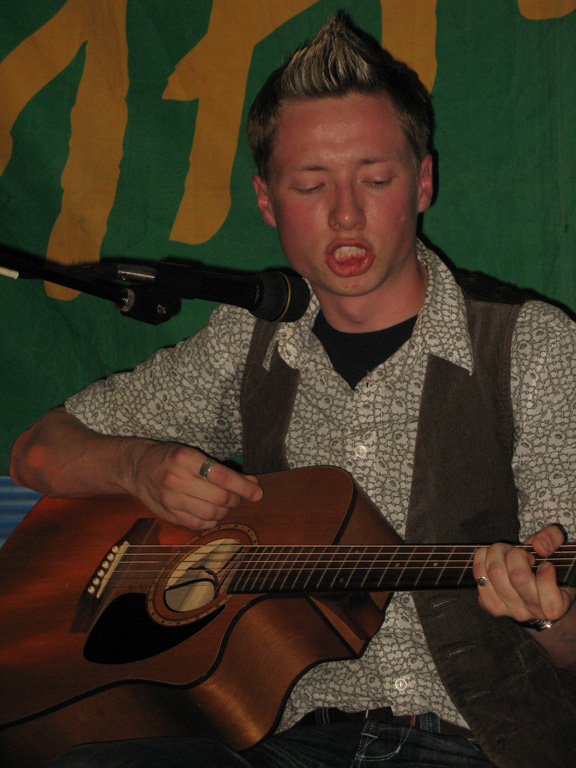 Guitarist and singer Alex had everyone clapping