---
Event Reports
---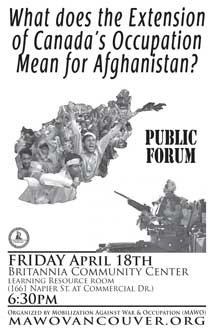 April 18, 2008 - Forum
"What Does the Extension of Canada's Occupation mean for Afghanistan?"








Organized by Mobilization Against War & Occupation (MAWO)



---
CLICK ON PHOTO FOR LARGER VERSION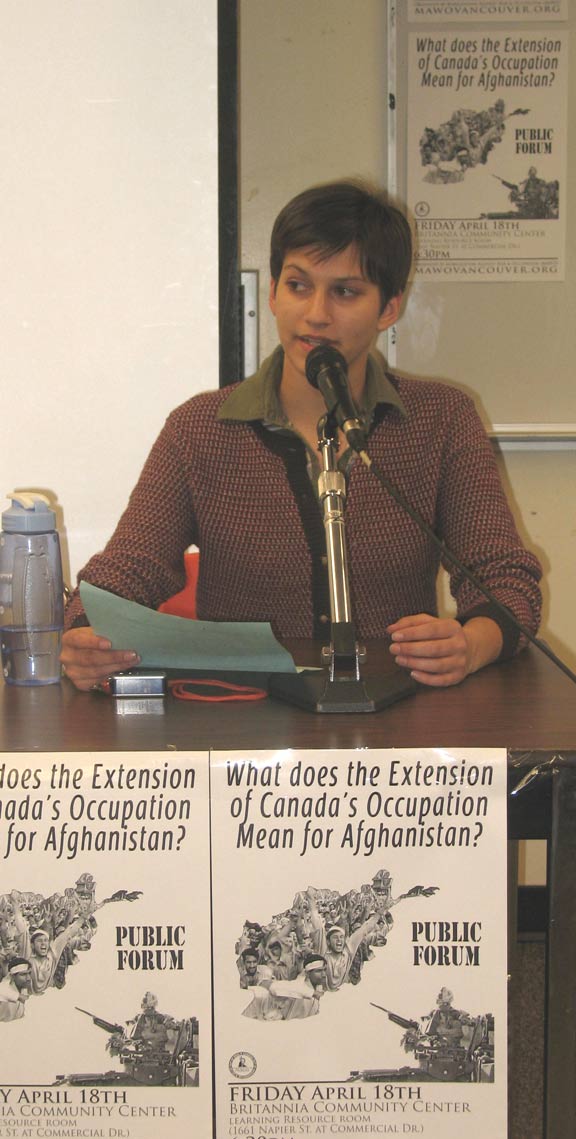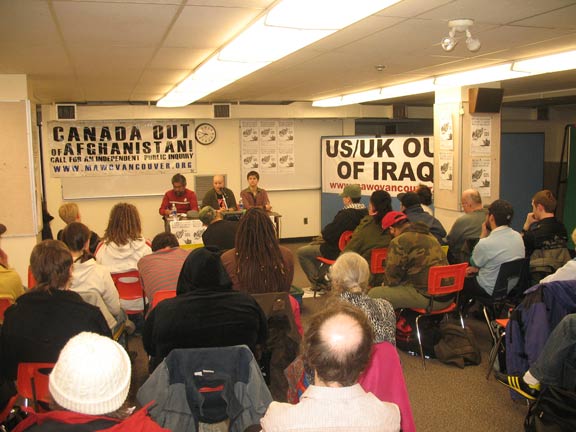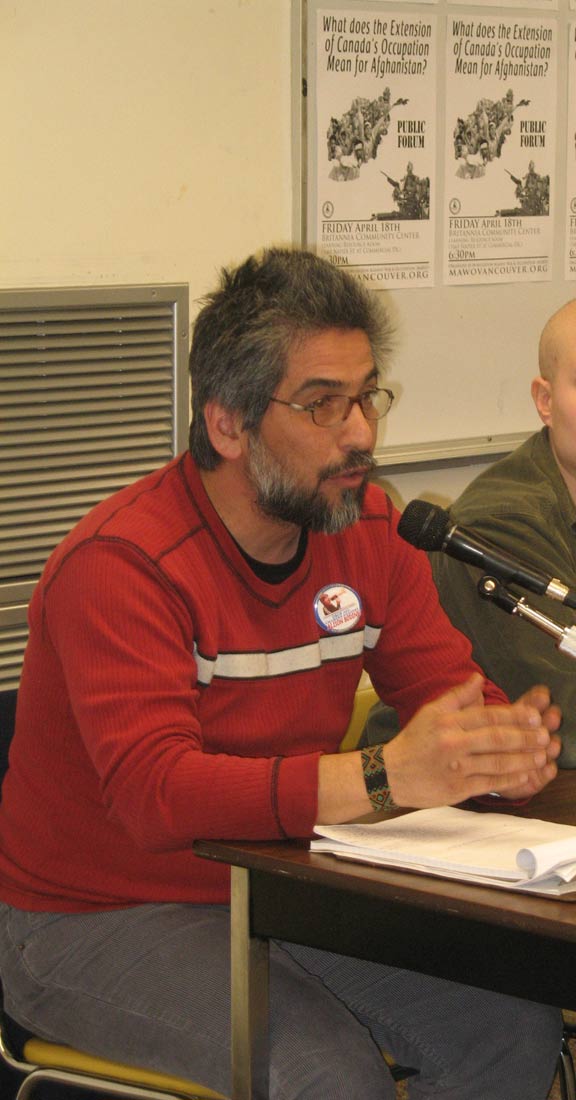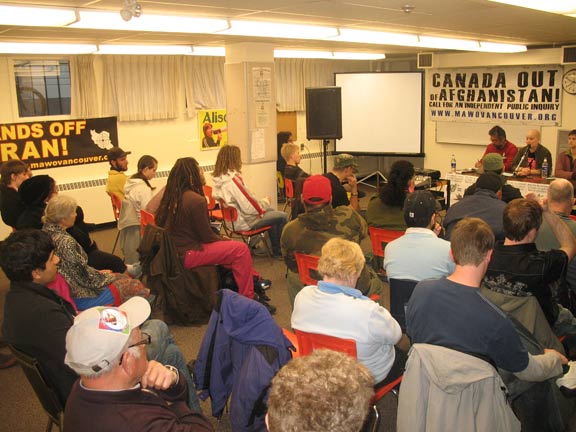 April 18 Forum Report...


On Friday April 18th, over 35 antiwar activists, progressive individuals and community members participated in the MAWO public forum, "What Does the Extension of Canada's Occupation Mean for Afghanistan?" This forum was organized at the Britannia Community Centre in Vancouver, with the purpose of opening up discussion on the recent March 13th decision in Canada's Parliament which extended Canada's occupation of Afghanistan from 2009 to 2011. This decision was made without the consultation of poor and working people in Canada, and as the forum stressed, most definitely without consultation with the Afghan people.

The evening began with a welcoming by MAWO Co-chair and MC of the evening Janine Solanki. The forum started with a showing of the Afghanistan section of the DVD "Canada: Imperialist Abroad, Imperialist at Home". This exposing and hard-hitting media presentation produced by MAWO organizers gave a perspective and background to Canada's role in the occupation of Afghanistan since the 2001 invasion.

After the film, Nita Palmer spoke on the issue of the extension of Canada's mission in Afghanistan. Nita is an executive committee member and secretary of MAWO and has written and researched on Afghanistan extensively for the Fire This Time newspaper, of which she is an editorial board member. She stressed the need for all peace-loving people to call for an end to the Canada/NATO occupation of Afghanistan, and to call for an independent public inquiry into why Canada's occupation of Afghanistan has been carried out and extended without consultation of ordinary working people in Canada. Nita was followed by Ali Yerevani, a long time social justice activist and participant in the 1979 Iranian revolution who is currently the political editor of the Fire This Time newspaper. He brought the subject of Afghanistan into a broader perspective within Afghanistan's history and within the new era of war and occupation.

Following the speakers, forum participants discussed the situation of Canada's war on Afghanistan and the best way to counter and end this war drive. The forum ended with encouragement to get involved in antiwar organizing and participate in further MAWO events and actions to oppose war and occupation. MAWO's next antiwar actions are an anti-war rally on April 26th at 2pm at the Vancouver Art Gallery, followed by "Rhyme n' Resistance", an anti-war cultural night at El Rancho Restaurant at 7pm.