---
Event Reports
---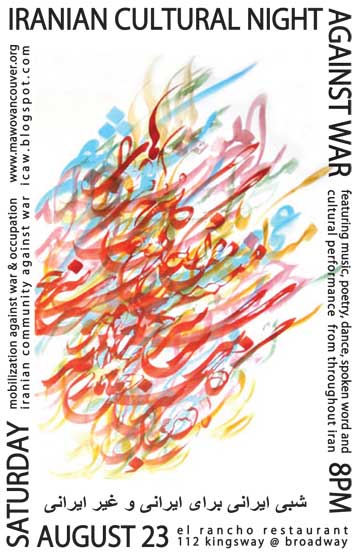 August 23, 2008
Iranian Cultural Night Against War






Co-organized by
Mobilization Against War & Occupation (MAWO)
& Iranian Community Against War (ICAW)
---
CLICK ON PHOTO FOR LARGER VERSION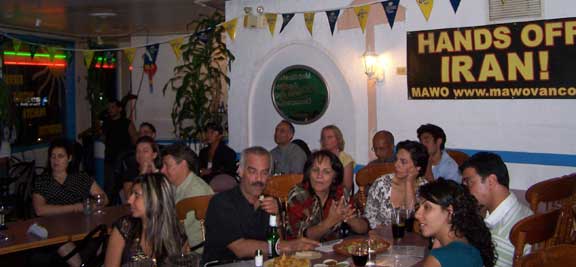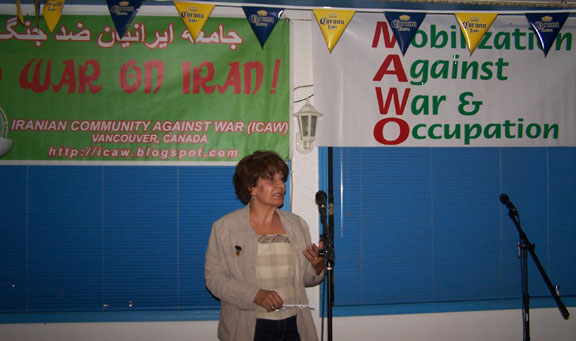 Ladan singing Iranian poetry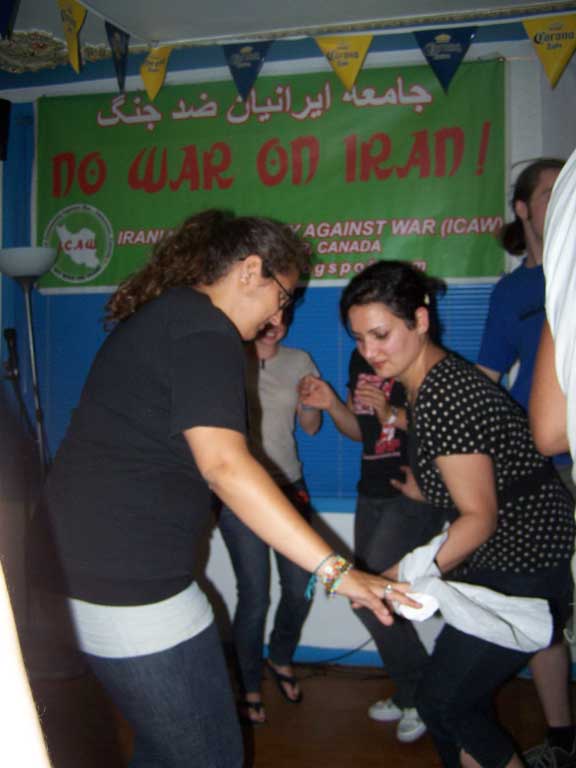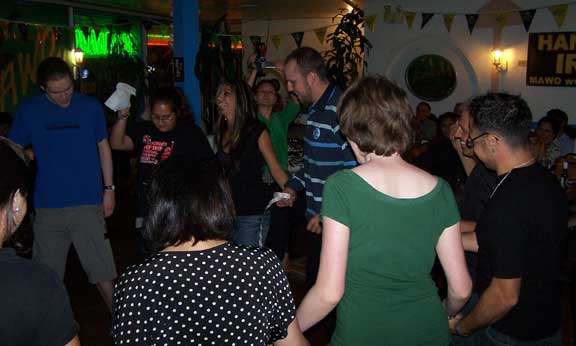 Time for Iranian dancing lessons!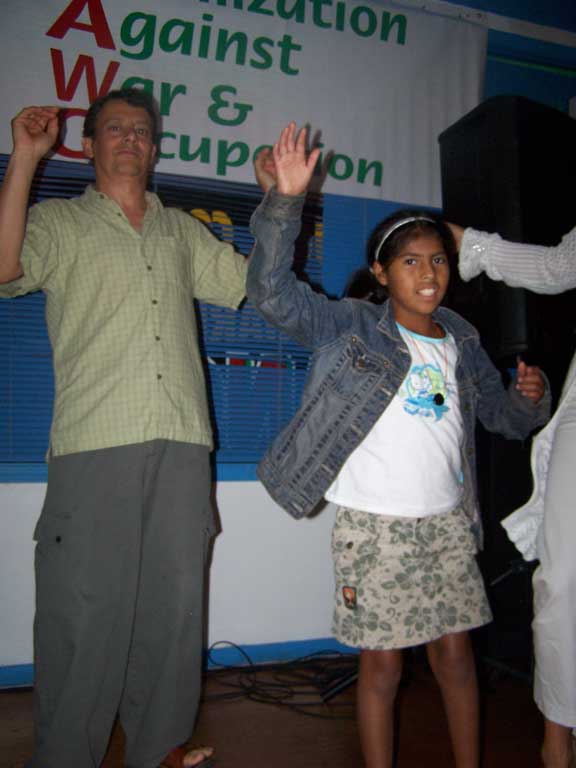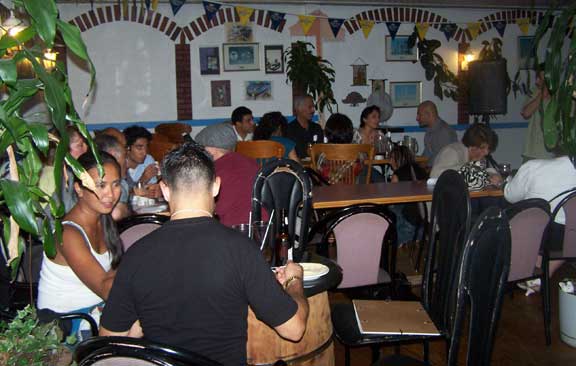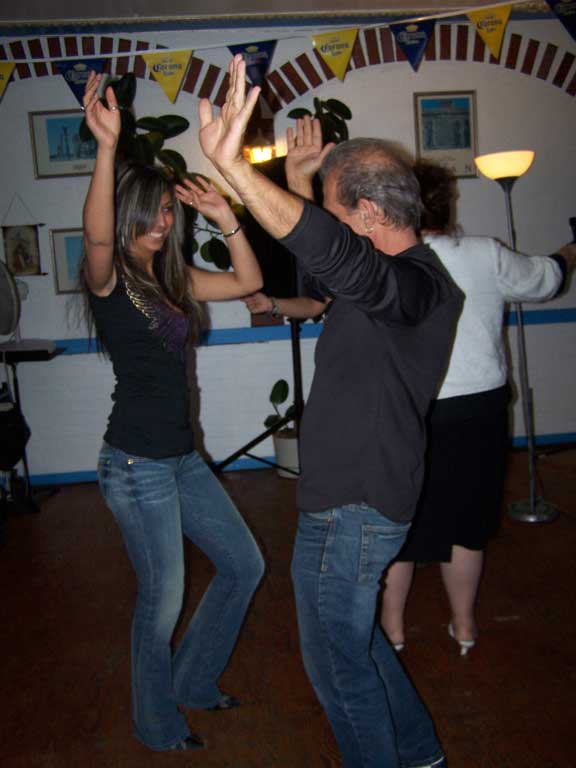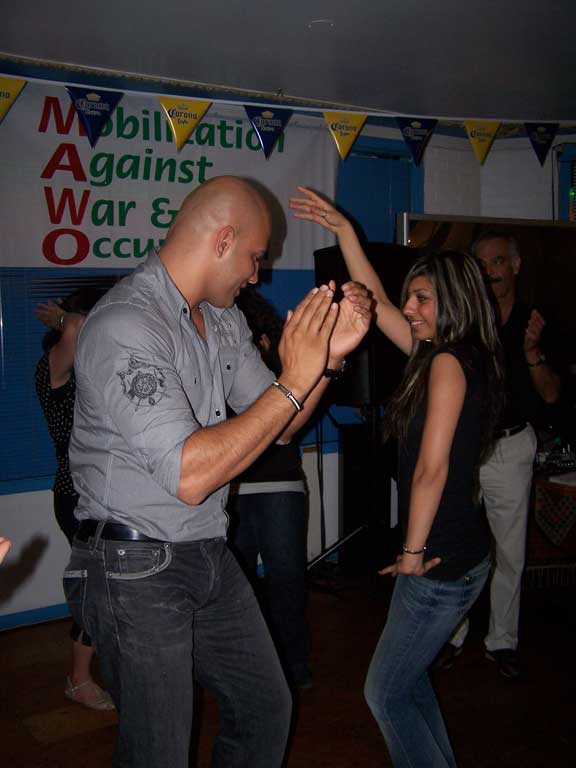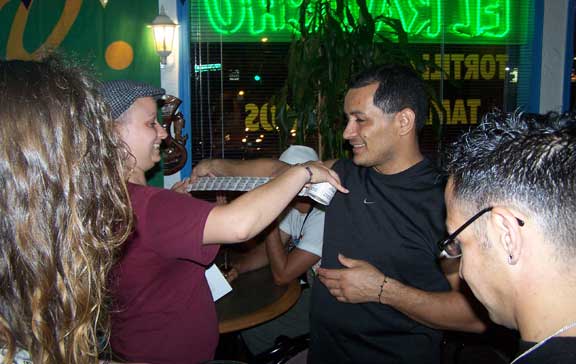 Buying tickets for the raffle!


August 23 Iranian Cultural Night Against War Report
On August 23rd, peace-loving people from the Iranian community and from many other backgrounds came out to El Rancho Restaurant in East Vancouver for a night of music, history, and dance from Iran. The Iranian Cultural Night Against War was co-organized by the Iranian Community Against War (ICAW) and Mobilization Against War and Occupation (MAWO). At a time when the United States and its allies are gearing up for war against Iranian people, this cultural night showed the important and beautiful history and culture that Iranian people and people around the world could lose if Iran is attacked.

The night was co-hosted by MCs Payvand Pejvack and Arash Sharifi, both members of ICAW. The program began with a documentary film about the creation and destruction of historic Persepolis. The film showed the incredible infrastructure and society that existed in ancient Iran, a cradle of civilization. After the film, there was a performance by Ladan Dadyan, a supporter of ICAW, who spoke of her childhood in Iran and sang songs from Iran.

Soon, everyone in the restaurant was on their feet and moving to traditional and modern Iranian music with dance lessons led by Arash and Payvand. After some lively practice, everyone had a chance to show what they learned in a dance competition. All of the Iranian participants then had the floor to teach all those who wanted to learn their moves. The winners of the competition, one experienced and one new dancer, won beautiful Iranian calligraphy art as prizes. The night drew to a close with a popular raffle draw for prizes including champagne and more framed Iranian calligraphy art.

August 23rd was a special night to take in and learn more about the life and culture of Iran. As the pro-war propaganda campaign against Iran increases, so too must our campaign against war – not only through rallies and pickets, but through educational and cultural events like this one as well. For more information on upcoming events against war on Iran, please visit http://mawovancouver.org/nowaroniran.html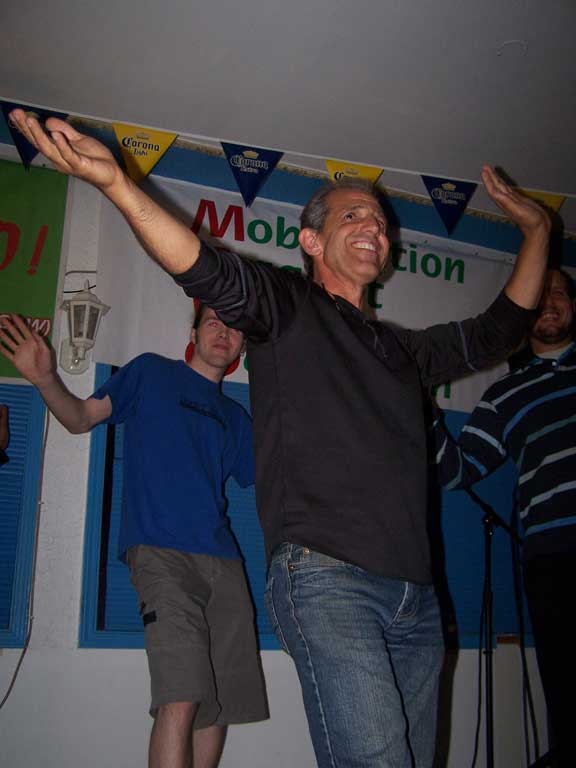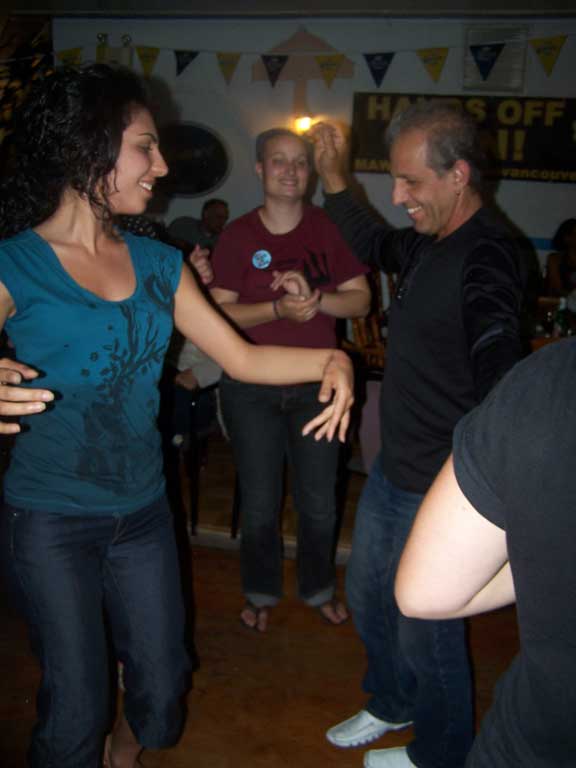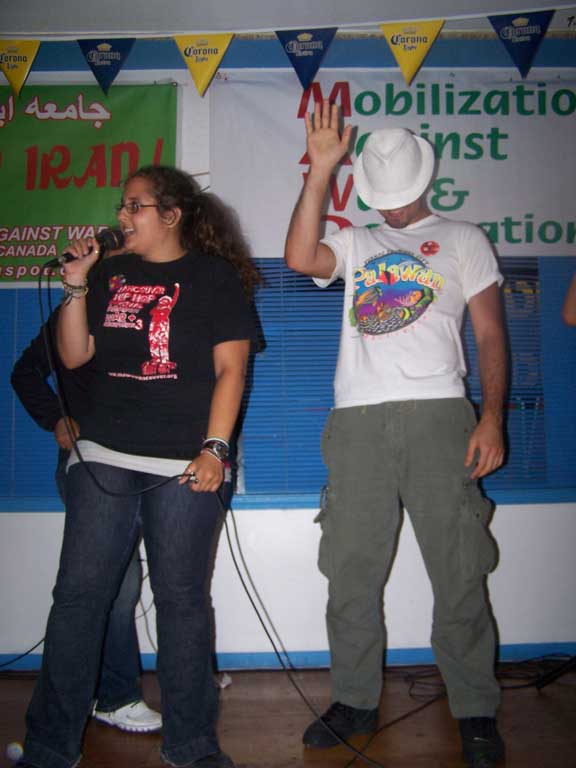 The friendly dance competition judging!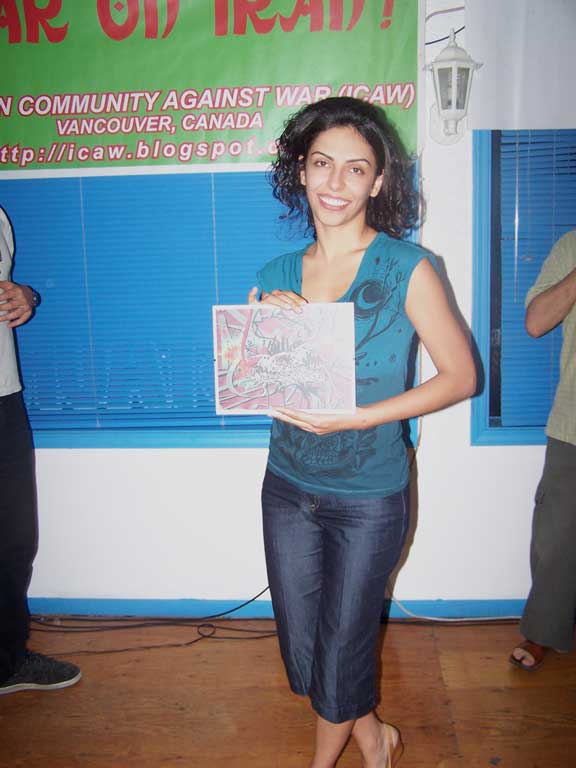 A happy dance competition winner!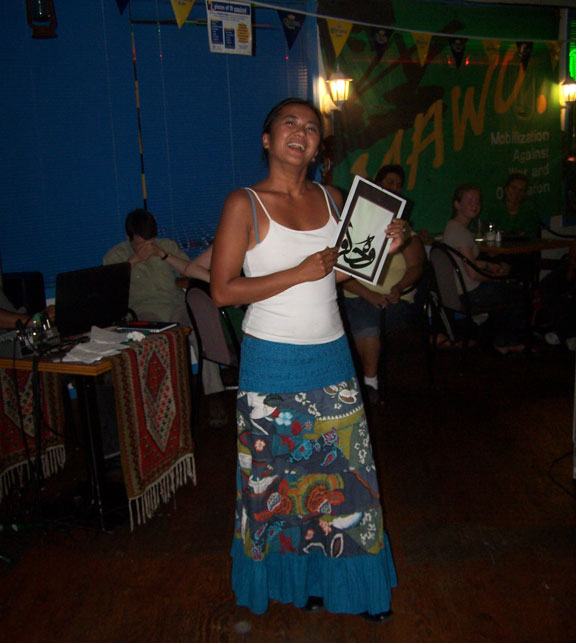 An equally happy raffle prize winner