---
Event Reports
---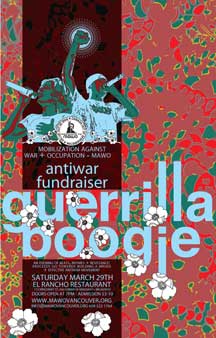 March 29, 2008 Guerrilla Boogie
MAWO Antiwar Fundraiser Cultural Night








---
CLICK ON PHOTO FOR LARGER VERSION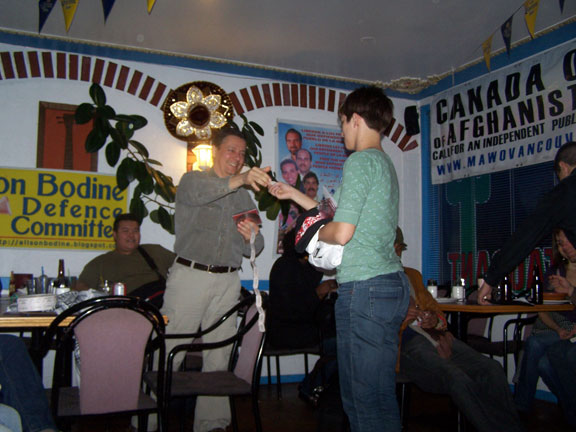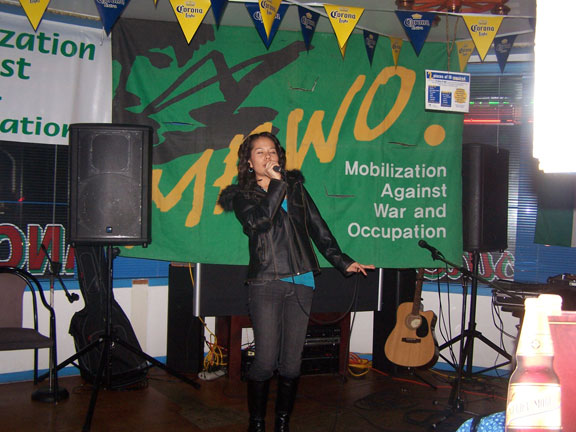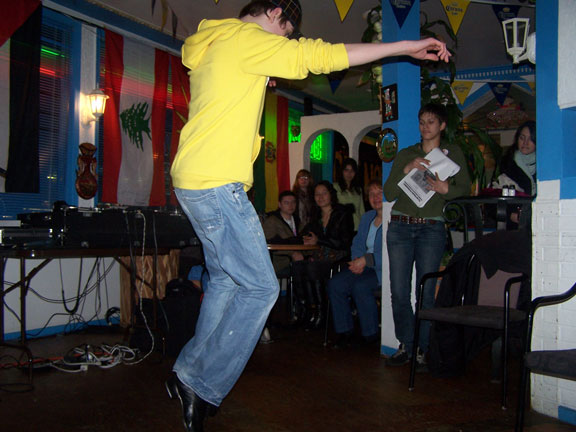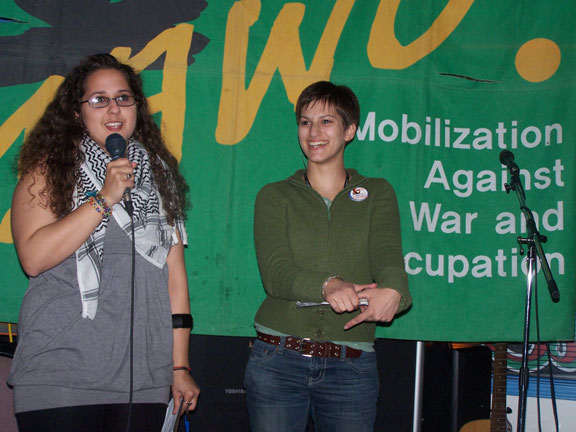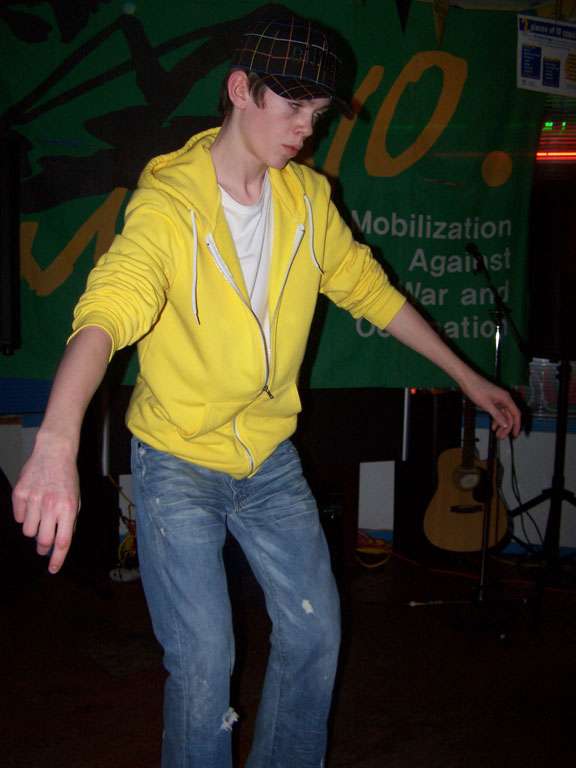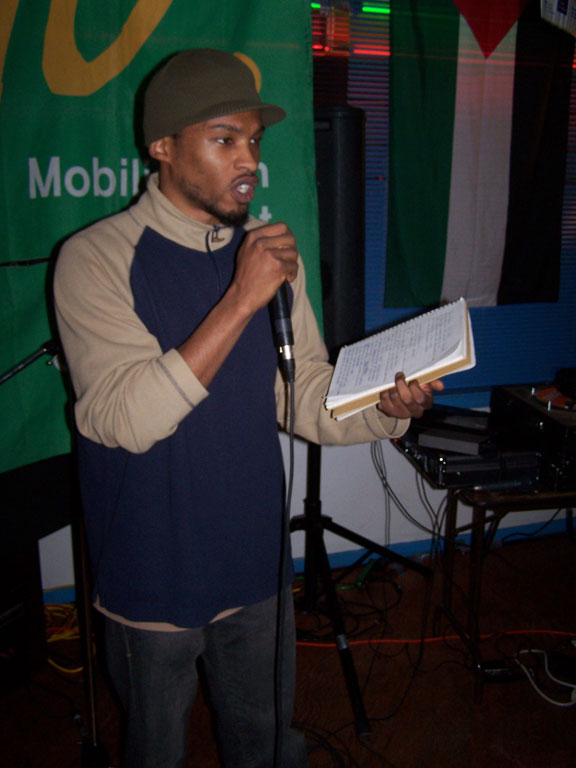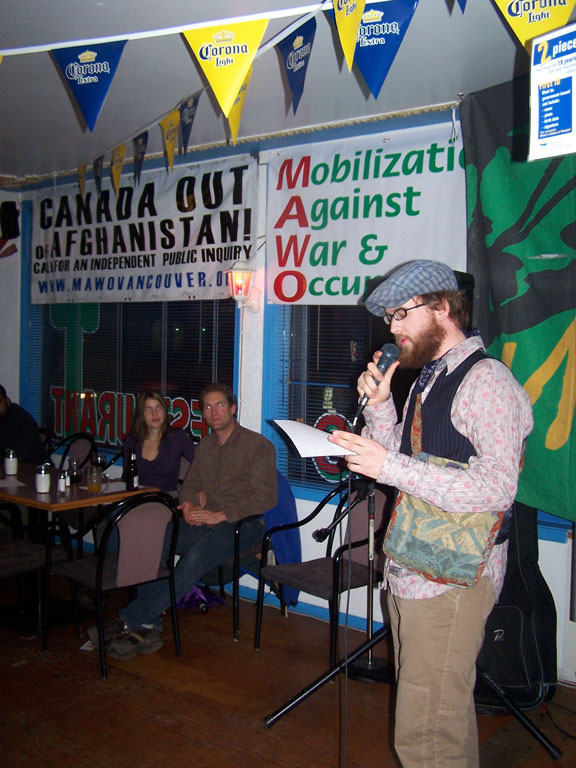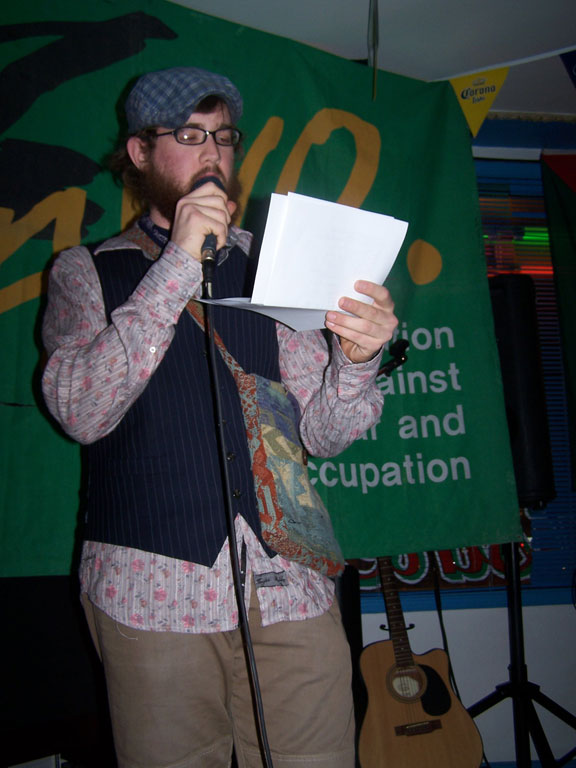 REPORT

MAWO's "Guerrilla Boogie" antiwar fundraiser on Saturday March 29th brought together antiwar activists and artists with over 60 people for a night of cultural resistance! Featuring music, dance and poetry, the evening was a chance for local artists to express the spirit of struggle through their creative mediums… and for those at this event, a chance to experience the rhythms and rhymes of resistance while raising money for ongoing free MAWO events that bring antiwar politics to people across the lower mainland!

MC's Janine Solanki, MAWO co-chair, and Payvand Pejvack, from the Iranian Community Against War – ICAW, welcomed everyone to a night of diverse and talented artists. The line-up began with a performance that got everyone's toes tapping as "Brotha Alwell" (aka Dan Alwell) took the stage with his award-winning tap dance talent! This was followed by the slam poetry of Scruffmouth, with rhymes of struggle flowing from Africa to the Caribbean and into El Rancho Restaurant. The next poet to take the stage was Brad McCall, a US war resister living in Vancouver, who shared his experience of refusing to fight in the brutal Iraq war through his poetry. Getting the crowd singing along, "NoZillah" (aka Noah Fine and Payvand Pejvack) took the stage next and brought their acoustic strumming and classic songs of struggle. Before the final act Ill Eagle (aka Shannon Rose), a young women MC sang her inspiring hiphop/R&B lyrics to her West Coast Native beats. Everyone in El Rancho got on their feet to dance the night away to the mighty Influents hip hop crew from Langley who brought their conscious rhymes and beats for everyone to enjoy!

This month's "Guerrilla Boogie" not only brought people together with the spirit of resistance, but also accomplished raising much needed funds that will help carry on MAWO events against war & occupation!