---
Event Reports
---
June 8 2007 Antiwar Fundraiser
We Will Win!

---
El Rancho Restaurant
CLICK ON PHOTO FOR LARGER VERSION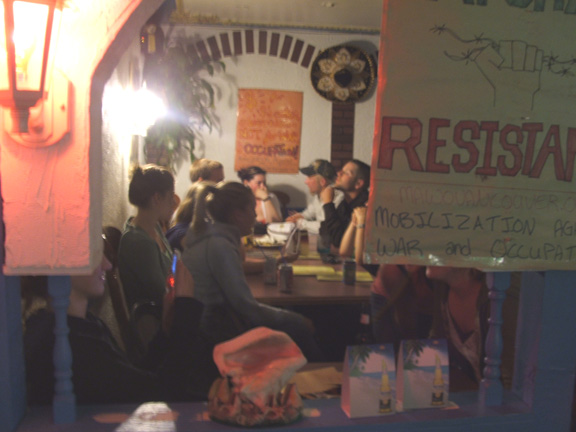 El Rancho Restaurant was filled with supporters, raising money for the antiwar movement, and enjoying a great evening of artists!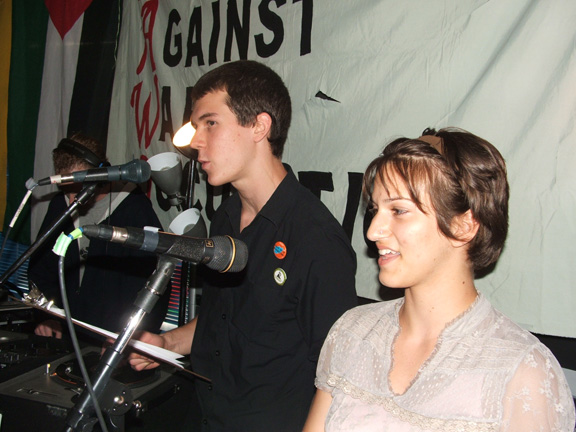 Fundraiser MCs, MAWO Organizers Janine Solanki and Drew Stafford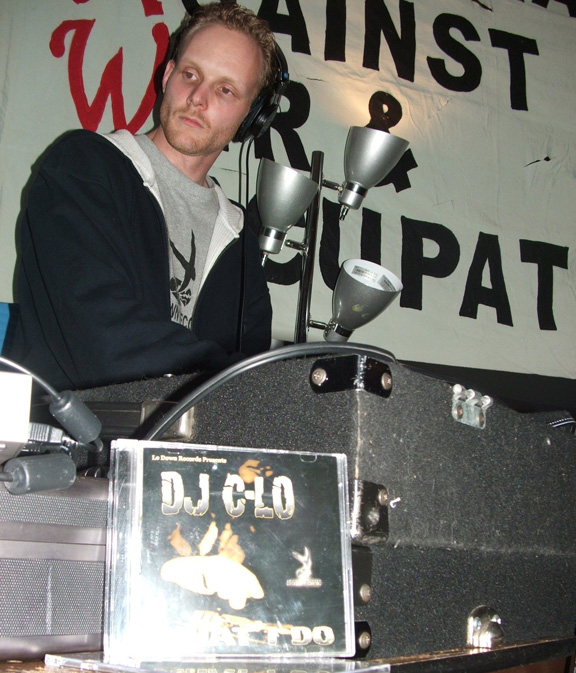 DJ C_Lo, spinning everyone into the right mood for the evening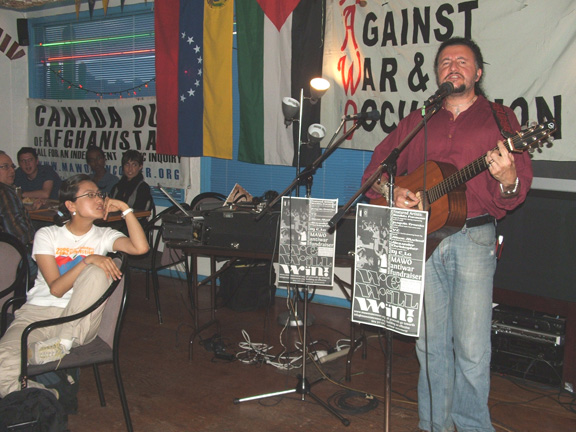 The soulful latin sounds of Joaquin Ernesto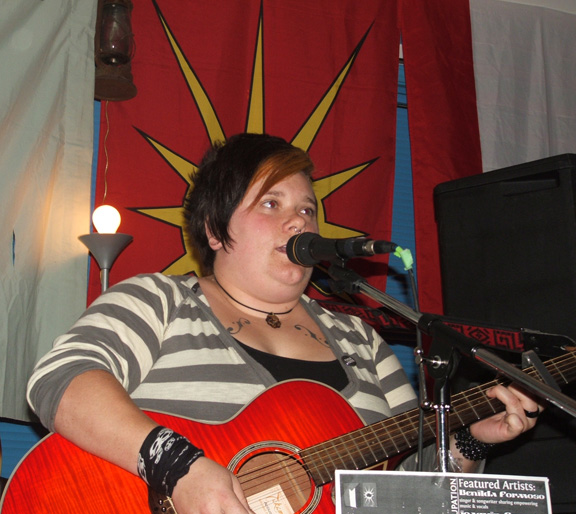 Alison Mcleod, melodies of resistance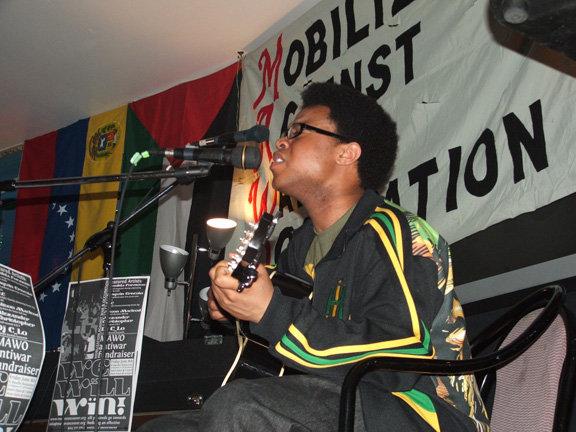 Alexander Christopher, bringing down the house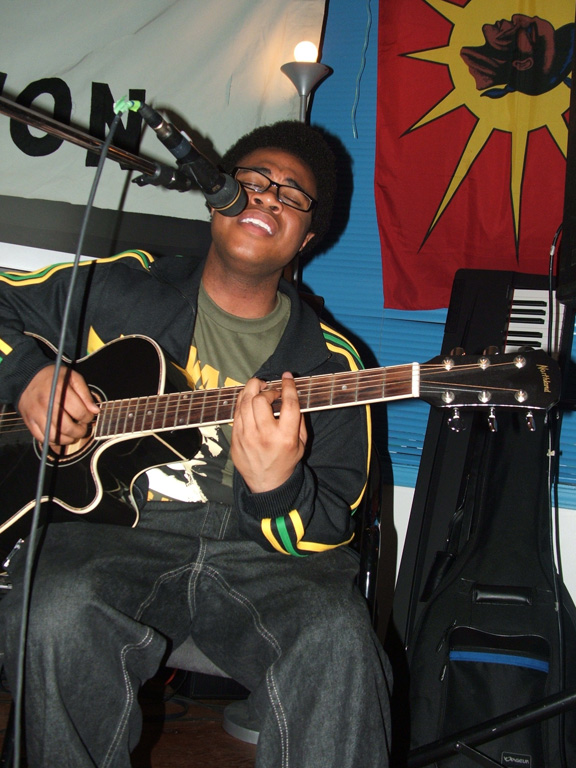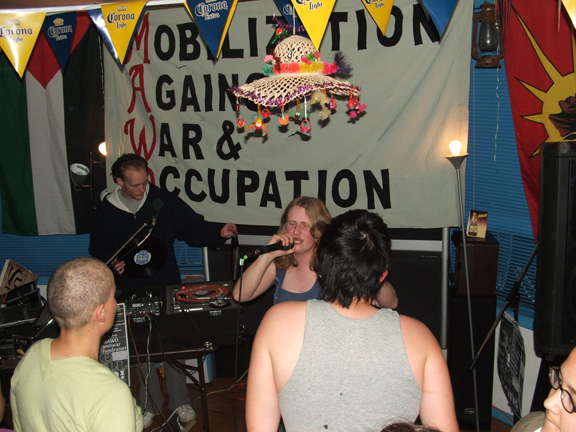 Cloverdale's pioneering female hip hop MC, V.C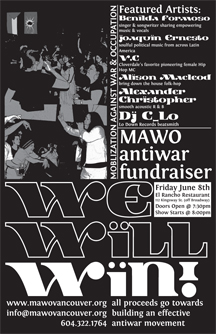 ---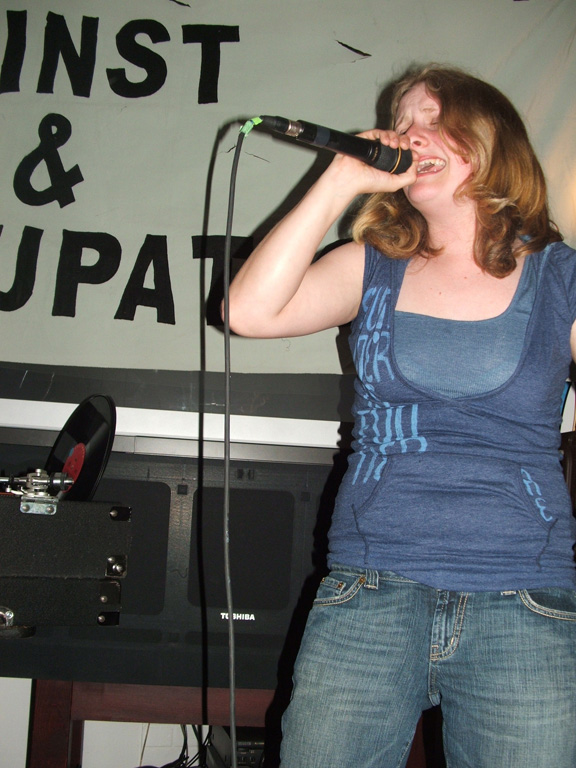 Everyone on your feet!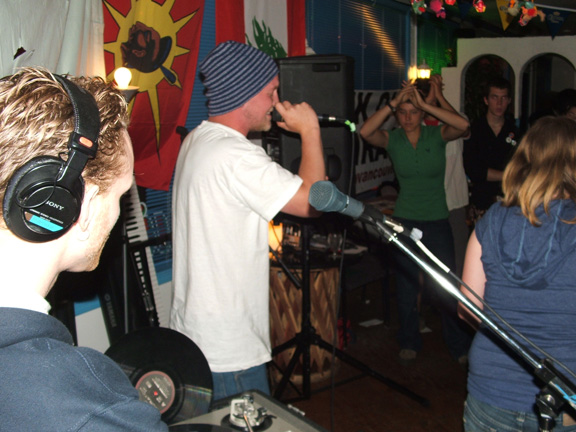 Special guest appearance by SOS of the Influents crew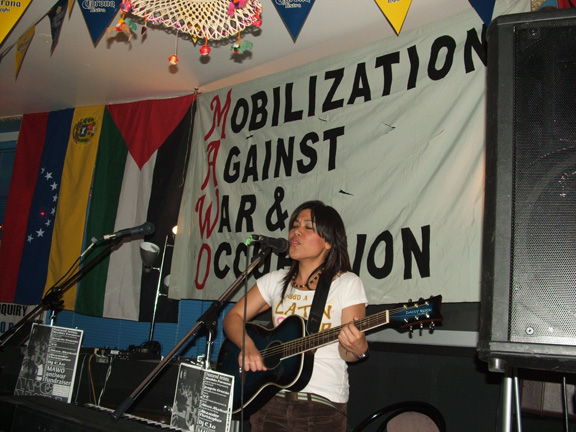 Local singer & songwriter, Benilda Formoso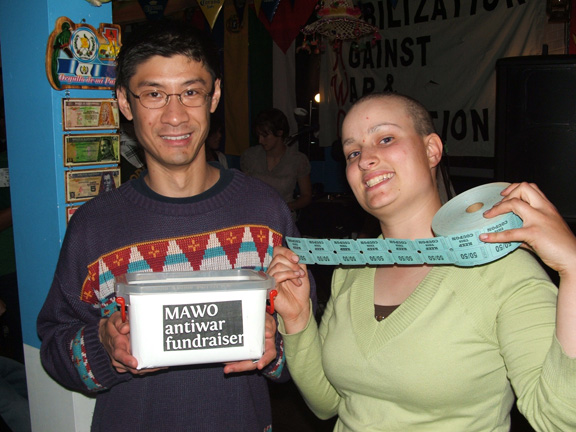 Enthusiastic raffle ticket sellers!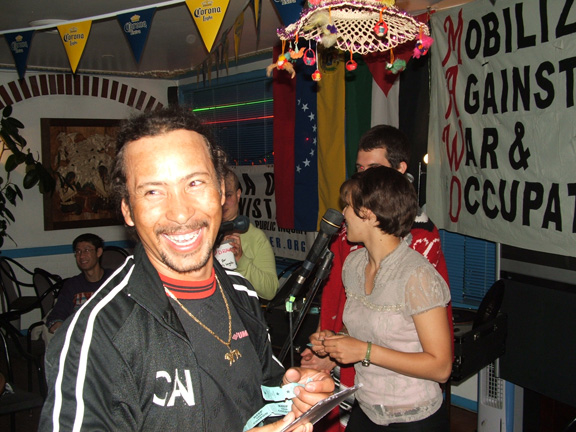 ...and raffle draw winners!