---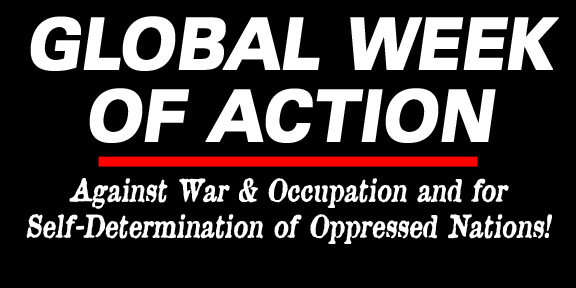 Click photo to view large version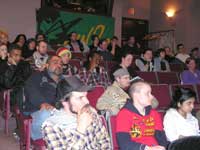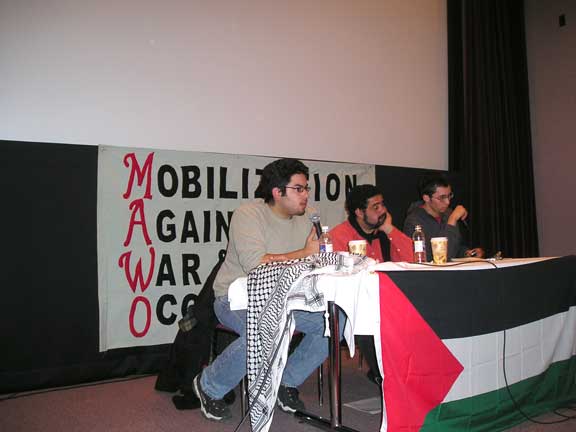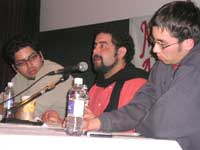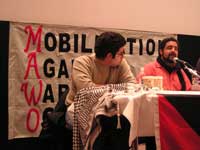 MARCH 20 2006
Self Determination for Palestine
Understanding the Palestinian Struggle and Peace in the Middle East

Free Public Discussion




On Monday March 20 over 45 people came together in room 1800 at the SFU Harbour Center to participate in a forum and discussion on Palestine featuring two visiting Palestine solidarity activists from Toronto. Many participants were young people and students who came to learn and discuss the ongoing history of Palestine and its relation to the antiwar movement today.

The forum was an important part of the "Global Week of Action" organized by Mobilization Against War & Occupation (MAWO) as part of a series of antiwar, antioccupation events in the city and on campuses in the Lower Mainland marking the 3rd anniversary of the US/UK led invasion of Iraq.

Hazem Jamjoum is the Chair of Al-Awda Palestine Right to Return Coalition in Canada, an organizer with the Arab Students' Collective - University of Toronto, and a founding member of the Coalition Against Israel's War Crimes in Toronto. Hazem opened the forum outlining the history of the occupation and theft of land in Palestine by Israel and the development of the apartheid state now in existence. He emphasized that the right of Palestinian refugees to return to Palestine as central to the Palestinian struggle for self-determination today.

Mostafa Henaway of the Toronto Solidarity Project, Ontario Coalition Against Poverty (Taxi Driver Organizing Cttee), and the International Solidarity Movement opened the second half of the forum with a presentation on Israel's attacks on Palestinians today. He explained how the Apartheid wall continues to steal land from Palestinians. He emphasized the importance of opposing the occupation of Palestine in action, in particular by condemning Canada's support for the occupation of Palestine.

The discussion period was lively with questions to the panelists and comments made by many people.

The forum marked the end of MAWO's Global Week of Action and kicked off the UBC Student Week in Solidarity with Palestine, also endorsed and supported by MAWO. These events are all meant to show the Palestinian struggle as an inspiring example for the movement against war and occupation today, and to support the continued fight of Palestinians for self-determination.