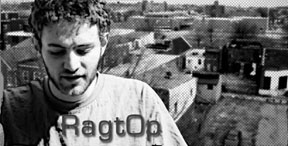 The Philistines - Palestinian Hip Hop (via LA)

The Philistines started thumping beats in their mothers' wombs. They came out rapping, and have been delivering hip-hop for the masses ever since. The group formed when emcees B-Dub and Ragtop (Palestinian-American brothers who came up in East Tennessee) decided to stop messing around and put out an album. Since the album dropped in October, 2003, the P has performed in shows and benefits from Guatemala to Jersey.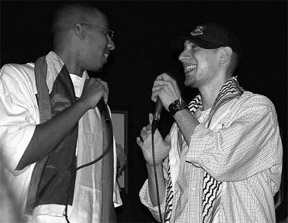 the N.O.M.A.D.S. - Syrian Hip Hop (via LA)

Always on the Offensive, Open-Minded, Tactful, Tasteful, & Talented beyond belief type-tip... Notoriously Offensive Male Arabs Discussing Sh*t - the N.O.M.A.D.S. Omar Offendum and Mr.Tibbs, partners in rhyme since grade 7, bring the Arab-American voice to Hip-Hop culture...No we don't claim to be the first to have done it...but we are the best...Shaaalom suckaz...





Sepia - Colombia

These two strong and talented female MCs, have traveled 1000's of miles from their native Colombia to entertain and amaze Vancouver crowds with their rhymes and passion.













---
... & LOCAL TALENT!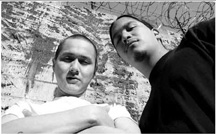 Sunday Skool Dropoutz

Manik, Os 12 and Sichuan have all individually been into hip hop for over a decade each. Together, they are the Sunday Skool Dropoutz and combining the forces of Fresh Coast and City Planners, they have always supported community based hip hop events. They see war as a tool to perpetuate different colonial occupations and they speak from an Indigenous-turtle island perspective.




Ndidi Cascade feat. Deanna

It takes patience to climb up the mountain; this is the meaning of Ndidi Cascade. And now her dedicated climb allows her to contribute her music to the world. She wrote her first rhyme at age 9, and since then this Vancouver born and based hip-hop emcee, songwriter, recording artist and youth program facilitator has come a long way from rapping in front of her grade 6 music class.

She has blessed the same stage as talents such as Femi Kuti, Abstract Rude, Michael Franti, Kelis, K-OS, Prevail (Swollen Members), Kardinal Offishall, & Michie Mee. Performing at numerous events such as the Vancouver International Jazz Festival, Canadian Music Week, the Vancouver and Victoria Folk Festivals & Honey Jam, this woman of Nigerian, Italian and Irish descent has been captivating audiences with her remarkable stage presence, socio-political insight and tight flow since her first official show in 1996. She is currently on the scene alongside her singing partner, Deanna, and her band, Third Eye Tribe. For more info, go to www.ndidicascade.com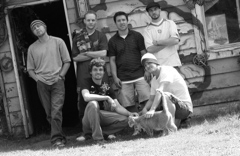 Influents

Influents is a hip-hop crew spreading irresistible flows and positivity throughout Vancouver and its surrounding areas. Influents brings classic hip-hop energy with the combination of four MCs (Abyss, Dial 3, Estea El, and S.O.S.), each with an original style and voice, alongside a live DJ (C-Lo) cutting and spinning beats, and a producer (Audiobump) providing original sound compositions.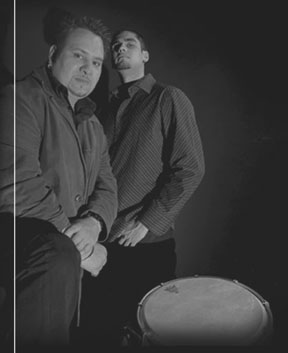 Signia

AMAZING BHANGRA HIP HOP! ...creating a distinct flavour on stage is the mark of signia. this impression will be left on the hearts all who witness their performance or hear their music. two individuals - LV and San-J - came together to form Signia in 2001, beginning their journey to spread a form of music that will transcend international barriers and resonate through the souls of the entire world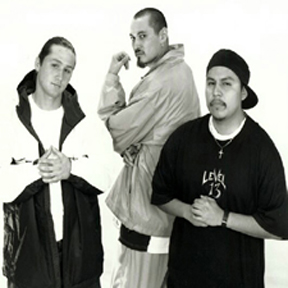 7th generation

Unwilling to compromise their music or conform to the stereotypical description of what native hip hop is, 7th Generation has established themselves as true artists in the eyes of fans of across Canada and the United States. From struggling to make their first CD, to performing with some of the biggest names in hip hop, 7th Generation will maintain their integrity and humbleness.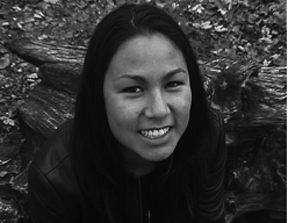 Inez

Inez is a young Stó:lô woman born and raised on the Skowkale reserve in Chilliwack, B.C. located in the heart of Stó:lô Territory. Born into a musical family, she has always participated in the traditional music of her mother's Metis & Ojibwa roots and her father's Stó:lô heritage. Having sung her whole life, Inez began to pursue her interest in soul music while singing in a jazz choir in high school and later performed national anthems for numerous varsity games at the University of British Columbia. Inez has recently completed the Nursing program at UBC. It was during her 2nd year of studies, following a summer working with the youth in her Stó:lô community, that she found inspiration to write contemporary music. Through her songs, she hopes to inspire a truth seeking revolution among native youth and others alike.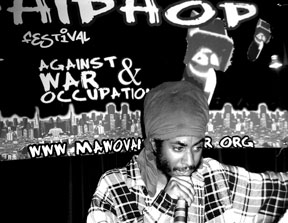 Obcdn

His presence is international and intimate. East Van staple. Conscious. Spiritual. Deep. Profound. Solid. As seen on countless MAWO antiwar stages, Obcidn brings the streets to the stage and the stage to the streets.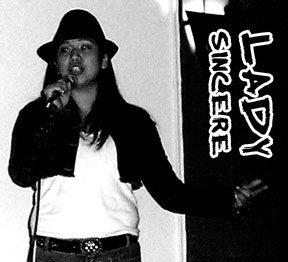 Lady Sincere

Mandy Nahanee (AKA Lady Sincere) is a 23-year-old Squamish/Nisgaa activist, mother and strong Indigenous fighter whose life and politics are best represented by her music. From powerful traditional songs to thoughtful and piercingly honest flows, Lady Sincere returns to the Hip Hop Festival Against War and Occupation.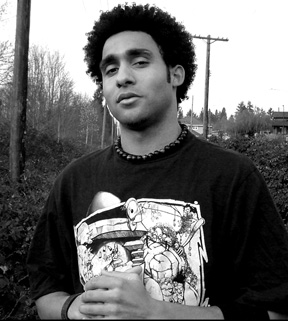 Project

Between the high energy of live performances and a thorough understanding and respect of the history of rap music, PROJECT is a return to the conscious MC who draws from the rhythmic feel of his art to progress to anew, yet classic style of hip hop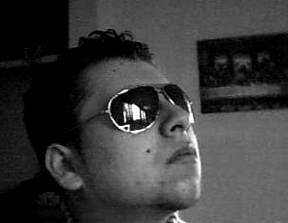 Alex Jawanda

Yo soy el maleante el que todos me persiguen
Muchos quieren verme muerte pocos los que sobreviven
Si me quieren muerto ven aqui busca mi cuerpo
Solo tienes un intento para llegar a mi entierro
VAMOS A ROMPE EL SUELO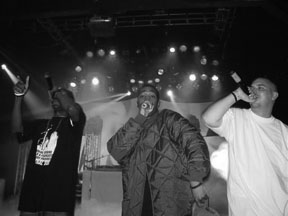 Jay Kin

Jay Kin's second year at the Hip Hop Festival Against War and Occupation, this East Side prospect with sick flows and even tighter rhymes. A conscious rapper, Jay Kin brings positive politics to rhymes and solid hip hop to the Hip Hop Festival Against War and Occupation. Jay Kin and Seko will be releasing a new CD at the hip hop fest - pick it up from them!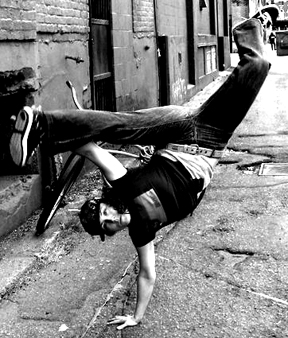 Aly Nind

B- Girl, Yoga teacher and Skateboarder. She has traveled around with the "Vans Warped Tour" across Canada and the states for the past 2 years and she has produced, taught and been in several hip hop shows and vids.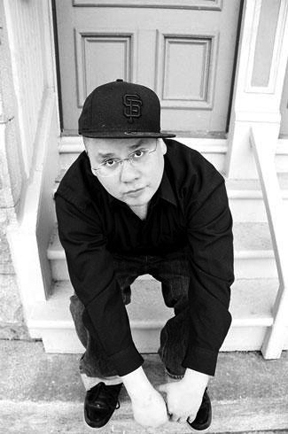 Daybi

Daybi, a Plains Cree and a rapper is a founding member of Slangblossom. He was born in Winnipeg and lives in Montreal, where he made his first clips. He can conjure up many kinds of storms, as a graffiti artist, guitarist, drummer and video artist. He forgets to mention that he is a poet, but his words and rhythms hit their target. Hip-hop to move the masses, hard but sensitive rap well grounded in the reality of First Nations youth.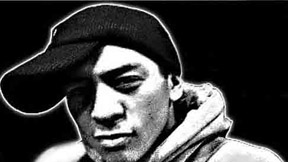 Illa Brown

The Entertainer.... Illa Brown is no stranger to grinding through the rainy streets of Vancouver Hip Hop. After being introduced to Hip Hop through his Bboy cousin in the 80's, Illa Brown began freestyling and beat-boxing in the early 90's where his interest in music and it's messages manifested itself into a passion, drive, and reality.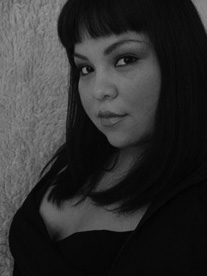 JB the first lady

Jerilynn is triple threat as an Emcee, Actor and Director. She is 21 years old, and hails from the Nuxalk and Cayuga Nations. so she is super busy, she is all about "USING your voice". expression is her life's work to express and help others find their expression. through Music, movement, voice, visual art, performance art. Music is my first love. WORDS ARE HER OBSESSION, and the MIC is her Wife. Theatre is my second love. BOTH are dreams I'm following to the ends of the universe.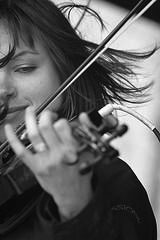 Kytami

In the spring of 2002, Kytami came down from the moutains to the city of Vancouver and released her debut album, "Conflation". The album was a mish-mash of tracks recorded with different hip hop producers in different studios, the one cohesive element being Kytami's electric violin. Since the release of her album, Kytami has quickly become in demand as a performer and session player. Kytami's goals are to keep on performing, writing, releasing and recording music.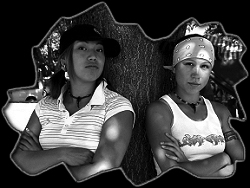 Rapsure Risin'

Rapsure Risin is expressing themselves through Hip Hop while representing the Sto:lo Nation. Carrielynn Victor (aka Numinous) and Theresa Point (aka T MelaD) are sharing their message everywhere but especially with Native Youth in their own communities. With a unique take on an already thriving industry, they write and perform their own music in and around the Province for conferences, workshops, fundraisers, communtiy events, promotions, festivals as well as clubs to present themselves to a wider audience base. Rapsure Risin would like to raise awareness not only about issues concerning young native women like themselves but also about issues that affect our families, communities and nations as a whole.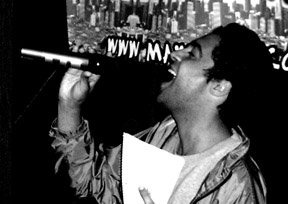 Kaboom Atomic

Combining his love of early '90s hip hop with his newly honed vinyl-sensing abilities, Kaboom is looking to update those old sounds with his musical skills and ideas. In a world where people are spoon-fed by the media, and knowledge is usually controlled by those who can afford it, Kaboom wants to start a revolution. At the same time, he also knows that people have to be able to hear his message.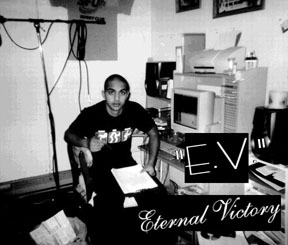 "E.V."

"E.V." is a local East Vancouver hip-hop artist and producer, currently studying political science at Simon Fraser University. His company, a-slam music productions, specializes in music production, recording, mixing, and mastering. A-slam's number one lyricist is Lexicon aka Illest Traits. For free music, video, lyrics, links to myspace, contact information, and more, check out the company website: www.sfu.ca/evmusic . A-slam demo's are only $5 and can be purchased at all of their performances.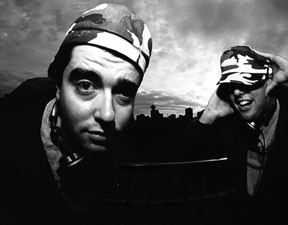 Kid Lithium

Lithium was spawned from the cold wet pavement of Vancouver proper. Little did he know on that fateful winter night when him and the mic finally got together illustrious lighting bolts would strike down from the heavens above his east side dwelling. While the white, electric waves of light were surging through his fractured soul only one thing was on his mind. This one thing was the desire to become the ultimate hip-hop marvel that his edgy lyrics and heavyweight beats proved he was to be. The force of the blow would destroy much of his human body leaving him clinging to life. Most of his still living tissue had to be and was replaced with cybernetic structures. Now more machine than man, but also more MC than both he lives out his existence rockin' shows and raidin' liquor stores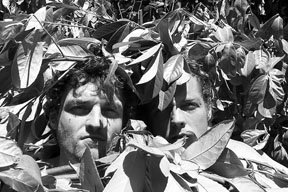 Brodiesel

due to the current boom in oil prices; many citizens find it hard to pay for the kind of energy that will propel large metal machines across tarmac, through air or even space. honest buc and davinport decided to concoct a solution to this dilemma. Brodeisel









Snake Eyes

"Snake Eyes are a conscience hip hop movement that not only keeps it real but keeps it right. They were brought into this industry not by will or chance, but by fate" - Discreet Da Chosen 1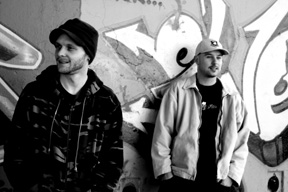 FTS

FTS (aka Free thinkers Society) first manifested when DJ C-Lo met Saint Lyric via a house party in early 2005, they soon got to work at C-Lo's studio, Lodown, and began performing throughout the lower mainland. With their first release, High Spirits, FTS aims to make an impression upon the music scene locally and beyond with their own style of clean, smart, fresh hip hop; beats that make your head bob/rhymes to make your head nod.....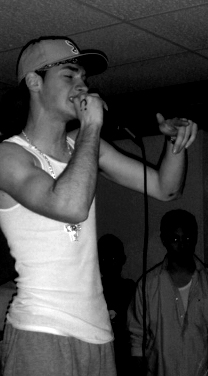 B-URBAN

A positive hip hop movement spreadin to the many communities across the globe and educating the masses about world issues that are important. Basically taking my struggles and existence and putting it into positive music.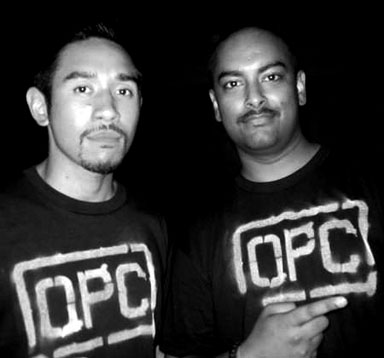 On Point Collective

The OPC is a dynamic Hip Hop Trio comprised of two MC's (Alite & Tha Dagamuffin) and one DJ (DJ Leethal.) Dope Beats, Dope Rhymes, Get your mind right, East VanCity stand up!! It's The On Point Collective.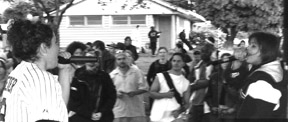 Genetics

These Vancouver originals have been building a name for themselves ever since they got started! If you're lucky enough to catch them at one of their shows, you'll know this crew is known for a performance that has no competition, lyrics and beats that you cannot compare, and a crew that will speak out against the injustices of war at home and abroad.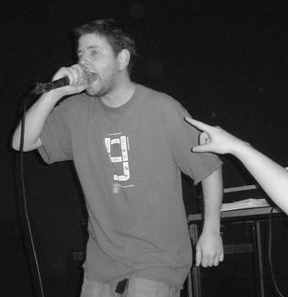 Chadio

Chadio's got his hands in all sorts of projects right now- what must be known is this kid's abilities behind the mic, and in front of you onstage. Whether going solo or with the crew in Dance Dance Revolution, in and around Imaginations Tree Trunk or doin'-it-DIY, Chadio's got high energy and a great stage performance not to be missed.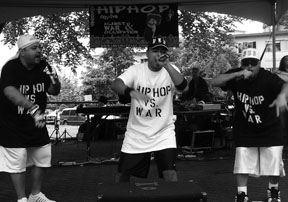 Platino Latin Productions

Whether on the streets of Santiago Chile or chilling on the West Coast of BC, Platino Latin Productions is a group of growing popularity and international caliber. Choco, Oso and G.G. Ortiz are the trio who began this crew years ago from a studio basement -- La Cantina Musical -- building a foundation for Latino hiphop in Vancouver with family and struggle at its roots. PLP speaks from the perspective of the Chilean community who came to Canada as a result of the US-backed coup within the country in 1973. With this as their history, and music woven tightly into their own family, PLP is a product of people's struggle against war and imperialism-- and the human drive to create positivity from it!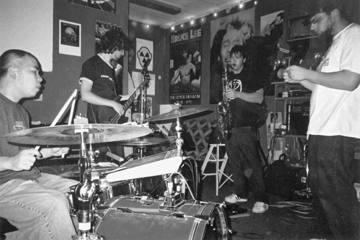 Threat from Outer Space

Encompassing all aspects of life through music, Threat weaves together comic book fury and political consciousness with science fiction and metaphors for everyday living. Since 1997 Threat From Outer Space has mashed together styles as diverse as Hip Hop, Funk, Jazz Underground Rock, Drum n'Bass, Punk, Ska, and House to create a hard hitting mix that has made the crew legendary live performers across the country.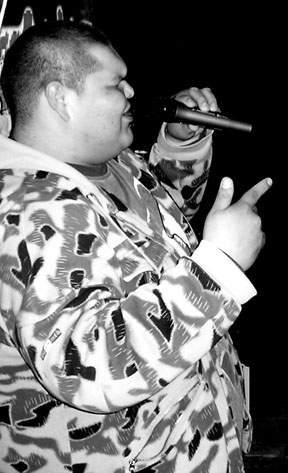 Obese Chief

Brian Small-Buffalo AKA Obese Chief was born and raised in Hobbema, Alberta and has been into Hip Hop since the early 90's but only started doing music seriously when he was 15 after a run in with the law changed his perspective on being a thug and gansta. Focusing on what people have been telling him his whole life, he decided to make music full time and work harder than ever to get to his dream of super stardom in this ever changing hip hop profession, mixing a rough underground style with an even more grimy production Obese Chief is destined for BIG THINGS.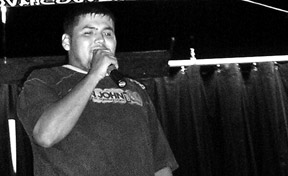 Will Wadhams

Will Wadhams is a 20 year old up and coming superstar in this rap game. He comes from the streets of EastVan and represents his hood to the fullest. In the era where a lot of native rappers are taking the political route with their music, Will chooses to maintain his connection to the streets.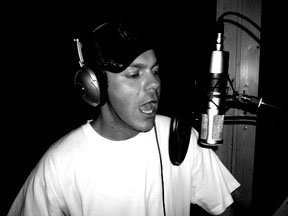 Euneverse

Euneverse is Andrei Diaconu, a determined, creative classical musician and Hip Hop artist from N Van. He started playing piano and studying music at the age of 15. Shortly after he began composing. He began rapping at 17 and recorded his first demo the following year. He has recently completed his debut album Infinite Music. His music videos have been featured on Channel M. Andrei is currently 21 and is working on a Bachelor of Music degree at UBC as a piano concentrator.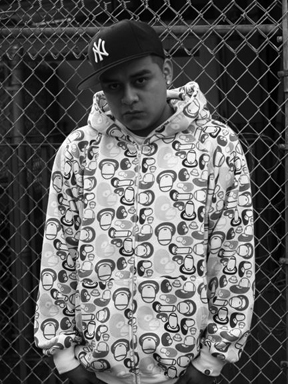 DJ Seko

DJ Seko start listening to hip hop at a younger age, he was a fan of different artists uniqueness and style. By watching Wild Style he realized that there was more to hip hop then just music, but rather a whole culture made up of four primary elements. DJing was the one that captivated him, because he has always loved music and playing around with various sounds. Seko has recently become involved in an underground hip hop mixed show called The Urban Renewal Project that airs every Tuesday night from 10pm to 12am on CFRO 102.7fm. Seko have also kept it hot in the streets by putting out mixtapes, which have featured him collaborating with some of Vancouver's finest independent artists like Usual Suspects, AMP, Illa Brown, POS and JayKin. www.djseko.cjb.net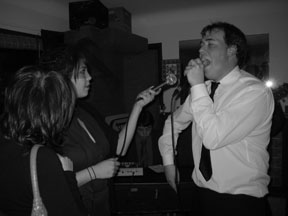 The What?

An amalgamation of different styles, The What? bring live music to the hip hop scene. With rapid fire lyrics some of the most creative instrument work in town these kids are looking to wake Vancouver from its slumber and help promote creativity throughout the city.










Doolz

DJ,Producer extraordinaire Doolz is changing the Vancouver scene with his old school flavor and funky stylings of orignal beatz and cuts ranging from every genre heard and some never ya never heard! WAR HAS NEVER BEEN THE SOLUTION, LETS LEARN FROM THE PAST... MAKE LOVE!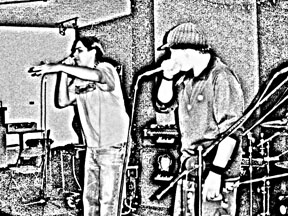 Versus

Versus live show combines high energy and a kinetic connection to the audience, borne out of underground sensibilities and a deep commitment to youth. Producer and MC Shae Morin participated at the Vancouver Folk Festival, lending his break-beat drumming, bass playing, and mic-gripping to the sonic stew. Folkfest organizers described Shae as "...one of the most interesting, ethically-sound & talented MC's to emerge from the new wave of talents in Canada and he'll go on to make important contributions to the hip hop community."
Joining Shae is Dave Decoine, freestyle rapper, indigenous activist, and all around vocal acrobat.
Versus has single-handedly opened up the Northwest reaches of BC to a new kind of hip-hop, a new kind of music. Having put a major dent in national college-radio last year (Peaking at #23 in Canada) with their sophomore release "Combat", Shae has just finished a third full length LP entitled "Silverback" that holds the promise of an ever developing sound and a growing audience.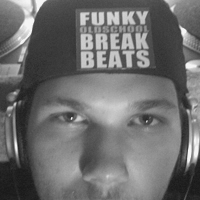 Ted D

Ted-D, full name Theodore Charles Delaportas uses the science of music to spread joy to people. Through his music and ideas, Ted-D hopes to bring out creativity in not just himself but the people around him. His styles vary from funky HipHop and BigBeat, to Downtempo and House. Ted-D has also dedicated his life to the Turntable, the Mixer and the Scratch. Using these tools to express his thought and creativity. Together with S.L.O.W DJs, Ted-D is able to give people access to his music through CD's, vinyl and live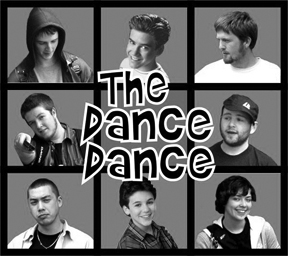 Dance Dance Revolution

DDR. A combination of three Vancouver based crews.. Killing Time, Imaginations Treetrunk and the Panhandlers, respectively, high energy and ability to rock a crowd are evident at a live performance. The super-group which consists of 4 mc's and 2 producers are sure to be one of the next big things in the hip-hop stratosphere, with both entertaining original and obscure sample-based production, thoughtful, slick rhyming and theme music for even the most doubtful (rap?)music enthusiast.









Nadia Chaney

Nadia Chaney writes and speaks poetry. She is happily working to carve herself a comfortable niche in the world of words.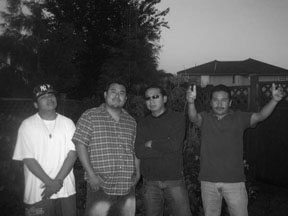 El Esquadron

Straight out of Guatemala, Central America and now residing in Vancity (Chico Pena) and joining him from El Salvador (Supremo) this crew is now representing the 604 and putting down crazy lyrics for all!







+PLUS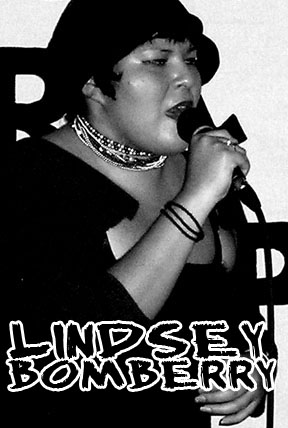 Lindsey Bomberry

Aline MC Line

Christian Diamos

Dave Decoin + PG Breakers

Floorfillahs

Ill-legitimate

Logix





For more information about the HIP-HOP Festival Against War and Occupation,
Call: (778) 889-4761 or e-mail: info@mawovancouver.org